The Top 10 Antivirus Software Tools in 2014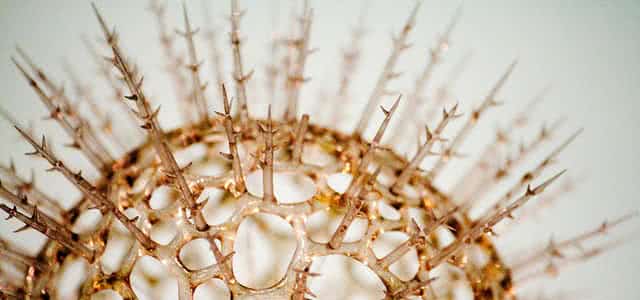 With security breaches like Heartbleed making headlines, businesses are sensitive to the fact that their financial safety depends on good antivirus software. According to PC Magazine, "security is arguably the tech story of the year." Responding to these concerns, the major antivirus producers have put out their 2014 editions with many updated features to help your business stay ahead of the hackers. Here's our list of the top 10 antivirus software available in 2014:
1. Bitdefender Antivirus Plus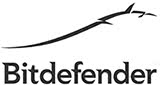 Adding a PC Magazine Editor's Choice Award for 2014 to its accolades, Bitdefender has earned its fair share of performance awards. While a free edition of this product is available for casual consumer use, businesses will find it worthwhile to invest in the full edition. This year, Bitdefender features a technology they call "Photon," which adjusts itself to your PC and automatically improves the product's performance.
2. Norton Antivirus

After 24 years in the antivirus business, Norton continues to evolve to meet emerging security threats and maintain its position as one of the top antivirus software producers. PC Magazine includes Norton in its Editor's Choice top three products, and businesses everywhere continue to place trust in Symantec's effectiveness. An excellent new feature in the current version of Norton is the ability to restore corrupted files back to their original clean conditions.
3. Webroot SecureAnywhere Antivirus

The third product in PC Magazine's triumvirate of Editor's Choice award winners, Webroot's product is built differently than other antivirus protection programs. It installs almost instantly, adjusts itself for compatibility with other antivirus software you might have on your PC, and runs a full scan in less than five minutes. Webroot earns top scores on malware cleanup, automatically connecting users with live tech support to run special cleaning processes when necessary.
4. ESET NOD32 Antivirus 7

ESET brings out a new version when they're ready, rather than for each calendar year. They also take a conservative approach to innovation, making changes only when functionally called for. ESET consistently wins high marks from independent testing labs, and Virus Bulletin has given it a perfect record on all twelve of their tests. Sleek and streamlined, the program runs quietly in the background without impairing the PC's performance.
5. Kaspersky Anti-Virus

Another solid product that's been around for a few years, Kaspersky garners very high ratings from independent testing labs. While this antivirus software may have some trouble installing on a badly malware-infested system, the company's tech support is highly responsive. Kaspersky cleans up malware efficiently, provides accurate protection against phishing and offers a number of valuable bonus tools.
6. AVG AntiVirus FREE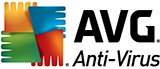 The best of the free antivirus software for business or consumer use, AVG offers a complete dashboard with their various cleanup, detection and tune-up solutions. They also provide a Rescue CD for situations where the program is blocked by malware from standard installation. Independent testing finds that AVG's detection and cleanup abilities are competitive with the big commercial antivirus products.
7. McAfee AntiVirus Plus

Loaded with extra features, McAfee AntiVirus Plus crosses the line from a basic antivirus product into a full-featured security suite. This security solution adds a firewall, and its CleanBoot rescue disk allows users to by-pass installation problems caused by malware. Malware detection and cleanup is competent, if not stellar, but McAfee has a sophisticated, easy-to-use firewall as well as great ability to block dangerous websites.
8. F-Secure Anti-Virus

This program doesn't try to become a complete security suite; instead, it focuses on excellence in simply protecting against viruses and malware. F-Secure has won high marks from independent testing labs for its behavior-based detection system, which has one of the lowest rates of false positives of any product on the market. While F-Secure can be tricky to install on an infested system, this top antivirus solution would be an excellent choice to establish protection for a currently clean system.
9. Avira Antivirus Suite

This full version of Avira incorporates a more advanced antivirus engine than is found in its free edition, and access to tech support is also included in the purchase. Awarded high ratings by most independent testers, Avira also offers free website reputation reporting as well as a set of non-security tools such as access to SocialShield and web-based mail.
10. avast! Endpoint Protection Suite

Offering solutions for personal use, small and midsize businesses and enterprises, avast! Endpoint Protection suite is a robust, scalable antivirus solution. The suite of security products protects PCs, laptops, files and email servers, blocking hackers from even seeing your devices. Even better, avast! Endpoint Protection Suite protects against viruses, syware, spam and phishing scams for a comprehensive approach to antivirus protection.

Find More Top 10 Software Comparisons: Stay ahead of the crowd in business apps, mobile CRM, financial management and more: check out our full list of downloadable comparative reports on the best software solutions on the market.
[Photo courtesy of Tom Thai]