Top Features in Today's Manufacturing Software Platforms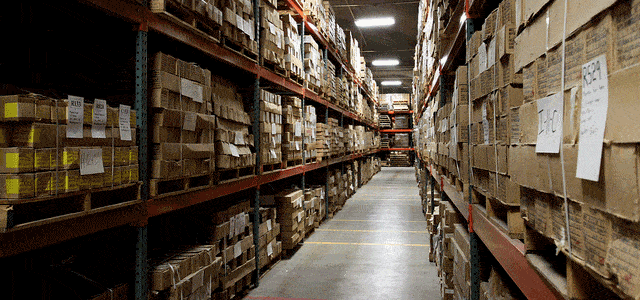 At first glance, manufacturing can be a messy and complicated process. There are many elements that go into manufacturing, such as managing thousands of inventory items, keeping track of all the expenses and being able to make wise planning decisions based on hundreds of analytical reports. Luckily, there are lots of manufacturing software platforms out there that can handle all of those mundane tasks for you.
Manufacturing software has continued to grow over the past few years, and new features just keep getting added to the pile. To help you get accustomed to the latest and most helpful features for 2015, Business-Software.com has come up with a detailed list of the top features in today's manufacturing software that will help boost your production processes into top gear.
1. Mobile Accessibility
Having a mobile application comes in handy for nearly all situations in the business world. In manufacturing, mobile accessibility is beneficial to help maintain your processes while outside of work. A mobile manufacturing app is a relatively new feature in the industry, and should be a progressing trend for software companies in the coming year.
2. Financial Management
Finance tools are an important crutch to ERP manufacturers, because having the convenience of your finances planned out and completed for you gives you more time in the day to work on other tasks. This is even more the case when a software platform can handle multiple financial duties at once. For instance, the top software platforms in the industry have the capability to manage payments, budgets and forecasting, as well as planning for the company's future. In addition, most manufacturing platforms come with accounting features, easy-to-use dashboards and the types of analytic and reporting functions listed in the next section.
3. Reporting and Analysis
No software platform is complete without having built-in reporting and analytics. This function simply gives you every result, metric and discovery in your manufacturing process that can aid you in making better decisions for the company. Some additional features that new software platforms are offering include detailed visibility across the whole manufacturing process, ad-hoc analysis, operational reporting and real-time insights into the business.
4. Inventory Management and Material Requirements Planning (MRP)
Inventory and materials management are probably the most important features in manufacturing software. The ability to handle all of your inventory and supplies on one platform gives you easy access to and maintenance of all operations, thus freeing up time to manually review everything. Some key features in this area include warehouse control, purchasing management, vendor management, inventory control and demand planning.
5. Order and Billing Management
Last comes the part where you earn money for your efforts. When customers order your product, ERP manufacturing software can handle it. The latest platforms can manage a plethora of functions ranging from payroll management to revenue management. The provided capabilities in a specific solution really depend on how large your business is and whether you want select features or the whole package. Some key features worth looking into include resource management, invoicing, quote management, order fulfillment and recurring revenue management.

The Next Step
Now that you have an idea of the top features, it's time to see which manufacturing software vendors best fit your company's needs. To get started, check out our assortment of manufacturing software comparison reports, which include side-by-side overviews of the top solutions for process manufacturing, discrete manufacturing, job shops and more.
The Manufacturing Research Center is another great place to visit for exclusive materials compiled by the Business-Software.com. You can also browse blog posts on manufacturing software implementation and trends, compiled by industry experts.
[Photo courtesy of Flickr user Samat K Jain.]