Why Mobile Is the Next Major Development in Customer Service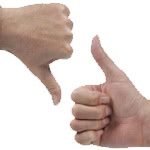 Four powerful influences are converging to form a customer service perfect storm for big brands. Gartner calls the confluence of social interaction, mobility, information and cloud computing the "Nexus of Forces,"which will shift the balance of power in customer service in two key ways:
By putting the consumer in greater control of customer interactions, demanding service anytime, anywhere, while possibly armed with more information than the CSR or support agent
By giving smaller or more agile organizations the upper hand in being able to adapt to and master the converging forces.

Perhaps never before have major customer service channels been so interdependent, as social and mobile are. Both disruptive and widespread technologies in their own right, together they are revolutionizing the way consumers communicate with each other and with businesses, organizations and even government.
According to Gartner, the Nexus of Forces has created a user-driven ecosystem and a vast amount of information which must be gathered and managed from more sources and customer service channels that ever before. "Together they are revolutionizing business and society, disrupting old business models and creating new leaders," says Gartner about the convergence of social mobile, information and cloud computing.
"The Nexus is the basis of the technology platform of the future," with cloud computing serving as the glue, they add. "Without cloud computing, social interactions would have no place to happen at scale, mobile access would fail to be able to connect to a wide variety of data and functions, and information still would be stuck inside internal systems."
The Nexus effectively levels the playing field between both the consumer and the brand as well big, slow-to-change organizations and the smaller, more agile companies which can act and capitalize on trends more quickly. Consider these compelling statistics regarding the accelerated rise of social and mobile:
The number of U.S. mobile web users will grow annually by a compound rate of 16.6 percent between 2010 and 2015. More people in the United States will access the web via mobile devices than via wireline computers by 2015. –IDC's Worldwide New Media Market Model (NMMM) Forecast
There are more than 5 billion mobile phones worldwide. Within the past two years, the number of Google searches on mobile devices has grown by 500 percent. By 2016, mobile searches will overtake PC searches for local search. – Google 2012 Our Mobile Planet Smartphone Research
The number of mobile social network users in the U.S. will grow from 58.5 percent in 2012 to 79.1 percent by 2015. Nearly 70 million people will access Facebook from their phones each month this year, or 85.4 percent of the overall mobile social networking population. That share will rise to 87.4 percent by 2014 – eMarketer

For those organizations that don't or can't adapt to the "Nexus of Forces" and the rise of social and mobile as major customer service channels, they may find themselves going the way of the dinosaur, replaced by a faster, more agile and adaptive breed of business.
[This post originally appeared on the Parature company blog and is republished with permission.]
Want more on customer service software? Our exclusive Top 10 Customer Service Software report compares 10 of the top customer service platforms on key features, pricing, delivery model and more.