4 Benefits of Construction Estimating Software -- Why Now's the Time to Ditch Excel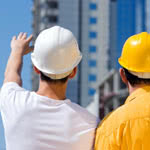 If your construction business is still using Microsoft Excel as a way to track and report all of your bids, it's time you learned that you're missing out on valuable industry-specific tools that will better integrate your business practices and even increase your profitability.
Sure, you've probably heard stories about confusing software applications that have successfully deterred you from switching before now. You may even think your project and finance management methods are fine as is — it could be you're perfectly happy knowing that Excel is a simple, straight-to-the-point solution.
Why Make the Change?
So exactly what will you gain from switching to construction estimating software, you ask? Well, the benefits are copious. To start with, an industry-specific estimating solution will streamline your project finances and provide you with more accurate estimates. Investing in a specialized estimating software will also save you countless hours of manual calculations, so you can spend your time on more productive tasks. Gone will be the days when you need to manually enter all financial details, as will be the days spent scouring your entire spreadsheet to find the error throwing off your expense report.
Also keep in mind that many construction estimating solutions exist as part of a broader construction management platform, offering you even greater consolidating capabilities. Even if you opt for an estimating-specific application (they tend to be more affordable), you'll still have access to state-of-the-art analytics and reporting tools that will make your software more efficient. And smaller businesses will benefit as much as larger ones from a trade-specific estimating platform — the advanced features will give your business an advantage over your Excel-using competitors.
For those devoted Excel users still not convinced to make the switch, here are 4 ways in which a construction estimating platform will uncomplicate your current business methods.
Single database organized specifically for construction companies
With industry estimating software, the setup of the system is built around the needs of contractors and other individuals in the construction industry. This means you can spend little to no time customizing the interface to match your needs, as you would with a more generic software program like Excel. You'll also have access to tools and applications specific to your trade, including pre-built items, collections, and models to utilize. Another popular feature found in these applications is digital takeoff, allowing you more precise estimates.
Evaluate project details at a glance
Another benefit to upgrading your estimating solution is the ease with which you'll be able to evaluate the progression of your projects. With a platform specially designed for construction estimating, you can efficiently track plan developments, update bids, and review budgets and timelines. An industry estimating platform will also offer you a more fluid interface to analyze your projects individually or in meaningful groupings — and many estimating software options have report generation capabilities that allow you to compare project details.
Accurate, automatic calculations
A construction estimating platform will have up-to-date, industry-specific cost databases to draw values from, making cost estimates and calculations more accurate than a generic platform like Excel is capable of doing. Even better, a software program that automatically calculates correct tax, budget and related costs saves you the time from manually calculating and inputting that data into your Excel spreadsheet. With a construction estimating platform, your software does all the work so you don't have to.
Seamlessly integrate your software
The latest editions of construction estimating software have the capability to almost flawlessly integrate other construction and estimating solutions. And did I mention that a majority of the top options support integration of Excel sheets, reports, and other files? In other words, you have no excuse not to switch to an industry-specific estimating application.
When Is Excel Enough?
We can only think of a few reasons when transferring your estimations to an industry software option might not make sense. The top one would probably be if you own a VSB (maybe as a side business), only have a couple of clients per year (we're thinking 5 or fewer), and have incredibly tight operating costs. In this instance Excel might work just fine for you, particularly if you don't want to spend the money for a construction estimating system.
But if you have at least 5 clients yearly and can afford a construction estimating solution — even a relatively cheap and simple version — you'll likely find the industry-specific features well worth the rate. In the end, the time such a product will save you (especially in manual entry and error corrections) will only benefit your company and give you a competitive edge, regardless of business size.
Looking for more information on accounting software? Check out our side-by-side comparison of leading platforms in the Top 10 Construction Software report.