5 Features of Event Management Software for Stress-Free Planning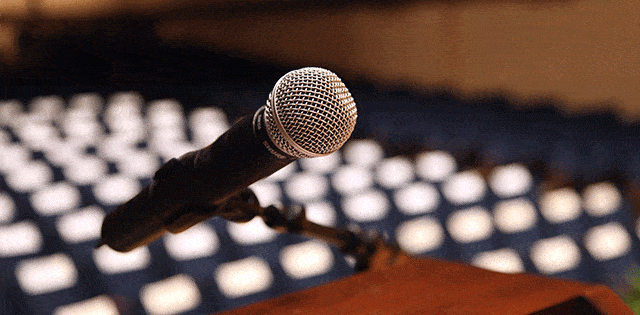 Putting on an event of any kind can be a daunting task. Think back to the first event you ever planned. Was it your sister's bachelorette party? Your parents' anniversary? Let's say it was your housewarming party. It was extremely stressful planning this party, even though there were no more than 30 guests at any given moment. Now imagine what a professional event planner must go through during the planning process. The levels of stress that event centers, caterers, wedding planners, etc. experience are incomparable — but with event management software (EMS), these planners can keep their businesses and events organized.
Gone are the days of having to implement five or six different platforms to track all of the documents, lists and charts needed to run a single event. Not only is importing so much information from so many different platforms confusing and costly, those processes are more prone to lost documents and other human errors. With a robust event management software system, an event planner can smoothly track guest lists, organize master calendars, create event websites, receive e-signatures, manage budgets and more.
When choosing to incorporate an event management system, it is crucial to analyze the numerous features of event management software that address your business's needs. Featured here are the top 5 functions — listed in alphabetical order — that make EMS so useful for event planners.

The Top Tools for Smooth Event Planning
Budgeting

Creating a budget and monitoring costs and revenue is key to ensuring that the allocated amounts of money are spent and tracked accurately. Regardless of how small or large the budget is, it is important that your event management software system is able to accommodate your financial needs. An important function of this tool is its ability to create an unlimited number of line items for every event planned. These customizable line items are necessary for sorting expenses into specific budget categories.
Knowing exactly where money is being allocated in any event is key to ensuring that nothing goes to waste. If the event you are planning is expected to bring in revenue, being able to manage both the cost of expenses and potential earnings all in one platform allows for easier tracking of balances.
Calendars

Keeping a concise yet detailed calendar is how most — if not all — event planners stay on schedule. Having all of your events, meetings, deadlines and more compiled into one calendar breaks everything down in an organized manner. E-calendars make managing all appointments a much easier task. With many modern calendars, not only can you input important dates, you can also set notifications to remind you of certain events via text or email. A great benefit of having a calendar integrated into an event management software is the ability to further integrate with your other existing electronic calendars.
Event Websites

After working so diligently to plan an event, you need to make sure people know about it! In today's technological society, almost every occasion has its own event on Facebook. Many event management software systems allow you to create a website for your event straight from its platform, requiring no previous technical knowledge or experience building a functional website. Creating a site for your event becomes as easy as inserting a couple images and writing a few blocks of text. With this website, event planners can collect RSVPs (and organize them in the guest management tool) and provide detailed event information.
Guest Management

Guests are the core of an event. Without them, a beautifully planned event would just be an empty location with a lot of tables. With event management software, event planners can easily create lists of guests for every event and have each list on hand, instead of either referring to a separate system — or worse — a clipboard with pages of guest names. A robust event management software system can organize guests into specific groups, store email addresses and phone numbers, track online RSVPs and more. With all of this information at hand, even sending out thank yous at the end of a successful event is made easier.
Legal Contracts

Event planners are not alone in the creation of an event. They work with dozens of freelancers, contractors and clients to make their visions a reality. Collaborating with such a large number of people is sure to involve piles of legal paperwork. With event management software, both your clients and collaborators are able to view and electronically sign any contracts sent their way. Collecting e-signatures speeds up the planning process, as two parties can be in different states while finalizing a negotiation. The software then saves all contracts to its system, making it easily accessible for future reference.

The Evident Benefits of Implementing EMS
Choosing to incorporate event management software is a big step in the right direction. Whether you are running an entire catering company, operating a two-person wedding planning business or managing an events firm, the right type of event management software can make your job that much more efficient.

For more information regarding event management software, download our free report comparing the Top 5 Event Management Software systems.
[Photo courtesy of Tom Woodward]