Top 3 Event Management Software Solutions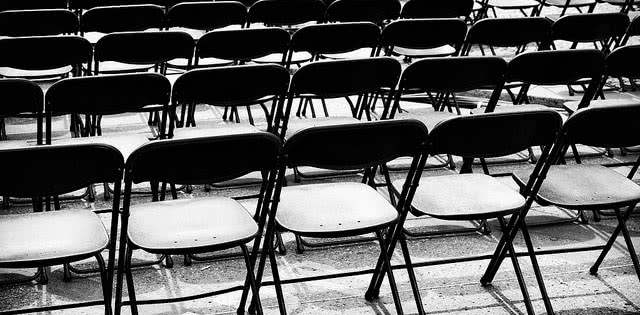 A well-implemented event management software system can mean the difference between your event being a hit and being a flop — so finding one that fits your needs is a critical decision for any event organizer. The proliferation of cloud-based solutions have made event management applications an even more crucial part of your software arsenal, allowing you and your team to stay on task and ahead of the game even while you're away from your desk.

Shopping for Event Management Software
It's important to note that not all event management systems have the same level of functionality. Some are designed for straightforward events, with easy-to-use features like ticketing and social media integration, while others include more comprehensive features to help you manage every aspect of your event, from building a white-label event web page to managing hotel reservation. Depending your specific needs, you might want to stick with a simple, lightweight solution or select a more robust one.
Here are our picks for the top 3 event management software providers that cover the span of simple ticketing platform to end-to-end project management.
Eventbrite Neon

Many organizations already use and love Eventbrite's ticketing platform. But Eventbrite recently launched Eventbrite Neon to provide a more comprehensive event manager's dashboard. Neon is mobile-focused and allows managers to access information on ticket sales, accept payments and provide on-site customer service like ticket scanning and order look-ups.
Neon may not be quite as comprehensive as some platforms, and for complex events it might not be the best fit, but it's a powerful tool that helps event organizers breeze through the entire user interaction process.
Best Features: Ticketing, Check-in, On-site Customer Support
Great for: The occasional event planner with simple, straightforward event planning needs
SignUp4 Event Management Software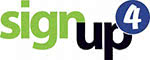 SignUp4 provides event, travel and spend management solutions with a strong emphasis on gathering and utilizing user data more effectively. Their event management platform is a step up from ticketing solutions, providing tools for creating branded event websites and registration pages.
Event organizers can even build mobile apps to help attendees manage their schedule and stay keyed in to important details all day. SignUp4's unique Profile Manager tool and comprehensive event reporting software allow you to capture attendee information from registration through the end of your event's lifecycle.
Best Features: Attendee Profiles, WYSIWYG Event Website Building, Real-time Reporting & Analytics, Mobile Apps for event attendees
Great for: Event planners who want to capture as much information about their attendees as possible, especially for moderately complex events such as conferences and seminars
EventPro

EventPro is a workhorse planning solution that provides event managers with an extremely flexible system that can be tailored to their needs. Components include event calendaring, venue scheduling, marketing and CRM functions, and even modules for managing food and beverage and attendee accommodations management.
Best Features: Flexible structure, Integrated CRM and financial management, Project management capabilities to improve transparency and keep your event team on the same page
Great for: Dedicated event organizers who plan multiple events per year, and who need an end-to-end management solution for complex events

Want to learn more about event management solutions? Check out our latest report! Download our Top 5 Event Management Software report to get more information on these vendors and compare their features side-by-side with other event management solutions.
[Photo courtesy of flickr user Daniel Foster.]