5 Social CRM Tools Designed for Small Businesses
Whether you're familiar with social media marketing or not, you may be new to some of the ways in which the concept is being applied for business purposes. Social CRM is one such example, enabling companies to better listen and engage with customers through popular social channels. The truth is that a social CRM tool can be really useful for your promotional efforts — if you know how to properly utilize it.
First, let us highlight what social CRM is and how you can apply it to your customer interactions. Then, we'll discuss some of the top social CRM tools designed for small businesses and why each is a standout option for SMB owners and managers.

Defining Social CRM
Most people get the actual definition of social CRM wrong, simply because it can be a complicated concept to understand. Simply put, social CRM complements your customer management and social media campaign efforts — from planning and measuring to controlling and engaging — in order to add value to your customer relationships and increase engagement.
Various benefits exist as to why you should consider social CRM software. Some of the most important reasons are included below:
Develop a stronger relationship with customers

With the listening capabilities of social CRM, you're able to understand exactly what your customers want and discover issues with your company or brand that have not yet been resolved. In addition to better comprehending and realizing the needs of your customers, you can also uncover brand advocates. Additionally, Social CRM allows you to increase engagement across your company social pages.

Gain new information about your customer base

Social CRM can help you realize who your prospective customers are and what they talk about. Discover what their likes and dislikes are, and what their day-to-day needs include. Gain access to information provided by your customers to develop a truly holistic view of what is desired, enabling the creation of a solid prospect engagement strategy.

Discover customer challenges and better understand them

Most social media marketing campaigns fail because they do not accurately identify or address customer problems. When you have no idea what problem exists, addressing the issue or developing a solution becomes impossible. Social CRM software can help you accumulate data that can be used to create strategies and deliver exactly what the customer wants.
Top Social CRM Software
Choosing the appropriate online software tools for startups can be a difficult task. This is particularly true when it concerns software that you don't know much about, like social CRM software.
Make sure that you read reviews and are properly informed before making a decision. You'll find some recommendations below that you can take into account when starting your search, but remember that other options do exist.
Batchbook

Batchbook is a CRM system highly recommended for small businesses by TechSurprise and other specialty blogs. The system will allow you to manage address books, contacts, sales, deals, leads, conversations and so much more.
Batchbook is different from other CRM software because it integrates perfectly with social media. The Hootsuite integration allows you to access contact details, see customer relationship history, save social media posts and even edit contact details. Batchbook has various pricing options that start at $20 per month, and the company also offers a one-month free trial.
Noteworthy Functions:
Drag-and-drop data importing
Mobile-optimized views of contacts and deals
Integrates with QuickBooks and Xero
BlueCamroo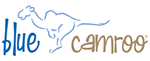 BlueCamroo is a complete business and sales application that includes social CRM, standard CRM tools, customer support, email marketing, task management, project management, back-office features like expense management and beyond.
BlueCamroo's social CRM component, Social Scout, will allow you to post to and monitor content on LinkedIn, Facebook and Twitter. The social search component is particularly robust, as it uses specific criteria to look for results on buzz and sales opportunities based on keywords. A one-month free trial is available, and pricing starts at $30 per month.
Noteworthy Functions:
Lead profiling, nurturing, capture and qualification
Tools to collaborate with team members, customers and suppliers
Built-in email marketing and campaign management
Nimble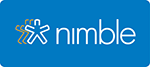 Nimble is CRM software with a social component. The platform combines contact management, messaging, social media and various other collaborative tools in an easy-to-use SaaS solution.
What's interesting about Nimble is that the program was created from the ground up with social media marketing in mind. Much more than just CRM, Nimble categorizes itself as a relationship management platform and includes the ability to import social contacts and a unified inbox for all incoming emails and social comments. A free plan with limited features is available, while premium plans start at $15 per month.
Noteworthy Functions:
Automated social integration
Search tools for relevant keywords found on social channels
Hootsuite integration
Full status updates of all social activities
Insightly

You may have heard about the social CRM platform Insightly, since it's popular among many small business users. The CRM tool is designed to help small and growing businesses more efficiently nurture their contacts and streamline customer management.
With Insightly, you can connect with Gmail, Google Drive, Google Apps and popular social media platforms, allowing you to be much more effective in your social campaigns. Prices start at just $20 dollars monthly.
Noteworthy Functions:
Simplified setup and admin tools
Integrated project management
Tutorial videos, webinars and an online knowledge base
REST-based API
GreenRope

GreenRope is a lesser-known CRM system that includes four core features: marketing, calendaring, project management and contact management. The GreenRope platform provides one integrated platform to track, manage and review all customer interactions, opportunities and sales deals.
With GreenRope, you can use one interface to track customers' social activities as well as manage all of your social media campaigns across Facebook, Twitter and LinkedIn. A one-month free trial of the all-in-one business management tool is available, with paid plans that start at $149 monthly.
Noteworthy Functions:
Online forum builder
Integrated lead scoring and demographic analysis
Event management tools
Integration with Salesforce, Outlook, QuickBooks, WordPress and other leading platforms

Learn more about the top social CRM tools designed for small businesses by downloading our free comparison report of the Top 10 Social CRM Software.
[Photo courtesy of Flickr user jordan.]