6 Common ERP Security Problems and How to Avoid Them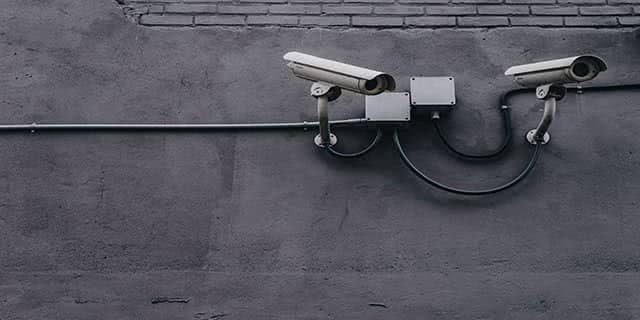 Quality operations and business management systems, also known as enterprise resource planning (ERP) software, are essential to the life of any business. In recent years, we have seen ERP software grow and evolve significantly. Regardless of your industry, businesses have become more reliant on data to run day-to-day operations. However, taking advantage of a system that oversees the smooth functioning of your business processes also increases the risk of security breaches. You must assess the weak and vulnerable areas to keep the system containing your company's private data well protected.
So, let's examine some of the more common security problems that ERP systems face and how to avoid them.
1. Failing to Do Necessary Updates
The most common recommendation is to update your software immediately. However, only 64% of security professionals update their software automatically. Even fewer – only 38% of regular users – update their software immediately when required. An unsupported version of the software can make it problematic when rectifying technical issues, such as crashes. More importantly, by not applying the necessary updates means you're running outdated ERP software, which leaves your business at risk. Attackers often look to exploit vulnerabilities in software such as this. The cyber-criminal aims for the financial, accounting, human resources or sales data stored in your system.
It is vital to make sure your systems are up-to-date to keep security risks low. Consider upgrading your ERP system to include additional features which alert you when important updates are available, so you never miss out. For example, an ERP vendor like Greentree software upgrades all users to the latest version on a custom schedule. This minimizes the impact that updates have on your business while ensuring you're still running on a secure system.
2. Not Keeping up With Technology
With most businesses, upgrading to keep up with newer technology can be time-consuming and costly. It's not unusual for businesses to implement their ERP systems and never bother updating it in the future. However, as technology continually improves in an ever-changing market, businesses can find themselves failing to meet the requirements of their ERP software.
It's important to check that your existing business technology supports any potential future ERP software updates. Determine your business needs and the value of upgrading to newer technology to enable adequate security measures to remain in place.
3. Data Across Multiple Sources
Businesses adopt ERP systems to implement a smooth process for managing company data. A common mistake made by employees is holding data from many different sources on their computers. It is common for employees to use multiple software programs to complete the same task. For example, they might analyze sales data on ERP but run reports using Excel. This may come down to preference or familiarity with popular software programs. However, this behavior creates a danger of security breaches by storing multiple files comprising of the same data. If the files are not properly maintained and secured, it leads to further risk of breach. Business need to consider whether their existing ERP system is meeting their security requirements or whether an upgrade is due.
4. Poor Employee Training
Protection against the risk of cyber-attacks is an important topic within most businesses. However, information leakage or sensitive data breaches can commonly be due to human error. Many of the most common mistakes made by employees can be avoided by implementing adequate training. Untrained staff who regularly use the ERP system and handle sensitive data may be a greater risk to your business than external cyber-attacks.
It's important that employees understand the potential risks of improper use of the software. This includes, but is not limited to, handling data, passwords, suspicious emails and many more. Developing a training program will fundamentally build the employee's confidence and familiarity with the system. This furthers their knowledge of the software and ensures the business, and its systems, stay safe.
5. Managing the Access of Data
Managing staff in different departments can be complicated. You must consider what access rights to specific data each individual needs to do their job effectively. Different employees will need access to different areas of the ERP system, but full access rights and permissions should not be a default. For example, an IT technician would not need access to staff salary information.
It's important to evaluate who has access to what data and if it is required for their role. Opportunities for revaluation are when hiring new employees, recognizing changes in job roles or after promotions. These are the critical times to assess or re-assess the level of access rights awarded to the individual.
6. Unable to Keep up with Business Growth
Businesses facing growth may need to add more and more devices to their ERP system. For example, updates may need to be made to desktops, tablets and mobile devices. With many businesses relying on data to run day-to-day functions, you need to ensure that your ERP system remains adequate for your needs as the business expands. Failing to keep the software in line with business growth may affect the effectiveness of the security.
It's always important to review any new requirements for your business Can your current ERP system keep up with the growth or is it time to upgrade? It is essential to maintain a safe and secure ERP system particularly if your business continues to expand.
Photo courtesy of Pexels user Scott Webb