6 "Rewarding" Gamification Software Companies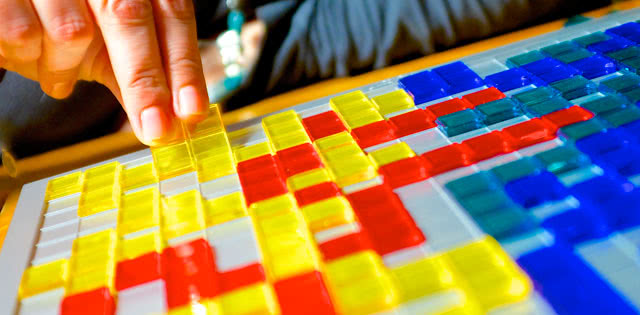 Businesses are finding it harder than ever to attract (and keep!) people's attention in our hectic world. Leaders in all industries have been grappling for years with the problem of not only capturing an audience's attention, but keeping it. It's easy enough to get a customer to look at your product, but much more difficult to convince them to buy and keep buying. Finding a way to captivate your audience can potentially drive up sales, encourage increased customer engagement and improve customer satisfaction.
Gamification software companies believe that they have found the solution. They create more engaging solutions by taking game elements and applying them to non-game software applications and processes such as employee training and consumer browsing on community platforms. The same features that hook gamers are used to engage customers, and even employees.
The Methodology Behind Gamification
The idea is relatively simple: you reward users for exhibiting desired behaviors. It taps into our innate, psychological desire to be successful. By rewarding users immediately with points or badges, companies can turn completing mundane tasks into achievements. From rewarding customers with Happy Meal prizes to company leaderboards marking the successes of their employees, marketers were implementing reward-style gamification strategies long before the term gamification was coined.
Gamification is a highly versatile strategy and can be implemented in various industries and departments. Whether you need a program that rewards brand loyalty, drives up customer engagement or transforms  employee training into an enjoyable process, gamification platforms can offer you a solution.
Bunchball … For Tailored Solutions

Bunchball is essentially the Thomas Edison of gamification software companies; the company was the first to develop and offer gamification as a full-fledged service. Because Bunchball has been around for a long time, it is well-established and reliable. They offer a variety of solutions that can be customized according to a company's needs. Bunchball seamlessly and quickly integrates gamification while still providing a comprehensive and customizable solution that is tailored to the needs of the company.
Features Overview:
Designed for both employee and customer use
Customizable templates for activities
Tracks user progress
Leaderboards and social shares
Analytics tools for monitoring user behaviors
Compatible with all apps, social media channels and web pages
Customer Success Story
When Salesforce implemented Bunchball's solutions, employee productivity increased in overall sales and the quality of service improved. Bunchball also provides solutions that step out of the internet realm. The company has successfully worked with a number of big television and tech companies such as USA, Syfy, SAP and Adobe.
Badgeville … For Flexible Solutions

Badgeville was founded in 2010 and has worked with many big companies since its creation. Like Bunchball, Badgeville has implemented solutions in many industry types, ranging from consumer electronics, Fortune 100 financial services, tech enterprises, education, health and commerce. It is the first gamification company to base their solution on a behavior platform that focuses on targeting customers' behaviors and rewarding the desired ones. Badgeville's solutions are easy to implement and flexible in terms of customization, making it easy to accommodate the needs of your company.
Features Overview:
Easy implementation and flexibility
Tracking tools that measure and analyze user behaviors
Reward system that awards points, special discounts, freebies and real-life awards
Integrates with social media sites, allowing users to share reward acquisitions online
Badgeville for Communities option can be run without any coding, allowing customers to painlessly integrate the platform into multiple communities
Online support system
Customer Success Story
Using Badgeville's Behavior Engine, Marketo identified, measured and rewarded user behaviors and gave users incentive to participate in their question-and-answer modules. After implementation, Marketo saw an overall increase in customer retention and active members. Badgeville's other customers include Oracle, Samsung, American Express, and Microsoft.
Gigya … For Building Brands on Social Media

Gigya helps brands better interact on social media platforms such as Facebook and Twitter. While Badgeville and Bunchball offer solutions in a variety of fields, Gigya specializes in introducing gamification into the social realm to increase customer engagement online. By introducing gamification into social processes, Gigya has helped businesses encourage customer engagement in the social media sphere. Gigya's solution works by rewarding customers for visiting sites, commenting on posts or sharing content on their social media accounts. The company focuses primarily on solutions that gamify customer social experiences.
Features Overview:
Integrated, complete suite
Social log-ins, commenting and sharing
Gamification of the social experience
Application interfaces are fully customizable
Easy integration for websites
Customer Success Story
After employing Gigya to power their Social Login, Forbes.com experienced a major increase in new registrations online. Data showed that 67 percent of new registrations came from users registering on Social Login. The company has worked with other big companies such as RedBox, Wal-Mart, DirectTV, ABC and Adidas to jumpstart successful customer engagement social campaigns.
BigDoor … For Customer Loyalty Campaigns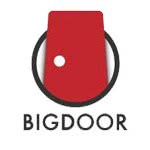 BigDoor specializes in customer loyalty campaigns and programs, working with companies in big industries such as retail, dining, entertainment, travel, telecommunications and publishing. BigDoor was behind the scenes of the Starbuck's Rewards program, one of the most successful customer loyalty programs to date. The company boosts brand interaction by awarding points to customers for actions such as purchasing items and interacting on social media. BigDoor offers a great pricing system and companies pay for only what they need. Small business-specific solutions allow SMBs to gain the functionality they need without spending a fortune. For more on how this solution integrates with your CRM system, be sure to read our Behind the Software Q&A with BigDoor.
Features Overview:
Analytic tools observe customer behavior and monitor the health of the programs
Boosts brand interaction by awarding points to customers
Generates analytics based on customer participation
Customers can redeem points for prices
Tailored pricing system
Support from BigDoor's design team to ensure a well-designed loyalty program
Customer Success Story
BigDoor was the power behind My Starbuck's Rewards program, which currently has over 16 million members. Companies such as PacSun, Nickelodeon and Yamaha have also experienced increases in customer engagement after implementing BigDoor's programs.
PunchTab … For Customer Loyalty Across Channels

PunchTab creates omni-channel campaigns that help companies increase customer loyalty across platforms. PunchTab provides a solution that tracks and collects data based on behaviors exhibited by consumers in order to gain insight on what drives them to buy. Utilizing a mobile platform, PunchTab enables companies to reward active users for their loyalty and incentivize site visitors to become more engaged. PunchTab's campaigns focus on building customer loyalty and encouraging customer engagement. Read our review of PunchTab for a closer look at their social engagement campaigns.
Features Overview:
Provides a mobile platform to reward receipt scanning, check-ins, instagram uploads and social sharing
Tracking feature monitors and enables behaviors across channels
Integrates well with apps such as Marketo and WordPress
Data analytics to identify valuable customers and pinpoint behaviors
Tracks behavior of customers both in-store and online
Customer Success Story
PunchTab currently powers over 16,500 active customer loyalty programs. Their loyal customers include companies like Nokia, Energizer, Purell, Heinz, AT&T and eBay, who have received great results from PunchTab's programs.
MindTickle … For Gamifying Employee Training

MindTickle focuses less on brand loyalty and customer engagement and more on training employees and partners. Their solutions help senior management save time and reduce training costs. MindTickle incorporates both social and gamified learning into their solutions in order to increase employee engagement. By utilizing gamification, MindTickle manages to turn a tedious training process into one that is engaging and painless. Users will love its tablet-friendly display and various integrations.
Features Overview:
Companies can easily create, organize and manage employee training
Training, content and learner insights provide feedback on the success of trainings.
Social and gamified learning to increase adoption and engagement
Track effectiveness and measure ROI
Emails and reminders
Customer Success Story
MindTickle worked with SAP to gamify their employee training system. After implementing MindTickle's solution, SAP experienced an increase in company awareness, a decrease in senior management's time spent with new hires and a reduction in administrative costs. MindTickle has also partnered with companies such as Yahoo! and eBay.
Looking for the right software to build and manage a thriving online community? Browse product reviews, premium content and blog posts at our community forum research center. To compare the leading community forum platforms, download the free Top 10 Forum and Community Platforms report.