Bunchball Makes Your Company More Engaging With Gamification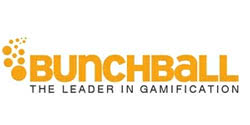 We're always hearing about the death of the attention span given all the amazing technological marvels that we now have at our disposal, and the business world has to keep up with those innovations in order to continue to thrive and prosper. Just as not having a company website is no longer acceptable, it won't be long before the lack of a company app or community forum will also start to separate the wheat from the chaff. Yet with so many technological distractions at our fingertips, it's growing more and more difficult for companies and products to fully engage with consumers, clients, and employees; but engagement is what drives a business's success. It's this challenge that Bunchball sets out to conquer with their gamification tools: Nitro, Spark, and Fuse.
Based in Silicon Valley, right at the heart of some of the biggest innovations in technology and business software, Bunchball was founded in 2005 and shipped their first solution in 2007. They list customers such as Comcast, NBC Universal, and LiveOps among others, demonstrating that their Nitro gamification platform is powerful enough to deliver not only the kind of analytics data that enterprises deal with on a daily basis, but also a customizable and scalable solution that can meet any company's requirements.
The idea behind Bunchball is to use game mechanics to drive a certain behavior among users not only on websites and social networks, but also within the office; Bunchball can be used to connect with and engage consumers as well as employees. Bunchball's Nitro gamification engine provides the foundation upon which you can build your own gamification platform, or you can pick and choose turnkey applications from their Spark family to integrate with your already existing business solutions. Additionally, Bunchball Fuse provides a solution that connects gamification across different types of enterprise solutions, such as SAP, NetSuite, Yammer, and others.
The Bunchball Spark apps in particular are interesting in that each one is meant to address a particular problem that a business might have. For example, Spark Engagement helps you motivate and retain users, while also increasing revenue, by using game elements such as badges, leaderboards, challenges, etc. to drive user interaction. Spark Service, on the other hand, adds gamification to workforce management tools, such as integrating a "level up" feature for new employee training, which makes for more effective on-boarding.
Personally, as someone who loves games, I think Bunchball is exactly on the right track with their products. The gaming industry is constantly innovating in order to ensure that players keep coming back to the same product; even after finishing a game, there are achievements, co-operative modes, and add-on content that all work towards continually engaging players with the same "tasks." If Bunchball can help enterprises effectively captivate customers and employees in the same way that the gaming industry captivates players, then it's going to revolutionize the way we work.
Looking for more reviews of top software solutions and tools? Head over to the Expert Picks & Reviews section of the Business-Software.com blog for top product reviews, deep dives, the best free software and more!