What Type of Asset Management Software Do I Need?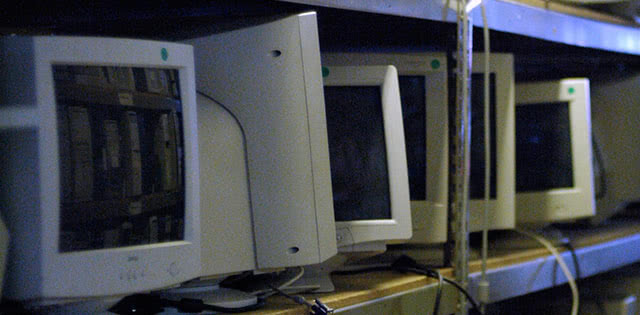 Every company owns and operates countless assets — everything from machinery and financial capital to data and software. Yet trying to organize management of these assets can be a major feat when you need to track costs, maintenance, work orders and more.
That's where corporate asset management software comes in, enabling you to proactively schedule maintenance tasks, track inventory and monitor purchasing and upkeep costs. Unfortunately, the world of asset management software can be a confusing one with its ambiguous vocabulary and overlapping software platforms. Luckily, the Business-Software.com team is here to help your company decipher industry jargon and find the best asset management platform for your corporate needs.
Understanding Asset Management
The term asset management is loosely used to refer to a variety of assets, making the concept far more difficult for a novice to wrap his or her head around. In this realm the word "assets" can refer to myriad groupings of corporate-owned items, resources and capital including:
Financial assets
Machinery and equipment
Buildings and real estate
Vehicles and other company-owned transportation services
Software and hardware

Adding to the confusion are the various industry terms within the asset management category, each referencing a specific type of asset or assets. All in all, it's nearly impossible to begin shopping for a solution without first doing some vocabulary research to understand which systems are best for certain assets.
The Lowdown on 4 Key Industry Terms
Try searching for asset management software on Google, and in a matter of minutes you'll comes across nearly a dozen different variations of the phrase. Here, we decode four of the most common – and important – terms present in the asset management space.
1. Fixed Asset Management
Fixed asset management software typically pertains to a company's tangible assets and enables simplified lifecycle management of all such items. These assets are often referred to as PP&E (for property, plants and equipment) and can include office furniture, computers, buildings, vehicles, equipment and other comparable items.
Beyond providing a unified database for you to track corporate PP&E assets, a fixed asset management platform allows your business to synchronize depreciation management and streamline asset tracking.
Ideal for: Large enterprises with many locations or vast amounts of equipment.
2. IT Asset Management
As its name suggests, IT asset management software is designed to address all of your company's maintenance requirements for hardware and software assets. An IT asset management solution will monitor the lifecycles of your IT assets, provide tracking functionality and offer other services to ensure your hardware and software assets operate smoothly and efficiently.
Ideal for: Companies with an abundance of hardware and software assets who do not need a solution to track other property assets.
3. Maintenance Management
A maintenance management solution helps monitor and regulate corporate assets, such as property or equipment. The standout feature of maintenance management software is its ability to consolidate all data and records pertaining to corporate assets, simplifying all inventory and upkeep tasks.
Two of the most common types of maintenance management solutions are CMMS (which stands for Computerized Maintenance Management System) and facility maintenance management software. A CMMS platform deals with the same range of assets as a fixed asset management system, though it can also perform preventative maintenance tasks and automate work orders. Facility maintenance management focuses on asset lifecycle maintenance for corporate properties and facilities and traditionally includes the same capabilities as a CMMS solution.
Ideal for: Enterprises looking to centralize all maintenance, tracking and management tasks for a large capacity of corporate assets.
4. Enterprise Asset Management
The most robust type of asset management tool available, enterprise asset management (EAM) offers more comprehensive management of fixed assets, IT assets, digital assets and physical assets. In addition to the features found in a fixed asset management solution, EAM provides more extensive maintenance, repair, documentation and analysis capabilities for all corporate assets.
Often an enterprise asset management platform will encompass many, or all, of the other asset management modules on market, including fixed asset management, IT asset management and physical asset management. Many EAM solutions are tailored to the needs of a specific industry, allowing businesses in diverse sectors to adequately address their unique asset management needs.
Ideal for: Enterprises with a substantial assortment of corporate assets that currently lack the means to effectively regulate maintenance and track asset records.
What About Financial Asset Management?
Asset management software specific to fiscal assets also exists, though this type of platform is primarily available for personal needs. Many of the categories listed above include the capacity to manage asset purchases and costs, making a separate business solution for tracking financial assets unnecessary. And for companies who seek a software platform solely to manage their financial assets, a financial management system may prove more valuable than asset management software. (For more information on various financial management solutions, visit the Business-Software.com financial management resource center.)
Find Your Perfect Asset Management Solution
The right asset management tool can prove invaluable to companies with large quantities of tangible assets, intangible assets or other corporate capital. You can review all of your asset management software options with our product finder tool, or compare leading asset management products side by side in our downloadable asset management software reports.
Photo courtesy of flickr user Jeff Kubina.