How Can Customizable CRM Help Various Industries?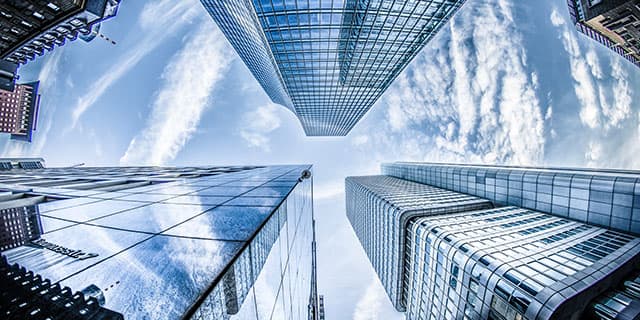 A business without a custom CRM is like a kid trying to wear his father's shoes, which never seem to fit him. Often the sales team spends more time updating CRM because it isn't flexible, and they also must coordinate with several tools to manage their sales process.
Digital development is apparent in every kind of industry, ranging from Real Estate, Education, Manufacturing, E-commerce and much more. Though the functioning of these business industries are miles apart from each other, they also follow different business models (i.e. B2B or B2C) as one CRM cannot fit into all these industries.
So, what do we exactly mean by a customizable CRM?
Foremost, a CRM helps in generating customer reliability as well as loyalty through instant services. The focus of a company is to retain their loyal customers as well as getting new ones. Next comes the specific needs of each industry and how to customize your to CRM work for it. Let's take a look, shall we?
Real Estate Industry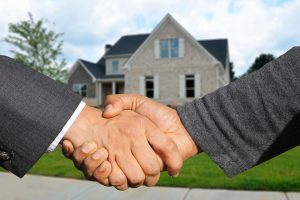 Real estate is a business that deals with B2B and B2C customers. It needs to track the customers and referrers more often than any industry. The records, which need to be tracked automatically, are:
Their current Properties and ongoing or completed projects
Locations of all these projects
Bookings are done and yet to be done for all the projects.
Tracking leads and the projects in which leads are interested of who does site visits.
Tracking payments of customers and their agreements.
Unfortunately, your CRM cannot handle all these requirements if it is not customizable. Why not?
Tracking all of your leads in one place will become tedious if your CRM does not capture it automatically. It will take increased manual effort, which quickly becomes time-consuming. In addition, there is also the chance that you might miss out on capturing a lead, resulting in loss of a prospect. Tracking bookings made by customers or properties that prospects are interested in can also be a challenging task.
Going ahead with a custom CRM will make your life much easier. Tracking your leads automatically reduces time spent on manual entry. Once you have the contacts, you can easily keep track or follow-up with them, as CRM will send you task or follow-up suggestions. Utilizing the deal pipeline helps manage all your projects and potentially interested leads.
Manufacturing Industry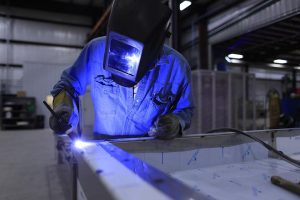 Unlike the requirements of real estate companies, manufacturing has a completely different set of needs. In this case, you will require tracking for adding, tracking products & product catalogs as well as price lists etc. Manufacturing industries also need to be able to send custom Quotes and generate sales orders. You might also require inventory management, and to manage all this you must use different tools to perform these different tasks.
But if you have a custom CRM, not only will you be able to generate quotes and sales orders, you can also manage your inventory in one place. This will reduce your sales team's efforts of coordinating with different tools and departments to generate a simple piece of information. Similarly, you can also assign leads to sales team members based on their different territories, so they can provide the most benefit to a relevant set of leads.
Travel Sector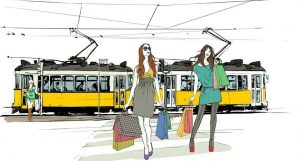 As you might expect, the Travel Sector industry has nothing in common with the other two. The wide range of tasks travel agencies need to maintain may hamper their workflow indirectly. To run a travel agency, you need to set up travel itineraries, maintain packages, track locations and, most importantly, bookings. These hefty tasks not only increase the amount of manual effort, but also increase the chances of unwanted errors, which may downgrade the name of your agency.
To resolve this, you can have one customized CRM that handles these tasks efficiently, with incredible accuracy. This takes up less time so that you can attend to all your guests, as well as carry your business to new peaks. Not only does this ease down processing, but will also ensure customer satisfaction and client management, enhanced customer service and communication.
All commerce and hospitality related tasks, along with allowing customers to raise queries or complain about their problems, isn't tough with a well-customized customer relationship management solution.
Automobile industry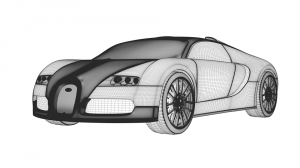 CRM in Automobile industries can be too dense, as there is immense competition in the market. Every company is racing for profit maximization by serving long-term relationships with pre-existing customers, not to mention influencing new ones as well. Due to the high prices of luxurious cars, this race even extends to pre-owned automobiles.
Customers have innumerable options in the way they provide and acquire information, making efficient use of the resources available to them. Using social media, reviews and the internet, they tend to focus on every nuance. Developing a better relationship with the customer becomes tough when you consider all the information available. To help manage this, you need a customizable CRM.
To create and maintain everlasting relationships with your faithful customers, CRM is the most efficient tool. It will help in forging intense bonds, as you understand all the customers' requirements. You do this by improving services and implementing add-ons that are beneficial to your customers. This will help you generate quotes as well as leaving it open for negotiation.
The authorized dealers of car companies can entertain commissions and incentives with the help of CRM. It will help manage scheduled payments and allow loan disbursements for buyers to ease the purchasing process. CRM also keeps a tab on the availability of vehicles for various vendors and showrooms. All this is tedious enough to carry out manually, which is why a customizable CRM can be a great help.
Education institutes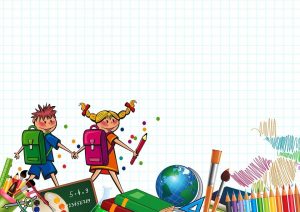 Higher education institutes are enhancing their online availability to attract and retain more and more students. For this, they are clinging to the CRM approach as well, since it enables better, faster and simpler functionality and management. CRM ensures enriched student lifecycle management.
This helps with admission management, along with tracking students' potential. It also handles their inquiries, making sure not student goes unheard. CRM also eases down the monitoring of fee payment and can even help with student-teacher evaluations. Moreover, by remaining in touch with students, educational institutes enhance their reliability, ensuring students' satisfaction.
Conclusion: Customizable CRM or a Generalized One?
Though CRM is not a tool used by many industries, it can be customized for almost every industry. It helps in better customer management and, therefore, increases the potential brand reputation of the organization which has adopted it. It not only enhances the companies' reliability and improves their customer service, but also builds a bond with the customers.
An off-the-shelf CRM, on the other hand, isn't much help in the expansion of a business. This is because it does not adapt to the unique requirements of that business. It will surely let you handle the generalized tasks, but there is more left out than added. For most industries, it's most likely a generalized CRM will increase your work load rather than reducing it. Keep this in mind as you figure out which CRM is best for your industry.
Photo courtesy of Pexels user Phillip Birmes