From the Community: Best Warehouse Management System?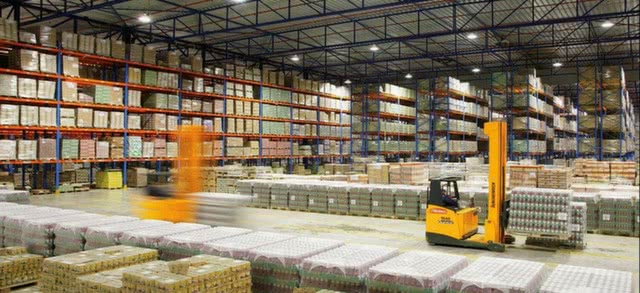 Welcome to From the Community, where we highlight questions from our community members. Join us each Friday as we dive into the featured inquiry.
This week's community question comes from Varun K., who asks, "What is the best warehouse management system for a retailer with both online and brick-and-mortar capabilities?" Varun's question is both timely and relevant to a number of warehouses and other companies that now conduct business both online and through a physical location.
What Benefits do the Best Warehouse Management Systems Provide?
Top warehouse management systems (WMS) provide extended visibility of warehouse structures and processes, and can streamline and centralize production-line operations. These solutions offer real-time visibility of relevant data, and will enable your production line to adapt quickly.
When looking for a WMS for your company, seek a solution that provides advanced workflows, automates various processes, offers adjustable pricing and can manage multi-site locations (if applicable). Many of today's business ERP solutions are built to handle warehouse management needs as well. Choosing an ERP solution can be a great choice for companies that need to manage other business-critical functions such as accounting, supply chain management, distribution, CRM and more.
Finding A Warehouse Management System that Manages it All
A top WMS with robust, comprehensive ecommerce capabilities will be able to handle the needs of a warehouse with both a physical and online presence. We've chosen three different full-featured options that could simplify operations for Varun's warehouse.
Snapfulfill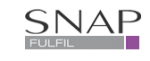 The Snapfulfill WMS can accommodate the needs of both small businesses and global enterprises. This SaaS solution provides a number of warehouse management solutions, spanning manufacturing, third-party logistics, wholesale distribution and more. Snapfulfill's ecommerce solution is flexible, and the direct carrier integration makes it easy to produce rapid dispatch labels and paperwork. Using the multi-owner features, users can easily manage multiple websites and physical locations for an all-in-one WMS solution.
Assist Cornerstone Commerce Suite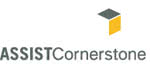 This integrated, cost-effective ERP solution would be a great choice for any warehouse looking to manage both physical and online storefronts. The warehouse management suite boasts a number of important features, including inventory control, system-directed put-away and shipping tools.
The Commerce Suite can handle multi-warehouse, multi-location operations, making it an excellent option for warehouses with more than one location. The ERP also supports inventory kitting, barcoding and automated back-order processing. Aside from its strong warehouse management solution, the Assist Cornerstone Commerce suite also provides a robust ecommerce module with a real-time shopping cart and direct marketing tools.
Logimax



Logimax WMS is a warehouse management system that's delivered as a SaaS solution. The core WMS offering includes a rich report writer, integrated billing and an impressive number of inventory control features that can handle even the largest, most complicated inventories. Additionally, Logimax offers a number of customizable modules that together make a comprehensive WMS solution. The solution offers wireless task automation, yard management and multi-carrier transportation management. Logimax also offers an EDI and Ecommerce module to complement the WMS foundation.
Want more information on the best WMS software solutions?
We've compiled the top product reviews, blog posts and premium content on our warehouse management software research page. Here, you'll find all of the information you need to choose the right WMS solution. Also, be sure to compare leading WMS products in our Top 10 Warehouse Management Software report, where we give you the lowdown on pricing, key features and technology models.