Creating the Perfect Pitch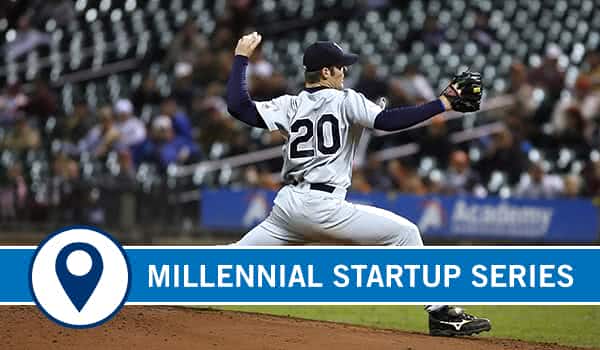 It's the bottom of the ninth and the bases are loaded — the crowd remains hushed and alert as they wait for the pitch.
The pitch determines things such as the success (or heartbreak) of a baseball play, and from a business standpoint, a financial future. The pitch is one of the key elements that determines whether startups receive funding, can establish relationships with investors and ultimately, is a major component in determining the next steps for any growing company. In most cases, pitches are usually just 20 – 30 seconds long, but in situations where startups have to present to a panel of judges, a pitch can last as long as 10-20 minutes.
What makes a pitch stand out from the rest?
Though each pitch and situation varies from company to company, we detail the top three elements of a perfect pitch below.

Just as unicorns are magical creatures that stand out from the pack, you'll need to showcase what makes your company special. It's best to highlight your company's strengths and how business performance and delivery surpasses those of your competitors.
In a swarm of competition, highlight to influencers and potential investors how partnering with your particular startup can prove to be beneficial and rewarding for both parties involved. Tout your company's particular niche, how it benefits the consumer and why your company is worthy of  their investment. To leave a lasting impression, remind the people whom you're presenting to why they should care.

Pitch decks are usually created for startup presentations that are about 10-20 minutes in length. Creating a pitch deck will not only help you hit all of the key points, but it provides the window of opportunity for a deeper connection through storytelling. Elements to include are a (brief) description of what your company aims to achieve, the overall workflow of your company,who's involved in the operation and what percentage of growth your company achieves on a month-over-month scale. Additionally, be sure to highlight both the vision and mission of the company, as these components oftentimes drive teams forward.
Beyond the personal connection, pitch decks should answer the question- why now? Investors are continually looking for companies that are not only solving current issues but are also looking toward the future. It's wise to dedicate a few of your slides to break down your target demographic or buyer personas. Show venture capitalists that you understand your customer and what they need. Prove your understanding of the current market and how your company meets (or exceeds) a customer's needs that aren't being met.
Ultimately, the audience should get a glimpse of your company's branding, voice and background story from your pitch deck. Tackle the solution head on and don't be afraid to let some of that passionate flair show.


The popular ABC show, Shark Tank, is geared around the sales pitch and provides a variety of entrepreneurs the opportunity to showcase their product or service in exchange for funding. While the products and people vary, throughout each pitch there tends to be a common theme: know your numbers. You will likely be grilled on sales or customer data and revenue, which can make or break your pitch presentation altogether. Knowing how your business is performing is just as important as the product itself. Lay out the groundwork as to what markets your company is in, what your product retails for and how much it costs to make your product.
Investors want a detailed picture of your company's benchmarks — financial and otherwise. A wise investor would never enter a business relationship without knowing a company's standing and performance down to the very last cent. Remember, they're looking at your company as a profit opportunity, not a passion project. Unlike the game of baseball, the business world doesn't offer three strikes before you're out.
The windup and the pitch
When attempting to gather funds, venture capitalists want to invest in people they believe in. A great pitch will not only catch the attention of investors but will also be the start of fostering new relationships that may contribute to the overall growth and success of your company. The perfect pitch blends together images, words and the art of storytelling — they convey the company's uniqueness and most importantly, tells investors why they need to partner with you.

How will you pull together your perfect pitch? Let us know on our Facebook and Twitter pages.
[Image courtesy in order of appearance: Pixabay, Pixabay, Tim Gouw and Pixabay]