Data Nuggets from the Future of Digital 2013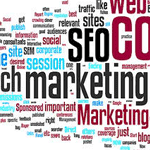 As difficult as it is to believe, the digital medium is now more than 25 years old – and not going anywhere anytime soon! When it comes to advertising specifically, digital continues to grow in prominence, accounting for roughly 25 percent of total ad spend. If you're wondering if the increase in dollars being pumped into digital initiatives is worth it, nearly half of ad revenue at the 20 largest companies (Google, Microsoft, Disney, etc.) is digital.
These statistics, as well as a plethora more, were recently compiled and released by Business Insider as part of their new BI intelligence research and analysis service focusing on all things digital. Read on for more great data nuggets from the BI Intelligence: Future of Digital report and what these trends mean for marketers like us.
Multiple Devices & Screens
Ownership and the simultaneous usage of media devices is not a new trend, though the rate at which this occurs is on the rise. In fact, nearly half of the US population uses their smartphone while watching television daily. Email, web browsing and social networks continue to dominate second screen activities during simultaneous device usage. What is new regarding this trend is the major growth in the wearable device market, adding yet another layer to the multi-screen picture. Connected car device sales are also expected to grow significantly. While wearable and connected car devices are relatively new to the digital marketplace, expect marketers to be clamoring for advertising opportunities across both.
Bottom line: Creating a seamless, integrated experience for consumers across multiple screens is more important than ever as audiences will be interacting with your brand in many, simultaneous ways.
Platform Winners
When it comes to marketing, granular segmentation is always beneficial when available. Knowing what platforms, channels and devices your customers are using all help paint a more detailed picture that can inform your digital strategy. According to the report, the Android operating system is currently dominating smartphone and tablet usage, at 80 percent and 60 percent, respectively. But while more consumers are using Android-powered devices in general, nearly 75 percent of all ecommerce traffic is coming from an iPad or an iPhone, indicating these devices may be more influential to a business' bottom line.
Another big winner in the 2013 platform wars are photo-sharing sites. While the big 4 sites (Facebook, Instagram, Flickr and Snapchat) have remained largely unchanged, the share of use has shifted with Snapchat now matching Facebook as the largest photo sharing site at 46 percent of total usage. In fact, Snapchat's daily photo shares have soared to nearly 350 million photos being shared per day – an interesting nugget for marketers given the limited advertising opportunities on Snapchat as compared to Facebook (thus far, anyway!)
Bottom line: Paramount to your marketing strategy is your audience. Ensure that your strategy aligns with who your audience is and where they spend their time (and money) – then be there!
Mobile, Mobile, Mobile
According to Business Insider's report, the largest shifts in US consumer media consumption share swung towards mobile, with an increase from 12 percent of consumption in 2012 to 20 percent in 2013. But while the consumption of mobile media is growing, the share of marketers that are investing in mobile media is substantially low in comparison at only 3 percent of total ad spend. This is another interesting piece of data given the relative cost-effectiveness of advertising on mobile channels – an eCPM of $0.75 versus a desktop eCPM of $3.50.
Some of the biggest winners when it comes to mobile? Pandora, Twitter and Facebook lead mobile traffic share with 85 percent, 80 percent and 65 percent of total traffic, respectively, coming from mobile sources.
Bottom line: Capitalize on the fact that many marketers are still underinvesting in mobile – despite its growing prominence and cost-effective opportunities. There is still time to dominate this device!
Want more on marketing news and trends? Visit Business-Software.com's marketing research page, which is packed full of articles, blog posts and whitepapers on top marketing software.
[This post originally appeared on Asking Smarter Questions and is republished with permission.]