Do Poor Sales Figures Alone Tell the Whole Story About Who to Fire?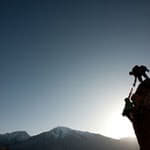 The results are in, and it's time to fire 15 percent of your sales team. But do the numbers tell the whole story?
You know, for example, that a rep's sales can also be negatively influenced by: a) a competitor in the rep's territory who is a star salesperson; b) a string of bad luck that may turn around; and c) a salesperson who takes a little longer to turn around.
You also know that buyers today buy differently, so instead of just letting go of the poor performers, wouldn't it be better to go through your sales team to see who is capable of prospering in this new sales environment, and who isn't?
With the proliferation of information available on the internet, for instance, buyers can be 60 percent of the way through a buying cycle before they contact one of your salespeople. As a result, they no longer need a walking brochure salesperson, because buyers are drowning in information. They need to know what the information means.
They need insight. You know, for example, that your best salespeople are capable of challenging (unteaching) what your buyers learn on the internet, just like your doctor does when you tell him what you think you need based off of a Google search.
Now, the obvious solution would be to witness how your salespeople perform in front of customers. But in reality, this doesn't happen, because as VP of Sales, you can only go on so many calls with salespeople, and when you do attend, you participate… actively. You can't help it, it's part of your DNA.
You guess that only about 20 percent of your sales force is currently able to have these business conversations, but you're not going to let go of the remaining 80 percent of your sales team.
But what would happen if you could collect the stories that your top performers share in these business conversations, and then put them into a consistent format to share with the rest of your team? Would that help the remaining 80 percent of your sales force have better business conversations? Could a higher percentage of your sales team prosper in this new sales environment?
And for those that can't, would it help discover who they are by watching how they would perform in front of customers through a simulated customer webcam video?
Instead of just firing all of your poor performers, imagine if you could see who has a shot at making it in this new sales environment, and who will never get it.
So, how can we help? We can help collect these stories from your top performers, and put them into a consistent format, so that the rest of your team has the magic to inspire customers to buy. We can then follow up with each salesperson with a webcam video of a customer simulation, so that you can see how more than 20 percent of your sales force is capable of having these business conversations if they're given the opportunity.
According to a recent Accenture study, the top priority of CSOs for 2013 is to increase sales effectiveness (56.3 percent) followed by a desire to increase revenue (51.9 percent), because CSOs like yourself understand that to sell more, your salespeople need to become more.
You've put in place your CRM and sales process, and found that the adoption rate is low, because salespeople didn't see what was in it for them. You've now got the opportunity to give your salespeople what they want and need.
If your shareholders don't thank you, your customers will.
Are you looking to empower your sales team with a top-rated CRM solution? Browse and compare the best CRM software with our 7 free, Business-Software exclusive Top CRM Software reports.
[This post originally appeared on InsightDemand's blog and is republished with permission.]