5 Sales Software Tools Your Sales Reps Must Try in the New Year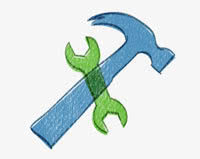 We're always looking for new and exciting business software tools that will not only make our jobs easier, but also help us be more successful. With 2013 right around the corner, lots of bloggers are putting together lists for what was the best this or that in the last year; but we're more interested in what we should be using next year and what will become ubiquitous in the business world. To help you navigate those waters, here's our shortlist of some of the best new sales software tools that sales teams can implement in the New Year to make their jobs easier and help increase sales.
Sales Software Tools for Your Paperwork – DocuSign

Sure, it's not new in the strictest sense given that the company was founded in 2003, but DocuSign's usability and effectiveness is only multiplied tenfold by the growing proliferation of smartphones and cloud applications that make it easier than ever to make use  their online services. Now way beyond just helping you sign documents electronically, sales teams can use DocuSign to manage transactions, integrate online payment processing, create workgroups, and more. Not only that, but it integrates with some of the leading business software solutions in CRM, ERP, document management, HR, etc. With their enterprise edition, you can even create advanced workflows, forms, and administrative capabilities, which makes DocuSign an extremely flexible solution for larger sales operations.
Sales Software Tools to Show Customers you Care – Eyejot
One of our very own Guest Contributors, Shep Hyken (owner of Shepard Presentations, LLC), alerted me to the potential of video messaging that you can send at the click of a button. One such solution is Eyejot, which allows you to take a quick video on your computer or your iPhone (Android version upcoming), and then email it to a customer, client, prospect, whoever you want! The best part about it is how easy they make the whole process; you don't have to worry about hosting the video, writing an email, nothing. Eyejot takes care of it all for you. You can even create your own vCard with Eyejot and eliminate all those cumbersome business cards. Curious what it looks like? Check out the great video that Shep made himself in order to show me how Eyejot works:
Sales Software Tools for CRM and Leads Tracking – PipelineDeals

Salesforce is a monster in the cloud CRM world, but there are more and more options popping up everyday. If you're looking for a simpler, easier, more affordable alternative to Salesforce, then PipelineDeals CRM has just the thing for you. In addition to lead management, custom reporting, sales goals tracking, pretty much all the things you expect from a good CRM sales tool, PipelineDeals also integrates with Google Apps, unlimited mobile use and access (they don't have it yet, but a native iPhone app is upcoming), and account customization. Another plus in their favor is that PipelineDeals has very simple pricing, just $15/month/user, and there are no hidden fees or other costs, unlike a lot of CRM solutions that try to nickle and dime businesses.
Sales Software Tools to Kick Online Services into Overdrive – Totango

This might seem like just another CRM solution, but Totango actually does much more. Their Customer Engagement platform helps online companies establish a more active and engaged customer base by combining big data analytics with robust engagement and segmentation tools, ensuring that you take the correct action with each potential and existing customer. It not only makes your prospects happier but it also helps you be more successful and drive bigger increases in usage, adoption, conversions, and sales. That means less churn for you and more revenue. With Totango, it's all about improving the customer experience, and in an era when the customer has more power than ever before, nothing is more important than making them happy.
Sales Software Tools to Motivate Your Sales Team – Xactly

Of course, happy customers don't come out of nowhere; they come from happy sales people who want to do the best job possible. That's where Xactly comes in. Xactly's sales compensation management tools allow you to create and manage sales incentive programs for your team, driving them to perform even better. In addition to removing manual processes associated with managing compensation programs, Xactly also gives you real time visibility across your organization, calculates compensation more quickly and with better accuracy, helps you reduce your costs associated with sales compensation programs, and provides audit trails for all your transactions. Sales reps and managers also have a dashboard where they can see everything that's in the pipeline, estimate commissions, and generate reports. Xactly increases visibility across your sales team while at the same time motivating everyone to go above and beyond.
Want more information on the best sales tools? Browse our collection of product reviews and blog posts on the sales tools resource center page. Compare the top sales force automation solutions in our Top 10 Sales Force Automation report.