Behind the Software Q&A with DreamHost's VPs of Cloud and Marketing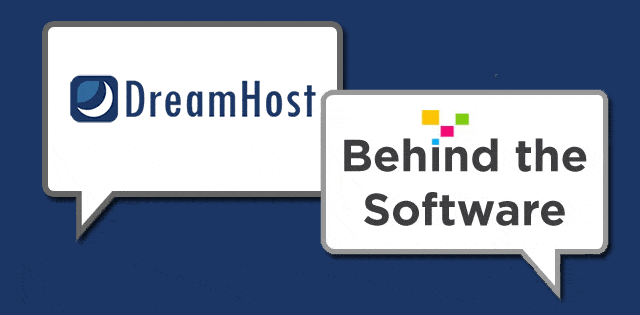 About the Company

WEBSITE: www.dreamhost.com
LAUNCHED: 1996
LOCATION: Los Angeles, CA
At first glance, DreamHost seems like an innocent cloud hosting solution, storing domains and backing up files. Yet peer deeply into the company's product, and you'll discover that DreamHost is much more. The company (governed by a democratic system and run without a dime of VC funding) is a pioneer on the open source front. Developers work both within WordPress and OpenStack to help mold the future of open source. In addition, DreamHost continuously provides the most widely accessible and affordable products in one of the most competitive and talked-about industries of today's tech world.
For this Business-Software.com exclusive Q&A with DreamHost, I had the pleasure of speaking to Brett Dunst, VP of Marketing, and Jonathan LaCour, VP of Cloud, about DreamHost's incredible influence in the cloud hosting industry, as well as their humble yet powerful open source cloud services.
Can you tell me how your company got started?  How did it manage to survive all the way to today, through the cloud revolution?
Brett: DreamHost was founded in 1997 by college friends Dallas Kashuba, Josh Jones, Michael Rodriguez and Sage Weil.  They met while studying at Harvey Mudd College in Claremont, California, beginning with a single server in a dorm room. This eventually attracted friends and a few local businesses looking for web hosting.  It wasn't an industry at the time—only a technology. By the time the founders graduated, hosting had become a small but viable business. From there they moved the company to its first office in an old, run-down building in an industrial part of Los Angeles–the city of Huntington Park, California.
The company has really grown since then. The focus began on traditional shared web hosting.  Over the years we launched virtual private servers and dedicated hosting options. Today we have DreamObjects, our cloud storage service, and DreamCompute, our public cloud computing service.  Each of those are similar to what Amazon is doing with S3 and EC2. Shared hosting is highly competitive and today's software developers are looking for something powerful. Our suite of products are designed to meet those needs.
Today we host about 1.5 million domain names and 400,000 customers, who we serve with over 160 employees. We don't have any outside investment.  We never took on equity interest. And we began our journey by being entirely self-funded.
As you said, DreamCompute and DreamObjects are both in a very competitive market. How do you manage to differentiate yourself from the competition?
Jonathan: You're right. This is a competitive space. We're still at the beginning of this cloud revolution and competing is not easy. Plenty want to be a part of it. But in order to stay, we compete and bring to the table something different.
People love DreamHost. We have a unique culture that is embraced by not only our employees but our customers. Brett and the marketing team communicate our honesty and ability to embrace open source. We have the advantage of knowing who we are as a business, with cutting-edge products that bring the team attitude and culture to the emerging market.
The products themselves are built on open source software. DreamObjects, in particular, is built upon Ceph, an open source project that is changing the face of storage. It gives you the ability to store in a variety of different ways. You get a big storage cluster and then we can build on top of that. DreamObjects is the first one of that kind. We spun off another company called Inktank to provide professional services and support for Ceph.  It [Inktank] was just acquired by Red Hat. We think Ceph is the "Linux of storage," and the industry seems to think that as well. We strive to be the innovators in this space.
We're also leading the change as members of the OpenStack Foundation. Developers today are using so much open source software that they appreciate being able to run their software and infrastructure on something built by open source. We also always wanted to make technology available to as many people as possible.  In order to do that we have to make it accessible, which means high-value service and extremely competitive pricing.  Many cloud services are a black box that don't include support, yet we offer live chat, email support and documentation—with a company culture people can engage with.
We're a company that builds software not only based on open source, but we're contributors to it and experts in it.
Coincidentally, we recently published a Q&A with Inktank. It would be great to hear more about how Inktank spun from DreamHost.
Brett: As a hosting company we have many hundreds of servers and many thousands of hard drives. They die all the time, creating a challenge for reliably storing data. Early in our history we required very expensive, specialized hardware from companies like NetApp to work around that basic fact of life. At the time, this was the only way to store large amounts of data. Ceph was born out of the need to provide reliable data with large deployments and low cost.
With Ceph, you can use any commodity hardware and build enormous-scale data storage. It started as an open source project within DreamHost and expanded into a separate division of a company— eventually into a company of its own.
Inktank was born as a means to help organizations deploy Ceph. Being open source, Ceph is completely free. Inktank was built as a consulting service for enterprise customers who might need some assistance. Inktank, to their credit, has been really fantastic. They take the same approach that Red Hat did in the early days to supporting open source software.
We still have very close ties to Inktank. In fact, Inktank's Los Angeles office is literally right across the hallway from the DreamHost's LA office.
Open source is often associated with community as well. Is there any way you cultivate a sense of community?
Jonathan: We are doing a tour, actually. Did one last year, another this year. We go out and engage with our customers directly through meetups and conferences.
We also contribute software back to the community. With our leadership roles in OpenStack, our developers and engineers can constantly track OpenStack projects. One of our developers is a technical lead on the OpenStack project called Oslo, which maintains consistency across all of OpenStack. We are always engaging with the community and seeing what we can do to drive projects forward.
Brett: We have also been active in the WordPress community. In fact, we have two people on staff whose entire job is to contribute code to the WordPress core, and they are very visible in the WordPress community. Having two talented web developers on the DreamHost team has been great for us.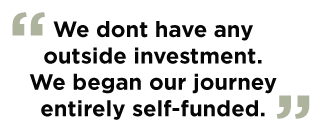 We started doing the "Reach Out and Touch You" Tour, traveling across the country every year for the past three years, finding cities that have high concentrations of customers. We then rent out a local restaurant or bar for three hours and invite every customer in a 50-mile radius to hang out with us.
We get to meet our customers face-to-face. While we're excited about open source and cloud, a large part of our income still comes from traditional shared hosting. So a lot of them say, "This is fantastic. I never had a company do this for me, let alone a web hosting company." I know that I would love to have the opportunity to meet face-to-face with some of my favorite brands. It also benefits us: it's a great opportunity to get feedback and truly actionable data about how we can improve our services. We love that outreach.
DreamHost does regular domain registrations, but there's also top-level domain registrations. Can you explain that to someone who has never heard of this? How will it affect the future of domains?
Brett: For many years .com has ruled the roost — .net and .org have been popular as well, though not quite to the level of .com, as we all know. That dominance will one day become unseated. The internet is aging. And anyone who has tried to register a .com would say: "All of the good names are taken!" In fact, they have been taken for many years, whether they are in use or not.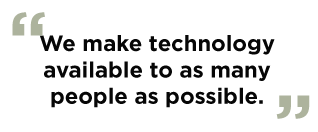 Recently, the domain space has opened up. While .com itself is a top-level domain, the rules changed around February of this year. This spawned the new TLD revolution. There are tons of new TLDs — several hundreds should be out before the end of the year and into next year as well.
You're seeing TLDs like .guru and .photography—very specialized TLDs that make grabbing the domain that you want much easier. Today there are overlapping industries with similar names: a restaurant name and a photography name, for instance. If that single .com is taken, it might look more attractive to be Joe.photography and Joe.diner. It's about giving people options.
We can host any of these domain names. We've even teamed up with a company called eNom to efficiently deliver new TLDs to our customers.
The initial customer reaction has been fantastic. We're registering more than we thought we would at the outset. People like having that choice.
Where do you see cloud hosting and open source going in the next few years, and where is DreamHost heading?
Jonathan: Revolutions tend to happen from the bottom up. Hosting and cloud are no exception. People everywhere are hosting applications and websites, though it used to be a complicated endeavor. Technology has evolved so much in the last 15 years, making developing web applications far easier. PHP, Python, Ruby, Perl and other languages provide a positive coding experience. Web frameworks and CMS platforms emerged like WordPress. Suddenly someone like my mother can sign up for DreamHost, push the button and have a server running Apache, PHP, WordPress and a MySQL database—yet she has no need to understand what's under the hood unless she wants to.
The technology we're living on allows us to provide bigger and better solutions to our customers. With DreamObjects, people are able to back up their data to a sophisticated cloud storage service. This service can be utilized by the developer who is writing the next big web app, exploiting our services for storage and hosting. We'll provide more services at a higher level. I see us moving from providing a foundation to an entire structure, enabled by OpenStack APIs and services. In the next ten years I know this much: we're going to keep building!
Want more information on the top cloud hosting solutions? We've compiled the top product reviews, blog posts and premium content on our cloud hosting research center page. Here, you'll find all of the information you need to choose the right cloud solution for your business.