The 4 Top Cloud Hosting Platforms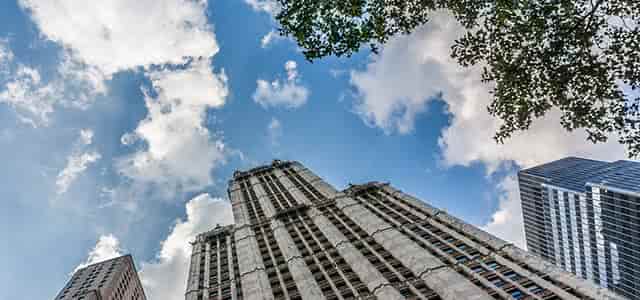 While we don't have flying cars or hoverboards as retro imaginings predicted would happen by 2015, businesses today can still experience the magical taste of technological innovation through modern cloud hosting software. These platforms eliminate the need for on-site infrastructure, and remove the hassles of maintenance and management that come with traditional IT strategies by hosting technical operations remotely.
For companies like yours, this means that instead of having to worry about getting networks and servers running satisfactorily and keeping it that way, you and your team can focus on core business productivity knowing that your back-end administration is being taken care of for you. As it becomes not only more prevalent but also increasingly viable to employ cloud hosting solutions on our way to an inevitable cloud-based singularity, exploring your options now or adopting a cloud service in the interim are opportune courses of action.

Why Cloud Hosting?
Technically speaking, the catch-all term "cloud hosting" can have several definitions, each with unique applications that cater to specific business needs. Here, we will be reviewing infrastructure as a service (IaaS) platforms, which provide the servers, storage and network you need to run your business. These on-demand platforms can be highly beneficial for companies that are growing rapidly, have unpredictable or volatile demand, or simply lack the capital to invest in pricey infrastructure.
The best IaaS cloud hosting solutions will have dynamic scalability to match your business's needs as it grows and a variable-cost, utility pricing model to ensure that you get the most bang for your buck. To get a start on finding the right solution for you, read on to compare our top cloud hosting picks!

Digital Ocean

If you're looking for increased speeds on your network, Digital Ocean's offerings might just be your best bet. At its foundation, the Digital Ocean platform features hex core machines, a 1GB/sec network interface and 55-second provisioning for all servers, meaning machines are online and pinging fast.
On top of these impressive specs, Digital Ocean boasts high-performance SSD hard drives for every user, which run disk input/output measures much faster than regular HDDs. Additionally, Digital Ocean has recently implemented shared private networking in specific regions so that traffic sent between droplets doesn't count toward bandwidth costs, and can be used for file storage, database replication and similar host-to-host communication.
Features:
Build your own control interface through a simple name-based API
IPv6 addresses are available in select regions, and will soon be the standard for all datacenters
KVM virtualization
Shared private networking
Transfer images globally
CSC BizCloud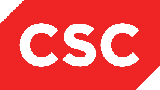 CSC BizCloud is a fully integrated enterprise private cloud service with an emphasis on security, elasticity and pay-as-you-go billing. BizCloud is unique in that it bridges the best qualities of both private and public cloud solutions, resulting in a great end-user experience.
For those in need of the on-demand scalability and high security that comes with a private cloud network but also seek the standard-rate billing of public solutions, BizCloud is a perfect fit. This means that even when security and compliance concerns prevent workloads from leaving the data center, you can still reap the benefits you'd have without those limitations. With BizCloud, you can have your own network up and running on either your or their data centers in as little as 10 weeks with minimal startup cost.
Features:
No capital investment
Physically segregated infrastructure
High availability with disaster recovery
Integrated service catalog, self-service storefront and billing and chargeback capabilities
Optimum security to comply with internal and regulatory policies
Rackspace Managed Cloud

Sometimes it's just better not to deal with the hassle. For businesses looking for that extra support, Rackspace Managed Cloud tags in to do all the heavy lifting for you. The Managed Cloud platform helps you to design, build and run your cloud workloads along every step so that you don't have to waste your limited resources on day-to-day IT maintenance.
Rackspace will manage your entire infrastructure for you, provide architecture and security guidance, assist with code development and offer the 24/7 assistance of expert Cloud Engineers. Everything from OS maintenance and patching, infrastructure monitoring, integration and deployment can be carried out by the people who know their system best. It's like having your own personal cloud army.
Features:
On-demand support all year round
Launch assistance for 60 days
Architecture advisers
Cloud app installation and maintenance
Performance monitoring and response
SoftLayer CloudLayer

The world is a big place; it can be difficult to provide a satisfactory experience from all of its corners. If you truly want to have the largest reach globally, then SoftLayer's cloud hosting solution might be the one for you. With the help of IBM, SoftLayer has expanded their already impressive network by 15 data centers and 13 new points of presence in 2014, meaning that you'll be getting supreme performance worldwide per dollar on a seamless global network.
Replicate data between all data centers with exceptional transfer speeds, keep location-sensitive workloads closer to end users or bring your backups closer to home. Furthermore, SoftLayer plans to expand their CloudLayer data center operations to Africa and the Middle East in 2015.
Features:
Standardized pod design
Port speeds up to 10 GB/s
Unmetered bandwidth
Free server-to-server cross connects
Automated IP routing and management

If you've still got your head in the clouds, head on over to our cloud hosting software page to find more articles, profiles and reviews on the best that cloud hosting has to offer.
[Image courtesy of Giuseppe Milo]