IaaS, PaaS and SaaS: What's the Difference?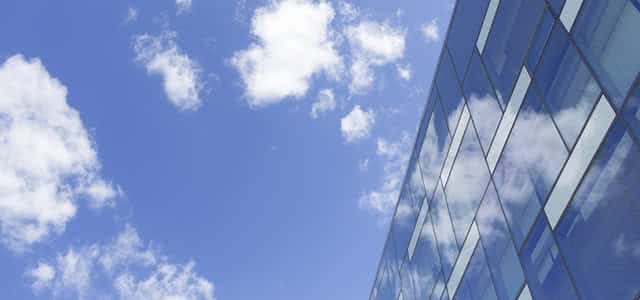 If you're reading this, you've most likely come across at least one of the tech acronyms IaaS, PaaS and SaaS and thought What does that mean? But don't worry, because everybody who jumps into the world of software and computing has had the same thought.
In a nutshell, each of these acronyms represent a type of software application delivery for your business solutions. Choosing which type of service is best for your company depends on many factors such as the size of your business, your business model and what service or product your business delivers to its customers. With that in mind, let's familiarize ourselves with these acronyms, starting with Software-as-a-Service.

Software-as-a-Service (SaaS)
SaaS, or Software-as-a-Service, is currently the most popular and rising software delivery service in the tech industry, with cloud hosting included under its belt. Essentially, SaaS offers the full benefits of software without the hassle of installation or setup, as the service is fully hosted online or in a virtual cloud. All you have to do is sign up or purchase the service and you can access it any time on the internet or through a mobile app (if the vendor has one). With cloud hosting, you have access to services like Google Apps and Dropbox that offer large amounts of digital space for free, as well as provide cloud security so that your information is protected.
Another thing that's practical about SaaS platforms is that IT and customer service support are mostly, if not completely, provided by the vendor. This capability comes in handy if there is an issue opening the app or your customers are having technical difficulties. Although SaaS is very practical for most businesses, it may not be the best fit if regulations prohibit you from hosting data externally, if fast processing of data is prohibited or if your applications exist on an on-premise platform already. Some examples of SaaS platforms include Microsoft Office 365, Google Apps, Salesforce, Cisco WebEx and Workday.
Next, we'll be taking a look at PaaS platforms, which focus more on application development projects.

Platform-as-a-Service (PaaS)
Platform-as-a-Service, also known as "middleware," refers to a platform that provides the operating system for you much like a SaaS solution, but allows for your developers to manage the application (instead of the vendor managing it for you). The PaaS platform is able to manage your servers, networking, storage, OSs and the software itself, while your developers run the application. This setup allows you to build customized applications around a tool provided by the vendor.
PaaS is practical for growing businesses, because you can easily scale as your company grows. A PaaS solution would not be the best fit if a proprietary language restricts moving to another provider, if the language affects the developmental process or if you need your applications to be portable when hosted. Examples of PaaS software platforms include Google App Engine, Microsoft Windows Azure, Force.com and Apprenda.

Infrastructure-as-a-Service (IaaS)
Infrastructure-as-a-Service, or IaaS, is the last of the three categories, but certainly not the worst. Just as the name suggests, an IaaS solution works as an outsourced, on-demand cloud infrastructure that is equipped with servers, networks and storage so you don't have to buy those resources yourself. This makes sense for businesses who don't have the funds to buy the hardware themselves yet plan on scaling hardware quickly, as you can easily add more resources online to fit your growing business. IaaS is also ideal if your business mainly distributes resources and requires having multiple users on a single piece of hardware.
Since IaaS works on the cloud, you have access to your own infrastructure with the added benefits of conducting business on your own private network and cloud (unless you want to use a public network that shares resources over the internet). However, there are scenarios in which an IaaS would not be as beneficial when compared to the previous two platform types. For instance, IaaS platforms are outsourced, so businesses that must comply with regulatory or legislative laws regarding the offshoring of data storage may not be the ideal user. Some examples of IaaS platforms include Rackspace, Google Compute Engine and Amazon Web Services.

The Last Word
Each type of software delivery service is great in its own regard. As previously mentioned, a SaaS platform provides everything over the internet using the cloud — a great option if you seek an application that can run through the internet or a mobile app and enables your business to interact with the online world often. SaaS works well for email marketing, collaboration and healthcare-related software solutions.
PaaS solutions give your developers the freedom to self-manage your applications rather than relying on the vendor for app maintenance. PaaS works well with developers working on a big project or with development projects in general.
Lastly, an IaaS solution works as an outsourced cloud service that can be public or private. An IaaS solution works best with companies who don't have the capital to buy hardware yet seek easy scalability and expect fast demand growth.
Looking for more information? Head on over to our Cloud Hosting Research Center to find more articles, profiles and reviews on the best that cloud hosting has to offer.
[Image courtesy of Gratisography.]