Must-Have Features of Cloud Deployments In 2015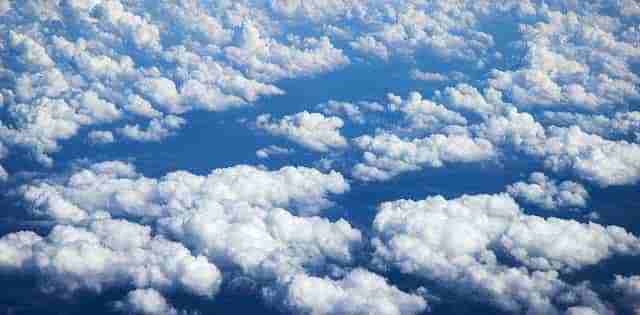 The days of traditional data centers are numbered, according to a Data Center Knowledge article reporting on research from IDC. By 2017, IDC predicts a peak of 8.6 million data centers worldwide, followed by a steady decline as businesses turn to cloud hosting and other outsourced alternatives.
Richard Villars, IDC Vice President of Data Center and Cloud Research, says that while on-premise stacks will be used to manage existing resources, companies will "turn to dedicated and shared cloud offerings in service provider data centers for new services." But what's critical in this new environment, and what's just nice to have? Here are four critical features of cloud deployments you need in 2015.

1. Utility-Based Clouds

As noted by a recent article from The Guardian, cloud computing has now made the jump from "product" to "utility," and is therefore governed by Marshall's Economies of Scale. Just as it makes more sense to distribute electricity from a central hub, rather than having each home own the means of electric production and storage, so too is cloud computing transitioning from a model of individual ownership to one of collective use.
For enterprises, the rise of this feature means a shift in perspective; getting ahead isn't about building the biggest data center or paying the lowest cost per hour. Instead, businesses must seek out cloud service providers that deliver accessibility, portability and simplicity — just as electricity from any provider can light your home, cloud services should offer the same utility regardless of origin. Here, the ideal solution focuses on function over form: look for long-term stability, not short-term hype.

2. Unified Communications

Another critical cloud feature comes from unified communications (UC). This is the natural evolution of voice over IP (VoIP) and video conferencing technologies, and replaces the traditional, phone-based PBX systems still used by many companies. By leveraging cloud-based communication services, it's possible for businesses to extend their global reach and keep track of all incoming and outgoing media.
A recent Tech Day article points to several trends in the UC industry worth watching. For example, the growing use of employee-owned devices used as mobile communications platforms and the development of NFC-based technologies allow conferences to happen anywhere, any time. When it comes to the emerging UC market, regulation tops the best practices list. Ease of implementation and use mean it becomes possible for companies to quickly lose track of lines added or permissions granted; solid regulation solves this accidental sprawl.

3. Professional Cloud Consultants

While cloud-hosting companies now offer a wealth of services, plans and pricing, there's one thing they can't provide: in-house expertise. Many are staffed by highly qualified technology professionals, but you'll never maximize the impact of cloud deployments without local talent.
According to The Register, demand for cloud computing skills has grown by 20 percent over the last year, and professionals with cloud certifications are earning top dollar. Ultimately, you need cloud expertise to turn resources into revenue, so you have two choices: hire or help. If you're hiring, do your homework and thoroughly vet every candidate — the word "cloud" on a resume doesn't guarantee expertise. If you're helping local staff get on board with cloud, be willing to budget for training and lay down clear expectations once they're up to speed.

4. Cloud Data Backup and Recovery

In 2011, the federal government laid down a cloud-first mandate, but as a November 6 article from GCN reports, only 10 percent of agencies asked said they had migrated more than half of their IT portfolios to the cloud. The cause of this slow pace? Risk — agencies aren't comfortable moving their data to off-site facilities for fear of loss, theft or damage.
The same holds true for private industry. Even as adoption soars, many companies are reluctant to shift mission-critical data to the cloud. Managing risk has become a critical component in future-proofing cloud use, and it all starts with disaster proofing. Your best bet? Look for a provider that offers both hot site backups and cloud-based disaster recovery options, allowing work to continue even if local servers experience total failure.
As cloud hosting supplants the traditional data center model, companies should be on the hunt for new feature sets to maximize ROI. In 2015, look for utility-based services, the increased use of unified communication tools and cloud-certified professionals along with cloud-based disaster recovery services.

To learn about some of the leading vendors available to fulfill your cloud hosting needs, browse our post on the top 4 cloud hosting platforms.
[Photo courtesy of Flickr user Joel Tonyan.]