7 Must-Have Features for a Nonprofit Donor Management Solution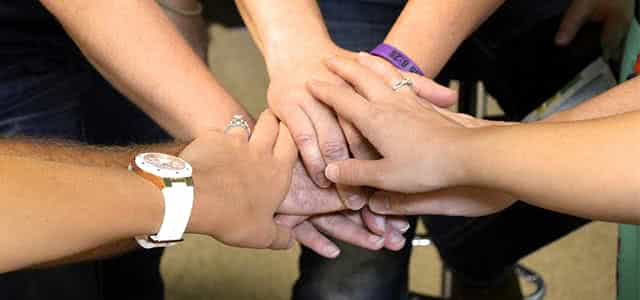 To effectively reach its goals, a nonprofit organization must successfully target, connect and nurture relationships with donors, volunteers, vendors and community members. Having to strategize, execute and track these activities is no small feat, especially if the tasks are being managed within different applications — or worse, on paper.
Nonprofits benefit greatly from the implementation of donor management (fundraising) software. Today's solutions are mostly cloud-based, allowing users to access critical information from the office, home or even on the train using mobile applications. When shopping for a donor management platform, be sure that only comprehensive, intuitive and powerful solutions make it to your shortlist. No team member in an organization, especially a nonprofit, has time to manage clunky, outdated or lackluster software. Donor management software has become popular among industry professionals and has been implemented by big names such as the Human Rights Campaign, Habitat for Humanity and the National Wildlife Federation.
The following seven features are must-haves when it comes to making a shortlist for nonprofit donor management software:
7. Reporting

Reporting is an integral component for organizations, as the functionality is essentially the foundation for presentations, marketing, fundraising and annual planning strategies. Tools with robust reporting allow managers and teams to capture and act on recorded data. Whether you're analyzing the success of your last campaign or looking over last year's financials to strategize for the year to come, a report of some sort is necessary.
6. Mobile Access

With high-speed LTE, the ability to work from home and a world that's more connected than ever, the business structure of yesteryear is rapidly evolving into the modern workplace. Mobile access to software tools grants users access to key information necessary to perform essential job duties. In donor management software specifically, users can manage email marketing campaigns, track funding and donor information, collaborate with other team members and even check on the status of next week's benefit.
5. Donor and Volunteer Management

Whether volunteer, donor or leader, nonprofits need people. Much like a CRM, donor and volunteer management tools allow organizers to track positions, locations and talents of volunteers, in addition to contact information, notes, histories and action items pertaining to donors. For the oversight of volunteers, having this information readily available aids in scheduling shifts, events and capabilities — such as knowing which team member knocked the last email marketing campaign out of the park.
4. Event Management

Nonprofit organizations rely heavily on its community, whether in proximity or built virtually on the web. Many nonprofits host benefits or gatherings and often feature a keynote speaker, performer or other form of entertainment, in addition to some type of food and beverage option. Maintaining a budget, planning a full-scale event and tracking vendors, volunteers and guests is stressful for even the most experienced of event organizers. With the help of an event management module within a donor management solution, the organizers can keep a watchful eye on all aspects of the event in a centralized and easy-to-navigate dashboard, allowing the main focus to be the outreach to the community members and donors.
3. Email Marketing

Every morning, people wake up to an email inbox that's littered with marketing messages, all competing for immediate attention. For a nonprofit, getting the message out to the world is imperative — and easily attainable through email marketing. That being said, the campaign has to be solid. Today's donor management platforms allow users to configure beautifully crafted and customizable emails that often also offer smart scheduling or other tools that assist in finding the optimal time or message to reach the target audience.
2. Multi-Channel Fundraising

As we've determined thus far, community outreach is a way of life for nonprofit organizations. Radio commercials, events and word of mouth are no longer enough to sustain an organization of any size. Along with traditional means, organizations are sprinting to other platforms from which to shout their message, including social media, email campaigns and even in-app advertisements. By spreading the awareness of a cause across the physical and digital realm, you're also allowing the audience to engage with and learn about the organization, which in turn creates a larger pool of donors and 'brand ambassadors.'
1. Donation Tracking and Processing

When it comes down to it, the root of any nonprofit organization is fundraising. Donations are what make the nonprofit world go round — which is why donation tracking and processing is our number one feature of donor management software. Select platforms offer donors the ability to toggle between a one-time or recurring donations; this is beneficial to those organizations that collect monthly donations from individuals. Most solutions accept credit card transactions and some also track check and cash donations as well. What's more, donor management platforms may also offer integration to major accounting tools such as QuickBooks — making it easier than ever to manage and control the organization's finances.
Other Features to Keep in Mind
Beyond these seven lie a wealth of other important features to consider when implementing a donor management solution. Keep an eye out for platforms that easily integrate with tools that the organization already has in place. Additionally, keep in mind the amount of users you'll require have access to the tool and how certain options may affect your budget. Lastly, seek a solution that fits your organization's model — if your purpose is on the quirkier side, you may need a solution that's heavily customizable in its dashboards and fields.

Photo courtesy of Sheriyates.