Top Nonprofit Software: The 5 Flavors of Not-for-profit Donor Management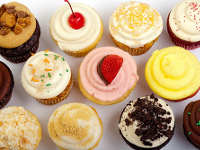 Welcome to Business-Software.com's Nonprofit Week special! Connect with us on Twitter or Facebook to continue the conversation and receive updates on other exclusive Business-Software.com series and events.
No two nonprofit organizations are alike. They come in an assortment of flavors: charities, social welfare organizations, trade associations, recreational clubs, fraternal societies, employee beneficiary associations, mutual reserve funds and veterans organizations. In the world of nonprofit software, finding winners isn't always clear-cut.
Last August Business-Software.com spotlighted the top five donor management solutions, which includes noteworthy recommendations such as Blackbaud and DonorPro. Yet like nonprofit organizations come in all shapes and sizes, so do constituent relationship management (CRM) solutions. Depending on their scale or their assortment of features, donor management may or may not fit an organization. Recommendations are not as easy as other business software solutions like subscription billing or inventory management. There is no must-have feature — only what your organization needs for its individual success.
In this post, we feature five different nonprofit donor management solutions and how they benefit their own breed of organization.
DonorSnap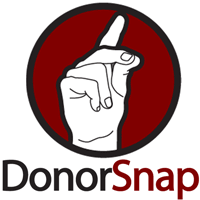 Who it's for: For the small charity. This solution is great for organizations who want an easy-to-learn and efficient end-to-end fundraising solution. It works with organizations that have many part-timers or a constantly changing environment.
What it stands for: DonorSnap originally came into being when a nonprofit in Milwaukee, Wisconsin could not find the right donor management solution for its organization. Spreadsheets were too limited, yet in-house programs were too complex for a part-time staff. The solution needed to be minimalistic yet multi-functional. Soon thereafter, a team assembled and created what is today DonorSnap.
What it does: DonorSnap is a donor management solution built from the perspective of the practical nonprofit. The developer recently added custom email statements, recurring donations scheduling, web event registration and online donation collection. This is in addition to its unlimited user access, free data conversion, email integration and online form creation. The solution includes forty-two features and counting, fitting a wide assortment of nonprofit needs.
Salsa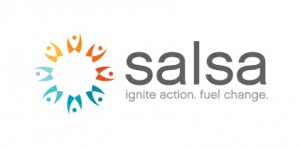 Who it's for: For the social activist. Salsa is great for nonprofit organizations who strive for impactful, people-oriented goals like social justice. Salsa benefits those who participate in hands-on outreach events and marketing.
What it stands for: Salsa's tagline says it all: ignite action, fuel change. Salsa's mission is to motivate action — from the nonprofit workers down to the single donor. Salsa believes that a donor is made through an initial motivator: empowerment. And that donor becomes a recurring donor once he feels the impact of his donation.
What it does: In order to maintain a strong donor relationship, Salsa divides its features into four integrated categories: fundraising, advocating, communicating and organizing. These categories include features such as customizable donation forms, email integration, donor analytics, social integration, marketing automation, donor history and donor event attendance. Salsa's client service also helps transfer data from previous donor tracking systems, even if the data is scattered across multiple tools. Salsa services also include help with web page customization or reporting. Training includes a weekly online course, certification courses and best practices webinars.
Bloomerang

Who it's for: For the analyst. Bloomerang is strongest in its analytic tools. Best for those who are interested in retention and perception rankings, this solution will let you know how your donors feel about you — the good and the bad — to help your organization optimize its image.
What it stands for: Bloomerang is a nonprofit donor management solution optimized with research. The founding team honed a balance of talents: a Ph.D. in fundraising expertise, a communications expert and a technical wizard. Using relationship-building research and technology, Bloomerang focuses on and always evaluates the elements that bring the greatest donor response.
What it does: Bloomerang is constantly tracking how your donors feel about your brand. With this solution, organizations can evaluate customer engagement and rank their response on a scale from "cold" to "on fire". The donor CRM reviews retention rates and formulates suggestions for improvement. Each donor's history is tracked and graphically represented on a visually appealing timeline. In addition, Bloomerang can generate immediate drill-down reports segmented for marketing, fundraising and annual planning, so you always know your exact fundraising progress and can always plan for growth.
StratusLIVE

Who it's for: For the national enterprise. StatusLIVE meets the needs of large organizations. The robust fundraising platform can streamline all donation processes for thousands of constituents.
What it stands for: StratusLIVE is a nonprofit donor management suite for enterprise-level organizations that claims to know the key to a successful organization. Its clients include well-known charities and organizations like the National Wildlife Federation and the YMCA. StatusLIVE streamlines the entire donor management process, giving donors the ability to self-service and run a large organization.
What it does: The solution handles campaign marketing, financial transactions, analytics and social media integration. Its donor tracking includes details like demographics, households and  wealth screenings. In addition, StatusLIVE's smart system determines motivational interests, psychographs, donation levels and roles as the nonprofit continues to engage with donors. The solution includes Microsoft Outlook integration as well as mobile capabilities. Constituents are able to provide self-service and view their own giving history and recognition levels.
Abila Millennium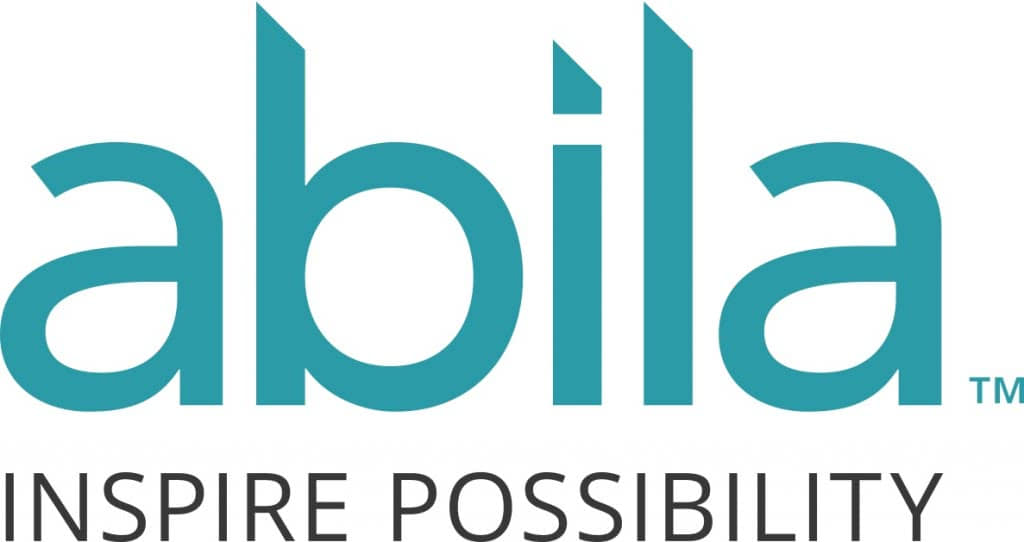 Who it's for: For the planner.  This solution is great for detail-oriented, large organizations that need to handle a lot of constituents. Abila is an enterprise-level solution designed to manage and understand various niche groups within the organization as well as all the donors as a whole.
What it stands for: Abila Millennium is a powerful and scalable end-to-end donor management solution that allows you to be as involved with your constituents as possible. The solution is all about streamlining the data-tracking process and making sure users get instant insight into donors, key relationships and trends. Abila Millennium's goal is for you to know your donors and as a result create successful fundraising campaigns.
What it does: Abila allows you to easily access, view and maintain detailed information about each constituent, foundation, corporation or donor segment and then build informed and targeted fundraising campaigns. The relationship builder allows you to identify key relationships, track trends and create custom strategies within your donor pool.  Large organizations may struggle defining themselves by a single-lined mission statement, but large organizations can become complex, attracting donors from all walks of life with different needs. Abila Millennium acknowledges this and allows you to create targeted campaigns and events so that you know you're appealing to the right people at all times.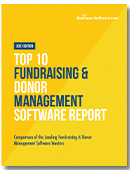 Want more on Nonprofit Software? Visit the blog posts from Nonprofit Week to find Q&As, top solutions, best practices and more. To learn about the best nonprofit management software in the industry, including pricing and feature comparisons, visit our Top 15 Donor Management Software report.