Software News Today: This Week's $50M FinancialForce Deal and Beyond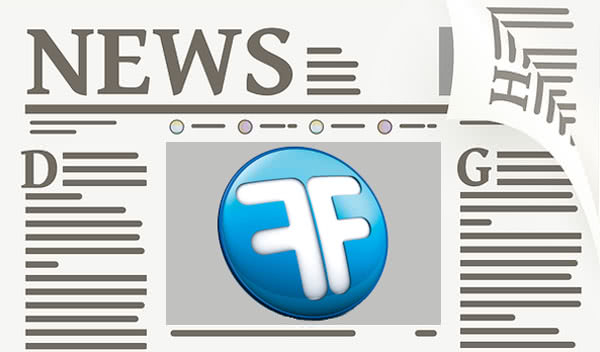 Can you believe we're already midway through Q2? Time flies when you're in the heart of Silicon Valley, where startups are born, funded and pushed public before lunch. To help you stay updated on industry news, we've rounded up some of this week's top stories.
FinancialForce.com Scores Major Funding to Break into New ERP Space
This week, FinancialForce.com announced that they had secured a 50-million-dollar investment from Advent International. Financialforce.com is backed by Salesforce.com (the product is built on the Salesforce 1 Platform) and UNIT4. According to TechCrunch, this funding is part of a broader investment in UNIT4.
Industry insiders have been whispering about FinancialForce's potential claim to the mid-market ERP space for a few months, following a few key acquisitions and tweaked branding. This mid-market gap is troublesome for the vast number of companies who seek an ERP solution that's somewhere in between the lineup of software currently offered.
Of course, FinancialForce isn't the only company who sees the potential in developing a mid-market ERP. Other companies are similarly poised to break into the market and lay claim. For a more in-depth look, check out this Forbes article: FinancialForce Picks Up $50M to Extend its Mid Market ERP Footprint.
For more on what happened in ERP this week, check out these blog posts:
CRM Industry Flocks to SugarCon in San Francisco, California
SugarCon 2014 drew more than 1,000 attendees for over 45 sessions, panels and breakouts surrounding CRM and the compelling intersection of innovation and technology. An extension of SugarCRM, a CRM software provider that helps businesses leverage the power of the individual, SugarCon drew a number of CRM experts and futurists together. Author and customer loyalty expert Shep Hyken was featured as the convention's keynote speaker.
For more on the world of CRM, we recommend these useful articles:
CompareHRSoftware.com Launches 2014 Buyer's Guide
In the past decade, HR software has fractured and transformed into a variety of overlapping solutions. Navigating the world of human resources is no longer a simple task; now, it's all about discovering whether your company will benefit most from HCM software or a talent management suite, or maybe even a learning management solution. To help guide business owners through these tough decisions, CompareHRSoftware.com recently published a nifty 2014 HR Buyer's Guide that contains a thorough explanation of the many flavors of HR, information on how to pitch the benefits to your boss, plus a buyer's worksheet.
Looking for More Business Software News?
We found these articles informative and intriguing:

Want to access more information on top industry trends and news? Browse our complete collection of software news by visiting the News & Trends section of the Business-Software.com blog.