Free Social Media Management Software for SMBs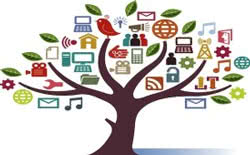 Social networking is a big part of marketing your business, but not every business has the resources to invest in social media monitoring software. That's why we've compiled this list of free social media management software for small business owners. When we talk about free social media management software, I mean platforms that allow you to automate tweets and posts to your social networks. Not all of these solutions are social media monitoring platforms, which also include analytics, reporting, and insights into your follower engagement. For that sort of thing, you generally need to pay for it. Now, on to our  list of free social media management software!

I'm a big fan of HootSuite's free version. You can multiple feeds and social networks, manage them all from one dashboard, schedule tweets and posts to go out whenever you want, and it even shortens links for you. The best part about HootSuite is that you can add different streams to each social network view; so not only can you see the tweets/posts that you sent out, but you can also view your main feed, scheduled tweets/post, interactions, etc. all in one view. It's a great top-down view of your social networks, and it's surprisingly full-featured for a free social media management platform.

This is a great tool because not only do they have a free plan, but the free plan also includes some analytics! Very few platforms do that, so MarketMeSuite is definitely something that you should check out. It's a surprisingly comprehensive social media marketing tool that allows you to link your social accounts in one place so that you can post to all your feeds at once, collaborate with team members in your social media strategy, and also see what your influence online is like through Klout scores and PeerIndex rankings. Their free plan includes 3 social profiles, 7 days of analytics, 2 messages per day, and unlimited team members in addition to all their features.

Tweetdeck is actually owned by Twitter, and it's not really considered the greatest platform for managing your Twitter and Facebook profiles, but it did undergo a massive design overhaul that was released a couple days ago. Personally, I think that it's a huge improvement over what it used to be, but there were issues with mentions and replies showing up in the wrong order when it was first released. Even though it's buggy, it does allow you to add unlimited social networks and manage them all from one screen, as well as schedule tweets/posts.

This is a great solution for managing your Twitter account, but you have to pay if you want to manage Facebook and/or LinkedIn. Still, given that you can schedule tweets, track keywords, add as many Twitter accounts as you want, and track your clicks through their link shortening tool, it's a pretty good option for a free social media management platform. They also offer extended Twitter profiles, which allows you to create a longer profile for your Twitter account since the space allotted is kind of limited.

Crowdbooster is another platform that actually gives you some data and insight into your engagement and influence with your followers. In addition to allowing you to monitor both your Twitter and Facebook accounts, Crowdbooster also gives you metrics on audience growth and engagement, weekly account summaries sent straight to your inbox, and they even throw in email support for free. They can only track your data from the day you sign up, though, so don't expect to be able to go back in time and see what your metrics were like before you signed up. This is generally the case with most solutions anyway, so it's not that big of a drawback.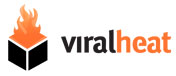 In addition to the usual social media posting and management tools like URL shortening, scheduling, and publishing, Viralheat brings a little extra functionality by allowing you to monitor all mentions of your company across your social networks. On the free plan, you can link 7 different social profiles to Viralheat and track 5,000 mentions, which is a great tool for seeing how your message is getting across to your followers. They also provide Twitter and Facebook analytics, but it's a little unclear from their site whether this is included in their free plan or not.

This one isn't a great free solution, but it is free, so it's hard to complain. Buffer allows you to write a bunch of tweets, Facebook posts, or LinkedIn posts and "buffer" them so that they don't all go out at the same time. You can schedule them somewhat by choosing what times you want tweets/posts to go out, but it's only for the same day; you can't schedule stuff to go out tomorrow or a couple days from now. Also, you're limited to 10 posts per day, which is kind of a lot anyway, so it's not a big deal, but I'm categorically opposed to being restricted in my ability to post to social networks as often as I want to. Also also, you only get one feed that you can post to, so choose wisely!
Free Social Media Management Software is Not the End All and Be All
Of course, if you want analytics and reporting tools, then free social media management software isn't the way to go. Although some of these solution do offer some analytics insights, they probably won't be great long-term solutions for you if you really want to be able to utilize that data to better drive your social media marketing efforts. Do you know of any other free social media management solutions that we missed? What's your favorite platform to use?
Looking for more information on the best social media tools? Browse our social media tools resource page for blog posts, product reviews and exclusive content. Or, download one of our free Top Social Tools reports to compare the leading social tools by pricing and key features.