5 Hotel Management Software Solutions to Boost Customer Service in 2015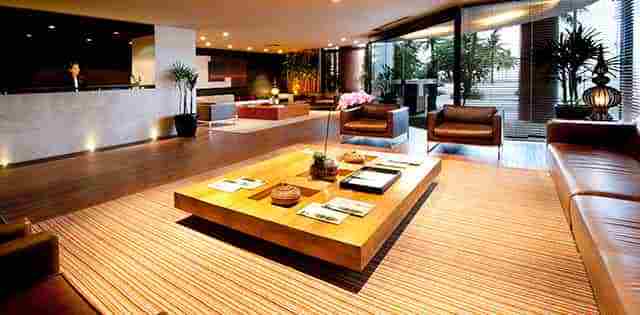 Have you ever walked into a hotel and been blown away by the customer service? That magical person behind the front desk just seemed to know everything about your stay and had a solution to every problem you encountered. There's a chance that person could simply be made of magic, or they could have outstanding hotel management software working for them. This aspect of hotel stays is often overlooked — and for good reason. Good software, much like great customer service, is best when invisible.
With that being said, how do you pick the right provider so you aren't the hotel left in the dust? While a good software solution makes your daily job activities easier, a bad one not only slows you down, but slows down your revenue stream as well. With so many variables in the day-to-day life of running a hotel, you do not want to be held back any further due to an incapable software system. Here we'll take a look at five hotel management software companies that do a fantastic job for companies of all sizes and needs. Let's take a look.
1. Hotelogix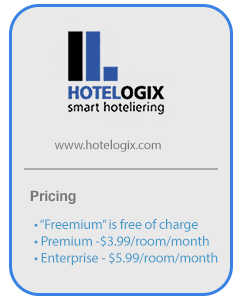 Key Features:
SaaS
Reservation management
Billing and accounting
Draw own reservation chart
Who They Work With:
Erbil Oscar Premium Hotel in Iraq
Regency Grand Suites Philippines
Hotelogix is an easy-to-use hotel management software that allows you to handle multiple tasks at once. Its easy drag-and-drop feature lets you manage reservations and room changes. The software scans for the best available room when a reservation is being made, taking into account price, size and necessities. It also has a right-click option that allows users to manage workflows like payments, room changes, room upgrades, room service orders and more.
2. eZee Frontdesk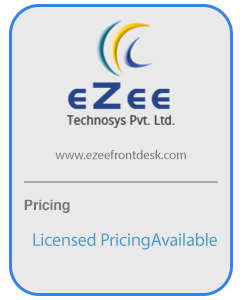 Key Features:
Online booking
On-premise deployment
Housekeeping and maintenance
Billing and accounting
Who They Work With:
Claremont Group of Hotels
Hotel de Leon
Hotel Seabird International
eZee Frontdesk is an on-premise solution that lets you accommodate the needs of various properties from motels, resorts, apartments, condos and everything in between. Their software is used in 140 countries around the globe, and the wide array of modules they offer covers everything a property manager will need. From front office activities (guest check in/out, room assignments and point of sale) to back office activities (sales, accounting, ledgers and billing), eZee provides a wide array of features that allow you to manage the relationship and experience of your customers.
3. GraceSoft Easy Innkeeping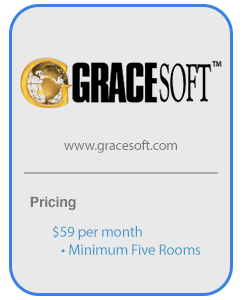 Key Features:
SaaS
Guest management
Online booking
Credit card processing
Billing
Who they Work With:
Whitestone Inn
Graham-Carroll House
Easy Innkeeping from GraceSoft is designed for medium-sized inns, cabins, cottages or bed and breakfasts. The single-screen entry system allows for quick registration by providing guest info, dates, payments and room information right when guests arrive. The interface also allows users to block out certain dates and assign discounted rates to certain days, weekends or extended periods. It offers a separate sales and marketing module that helps you keep track of revenue, campaigns and the overall well-being of your property.
Their Global Distribution System is what sets GraceSoft apart from the rest of small business providers, which assists with selling rooms through popular online travel sites and travel agents. The system helps to fill rooms during busy or high-volume seasons by processing credit cards online and automatically setting the reserved dates for guests on the booking module.
4. innRoad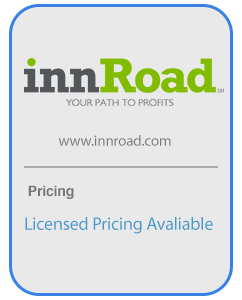 Key Features:
SaaS
Reporting
Data security
Multi-location management
Who They Work With:
SolVen Hospitality
Chelsea Pines Inn
Enclave Inn
innRoad is your all-in-one property management software for hotels or properties of any size. It handles all of the front desk tasks you would expect like check in/out, room assignment, reservations and billing for guests. Much like a lot of the other software platforms, it has an accounting capability that reports on general ledgers and account balances. Their online booking engine gives guests a unique and user-friendly platform with which to view and reserve rooms. innRoad also offers a global distribution network that generates bookings from around the globe and works seamlessly with the revenue manager feature to scan competitors and keep up with local rates.
5. Frontdesk Anywhere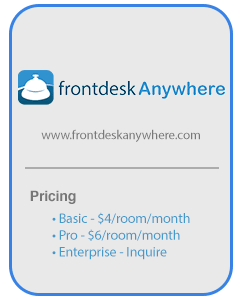 Key Features:
SaaS
POS tools
Reservation/guest management
Online booking
Who They Work With:
HotelCloud
InnLink
TripAdvisor
Frontdesk Anywhere's integrated online booking feature streamlines any booking made online via their numerous booking agencies, and can be accessed in the system instantly. The company offers point-of-sale charging systems that allow you to charge the guest, their room or directly to the company any time an additional item is purchased during their stay.
Frontdesk's online distribution helps to boost revenue in multiple ways. For example, it works with booking companies to increase occupancy and implement online marketing strategies to help attain guests. It creates this marketing strategy by offering metrics like past reservations, competitor rates, weather and local events, all to help accumulate revenue.
Thinking it's about time to update your Hotel Management Software? Check out the full list of side-by-side comparisons of the industry leaders by downloading our FREE Top 10 Hospitality Management Software Report today!
[Photo Courtesy of Flickr user PortoBay Hotels & Resorts]