Features to Look for in Hotel Management Software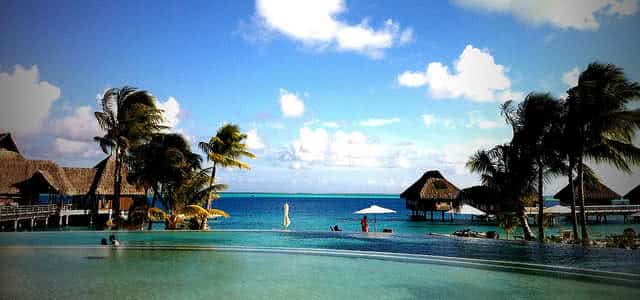 Whether on the beach, at the countryside or in the city, customers want to have a positive and memorable experience when staying at a hotel or resort. In addition to satisfying customers, hotel managers have a lot of work on their plate overseeing all of the operations, employees and maintenance of the business. Hotel managers want to be able to book and manage all of their rooms while also leaving a good impression on their customers — from when they arrive to when they check out.
This may pose a challenge to hotel managers who are constantly on the go, as they cannot manage all hotel details or all of their hotel locations in person. Thankfully, there are plenty of hotel management solutions to help them gain control over all venues, in one location, without the hassle of manually performing mundane tasks.

What Exactly Is Hotel Management Software?
A hotel management solution is a software platform that helps hotel managers and owners control every aspect of their hotel operations, from housekeeping to billing. It's crucial in this day and age to be able to have your repetitive tasks completed for you, leaving you with more time for other important tasks.
To help you figure out what really matters in hotel management software, we compiled a list of the key features to look for when searching for a vendor.

1. Online Booking & Reservation Management

The convenience of being able to oversee all booking and reservation processes is a definite time-saver. Even more convenient is the ability to do so on any mobile device. Booking software is a feature that can help you manage room types, track room cleaning schedules and monitor the maintenance of your units. A reservation management feature can handle all online channel portals such as Booking.com or Expedia for you, as well as allowing you to add extra accommodations for your guests like ordering additional beds, breakfast deals and other packages before check-in.

2. Housekeeping & Maintenance

Housekeeping and maintenance need to be organized and efficient for any hotel business to succeed. With this feature, you can assign tasks to your workforce based on specific floors or types of rooms, and they can check off the status of each room once finished. For maintenance, hotel software platforms should have a task list and messaging system to allow for management to easily communicate the status of a special request, repair activity or assignment.

3. Reporting

Reporting systems provide a large number of both standard and special reports at your convenience. A hotel management solution should come with standard reports like daily/monthly booking activity summaries and stay activity reports, as well as specific types of reports like property forecasting and agent activity reports. In addition, some platforms offer in-depth analysis into various factors like web presence, web traffic, email ad campaigns and revenue analysis.

4. Accounting & Billing

Managing your costs and expenses on the go is a popular feature found in many different types of software platforms. However, not all hotel management software platforms offer billing and accounting features. This is a make-or-break feature, mostly because having to manually track all of your business expenses, cash flow and finances can be a pain. Accounting and billing tools will handle all of your money-related tasks such as auditing, payroll, financial statements, balance sheets and cash management. This feature, combined with a reporting and analytics feature, can generate statistics on which hotel locations are profiting more than others, determine whether to shift resources to one location for improvement and even decide what to invest in next.

Summary
If you consider these four features when looking for hotel management software, you'll feel good knowing you can make a smart decision on a solution that automates these mundane tasks for you. Booking and reservation systems take the hassle out of individually managing the hotel booking sites that you use as well as keep your hotel system organized. A housekeeping and maintenance feature can also help you track hotel activities, allowing you to assign tasks and jobs to select workers on specific floors.
Reporting and analytic features are really important if you want your hotel business to grow and be successful, since those tools identify weaknesses and show statistics on components of your operations that may or may not be performing well. Lastly, an accounting and billing feature is valuable to help you track and control what your money is coming from and going to.
To get more information, check out our Top 10 Hospitality Management Report for a more comprehensive overview of leading hotel and hospitality management systems.
[Photo courtesy of Flickr user James Adamson.]