Mobile Business App: Google Drive Review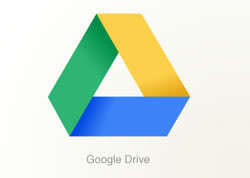 With Google Drive, Google has entered the cloud storage market, competing with established players like Dropbox and Box.net. Launched at the end of April this year, Google Drive lets you upload and access your files from anywhere—everything from documents to PDFs to videos, photos and more. Google Drive is built to integrate with other Google apps like Google Docs, Gmail, and Google+, creating a seamless experience across all Google applications.
Google Drive is free for 5GB of memory. 25GB of memory can be purchased for $2.49 per month with additional memory available at progressively higher pricing tiers. In addition to being available on both the iPhone and iPad, Google Drive is available on both PCs and Macs, Android devices and Chrome OS.
Google Drive Review: Getting Started
Launched in late June 2012, the Google Drive app for iOS is available to download for free from the App Store. The Google Drive app is quick to install and using it is as easy as signing into your Google account. Once you sign in, all your files in Google Drive are available in the app to view, and you can also share files with other collaborators, just as you would be able to do with Google Drive on your desktop.
Google Drive Review: The Good
The Google Drive app has a clean, simple interface—similar to the one you would be using if you were accessing Google Drive from your desktop. And it's super easy to use. All you have to do is sign in and pick whichever doc you want to view with the touch of your finger.
You also have the ability to view any files and documents offline. To do so, tap the small arrow next to the name of a file, which opens up a details panel where you can slide the switch to "on" to make it available offline.
Google Drive Review: The Bad
Though you can view any document and file that you make available offline, that's about all you can do—view them. You can't edit any files or documents within the app, whether you're on- or offline; nor can you create any new files or documents. If you want to do that, you must open up Safari, log into your Google account all over again, open up Google Drive and find the file you want to edit. You have to go through the same process if you want to create a new file, too.
Bottom Line
The functionality of the iOS app for Google Drive is limited to opening files, viewing them, sharing them with others, and making them available offline—in other words, it's a simple document viewer. After using the app, I don't see a compelling reason for using the Google Drive app on the iPad. The primary utility of an app like this should be to view AND edit files on the go.
Honestly, the Google Drive iOS app feels a little unnecessary. I can get the same functionality—and even more—by using a mobile browser and logging into my Google account from there. Maybe in the future, Google will roll out more features that make the Google Drive iOS app a more exciting and useful tool to use on the go. As it is now, I'll stick with using Google Drive from a browser.
To learn more about cloud-based document management and enterprise content management solutions, visit the top content management report page.