Mobile Retail Applications Invite Customers to Spend More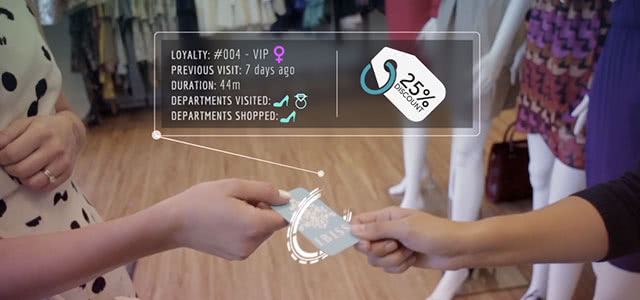 The smartphone is one of the hottest technologies to impact retailers in the past decade. Mapping technology and shopping apps now make it easy for consumers to locate what they want, when they want it, all by using their phones. Now mobile mapping technology is making its way inside the store, which presents interesting possibilities for retail marketing and retail management.
Technology tools like Meridian for iPhone and IndoorAtlas now make it possible to create interactive store maps that consumers can use for in-store navigation. These shoppers can also use their phones to find goods and services in larger shopping locations, like a shopping center or mall. Powerhouse retailers like Target and Walmart are already using in-store mapping to both assist shoppers and learn more about them.
Combining shopping and smartphone technology makes sense, especially when you consider the integral role that smartphones now play in the shopping process. Statistics gathered by ForeSee, Point Inside, AdMedia Partners and Cisco show that:
Of the shoppers surveyed, 70 percent used their mobile phones while in a retail store, 62 percent accessed the store's website while shopping and 37 percent looked at a competitor's website.
Retailer phone apps with "in-store mode" produce five times the consumer engagement.
48 percent of people would use a smartphone retail app both in-store and on the move.
Mobile Marketing Comes to Store Shelves
In-store mapping is the next step in retail evolution, and a new weapon in the retail management arsenal. For sales and marketing purposes, an interactive in-store map makes it easier for consumers to find what they are looking for, and can be a great platform for shoppers to find information on deals and promotions. Providing an in-store application means that fewer customers leave the store empty-handed. According to a survey by location software company aisle411, 20 percent of shoppers leave a store without completing their intended purchase. The same survey says that 73 percent of shoppers use their smartphone while shopping. Empowering shoppers to find what they want will increase both sales and consumer satisfaction.
In-store maps and applications enable businesses to connect with customers in new ways. For instance, say a shopper uses his smartphone application to locate vitamins. The application can detect this action and then immediately present a discount coupon on the shopper's phone, increasing the likelihood that this individual will make a purchase. Every smartphone is equipped with location technology, so the same applies when customers are walking the aisles; the mobile technology can offer specials or highlight relevant areas of the store as consumers walk by them.
Retail stores have observed a new phenomenon where shoppers inspect items—meaning they might try on clothes or examine home furnishings in person—in store, but eventually go home to make the purchase online. Some even make online purchases while inside the store using their smartphone. Smart retailers are finding new ways to integrate in-store and online shopping, and with mobile technology they can create new incentive programs, make sure the local retailer gets credit for online sales and find ways to track the source of both online and in-store purchases.
Every Shopper Is a Mystery Shopper
Emerging mobile retail applications not only promote sales and deeper customer engagement, but they also tell retailers a lot about consumers' shopping habits and what makes them want to buy. Smartphones make it easier to track consumer movement throughout the store. RetailNext, for example, has a real-time analytics tool that creates a heat map of store traffic. Early adopters of RetailNext say the technology is valuable for stocking strategies, remodeling stores, staffing optimization and measuring the impact of marketing campaigns.
Retail chains now can track the shopping habits of smartphone users both in the store and online. The result is similar to turning every shopper into a mystery shopper, gathering information about:
Time spent in the store
What displays resonate best
What products sell best
How strong the link is between in-store and online engagement

Integrating the data gathered from mobile shoppers will reveal how to save money on less profitable products and optimize store design. Plus, since mobile technology encourages two-way conversations, companies can easily enlist customers to engage in new ways. For example, retailers can encourage shoppers to use digital coupons on their phones, participate in mobile buyer loyalty programs or share their shopping insights with friends through social media. Smartphone engagement with shoppers builds brand loyalty at the same time as it promotes sales.
Want More on the Top Retail Management Software?
Mobile retail applications could change the nature of shopping itself, at last allowing retail companies to seamlessly blend online and in-store shopping experiences. Forward-thinking retailers are expanding their retail management strategies by going mobile. To find more information on retail management and ecommerce software solutions, zip on over to our Retail Management Research Center, where you'll find helpful blog posts and product reviews on the leading software for retailers.
[Image courtesy of Retailler.net]