Brightpearl - Online Business Management Software Aiming to Help SMBs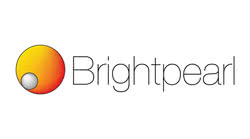 The small business software market is filled with standalone solutions that tend to do only one thing, whether it's accounting, email marketing, point-of-sale, etc. Some solutions bring a few of these things together, but rarely all of them at once. That's where Brightpearl's business management software comes in.
Brightpearl was founded in 2007 by Chris Tanner, who was frustrated by the limited functionality of most available software for SMBs. Rather than making do with solutions that were only complicating his business, Tanner decided to develop his own software. Five years later, Brightpearl is a complete system for retailers, wholesalers, service businesses, and everyone else in between. This solution covers all the essentials, such as accounting, point-of-sale, inventory management, CRM, and more; and it even includes marketing tools to improve your website traffic as well.
Another way in which Brightpearl makes running your business easier is that the software is completely web-based. No downloads, no updates, just log into your Brightpearl account through any web-enabled browser to see real-time data on your sales, inventory, purchasing, etc. The ease of use is increased by integrations with Google Apps, Magento, MailChimp, eBay, PayPal, and other web services that small businesses depend upon.
As far as company news goes, Brightpearl has had significant investments from Notion Capital and Eden Ventures over the years, and last year's $5 million investment went towards expanding Brightpearl's market further into the US, as well as work on key developments for the software. It's certainly paid off as Brightpearl increased its multi-channel retail support to include eBay and Magento in the past few months, as well as bringing in senior executive talent from Rackspace and Symantec.
In a recent press release, Brightpearl boasts that its retail customers saw a 35% increase in growth, while the US average was 4.6% according to census figures. Without the hard data, this figure doesn't mean a whole lot (especially if they're counting UK and Canadian customers in addition to US customers). However, their general goal of bringing together all these disparate business processes into one system geared specifically for small businesses is definitely something worth watching out for. There are so few all-encompassing solutions for SMBs, and Brightpearl is stepping right into that market with a solution that's affordable, simple, and easy to use.
Want more information on retail management software solutions? Browse the complete collection of retail and ecommerce software on the Business-Software research center page.