How Mobile Device Technology Is Changing the Way We Educate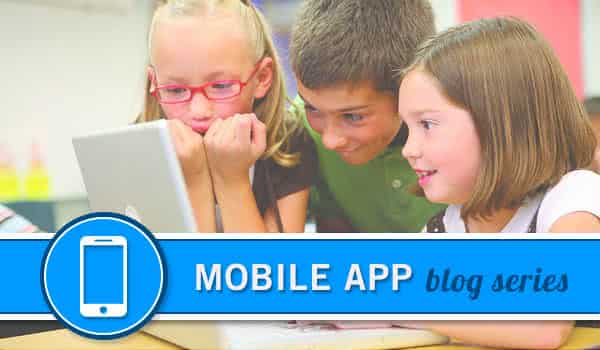 With mobile devices stealing the attention of adults and children alike, there is no reason for teachers not to utilize the technology as an educational platform. Until recently, a teacher might have handed out a sheet of paper with specific types of math problems on it that get progressively harder from top to bottom. Now, as we begin to see the shift from paper to digital technology, questions on an assignment can be tailored to an individual student's performance level.
There's no denying that mobile devices have led to less meaningful social interactions for some, but modern technology can also be a great thing. Mobile devices can assist and aid different people on so many different levels — and the classroom is one of the most dynamic areas to involve these tools. Here are a few apps that demonstrate how developers are revolutionizing mobile technology in education.

Traditional Learning Approaches
Reading comprehension and math skills have been, and will continue to be, taught to our world's youth. They are some of the most important skills that any person uses not only throughout their life, but on a day-to-day basis. In our growing world, there have been some great takes on how to approach this learning while using the ever-changing and globally accessible technology of today. In 2015, kids are more technologically capable than ever before, allowing teachers to utilize the technology to aid in their learning process. Here are a few companies that are offering this approach.
Raz-Kids (for Reading/Comprehension)

This tablet application gives teachers the ability to know more than ever about the individual reading levels of their students. Raz-Kids is compatible with all tablets (Kindle, iPad, etc.) and features over 400 titles spanning 27 reading levels for kids to progress through.
The tool captures and reports student reading activity to teachers, allowing them to monitor progress and design specific assignments depending on the individual. The stories attempt to engage students with quizzes, animations, sounds and recordings of their own reading voice. Students can even earn stars, which can be spent on accessories for their very own "Raz Rocket," providing incentive to progress through the reading levels and excel on the quizzes. Parents have access to the reports, as well as the app itself, so that they can monitor their child's reading level and provide 24-hour assistance and practice with them at home.
Math IXL (for Math Skills)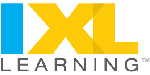 IXL Learning is a Silicon Valley-based company that offers a comprehensive set of educational tools for teachers. While they offer tools for English literature as well, their math software is the company's most popular tool. All topics and difficulty levels align with the state standard for wherever a particular class is located.
Unlike Raz Kids, students can access questions across every math level offered without moving through a specified progression; however, teachers are most likely to assign a set of questions and have students work through the assigned levels at a monitored pace. Like Raz Kids, there is also a reporting system that sends progress to parents and teachers in weekly or daily emails. These reports monitor how long students take to complete the assignment and how many questions were answered correctly or incorrectly, all the while highlighting the troublesome areas for individual students. As students move through each grade level, the questions can get tougher or lighten up depending on the recent performance of the student through that assignment.

Modern Approaches
Technology as we know it has no boundaries, and neither should learning. Some applications are taking learning out of the classroom and into the everyday lives of the next generation. These platforms are just a few of the applications that offer a revolutionary take on collaboration and learning all together. These modern approaches may help to cultivate a thirst for education.
OSMO

A relatively new company, OSMO started business in 2013 and is headquartered in Palo Alto, CA. A team of ex-Googlers created the company's unique learning device, a magnificent little red clip-on mirror that attaches to the top of an iPad covering the front-facing camera feature. Essentially, the mirror reflects the camera's view downward to whatever is in front of the iPad. It registers, in real life, what happens on the play area (or table, floor, chair, etc.) and allows for interaction with the iPad screen. While the gaming company currently offers four games — Tangram, Words, Newton and Masterpiece — Tangram and Words are most often used in the classroom. Here is a video that better explains the magic of this technology:



Tangram is a puzzle consisting of seven blocks that can be configured into numerous shapes and objects. The app and device work in real time with the students, allowing them to recognize when blocks are combined correctly or incorrectly. Tangram combines the physical use of blocks and the interactivity of a tablet, allowing for technology to aid in the elementary learning process.
Words is a game that presents a picture with a given amount of letter spaces. Kids must recognize the image and then throw the correct letter into the play area for the camera to pick up; correct letters earn you points, while incorrect letters deduct points.
Chef Koochooloo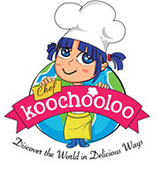 Chef Koochooloo is a Mountain View-based company founded in 2014. Founder Layla Sabourian has developed a curriculum full of math, science and geography lessons focusing on social responsibility and nutrition through culinary adventures. The company launched their efforts as an after-school program with chefs first offering a geographical and social-issue lesson about a specified region or country. With meal prep divided between "big chef" and students, the kids can safely assist in the cooking process, learning math and science along the way. All of these activities culminate in a tasty meal for the students to enjoy.
Chef Koochooloo has now also launched an iPad app prototype that guides parents on how to safely involve their kids in the kitchen while gamifying math, science and geography concepts during meal preparation. This allows students to take home the lessons learned and connect with their parents in the kitchen rather than just the dining room.
The app includes an interactive globe on the home screen that allows for child or parent to choose a specific region and then provides fun facts about the country. After a country is selected, you can choose a local dish by meal or via their "What's in the Fridge" feature. While you cook, the application offers an option to learn about and take action on current global issues. Take a closer look here:



Looking for expert advice on business software? Make sure to check out our FREE exclusive comparison reports to help you meet any software need.
[Photo Courtesy of Flickr user Lucélia Ribeiro]