The 4 PLM Software Key Features Your Company Needs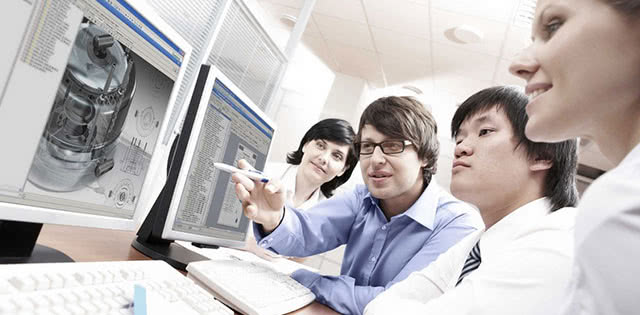 Manufacturers create a variety of products, from high-tech computer parts to shampoo to military airplanes. While each of these products has different requirements and workflows, they all have one aspect in common—they must be properly managed. Sure, spreadsheets and handwritten documents can help manage tiny, straightforward projects, but most companies require a more robust solution to create complex products efficiently. That's where product lifecycle management (PLM) software comes into play.
PLM Software: The Benefits
As its name suggests, product lifecycle management software manages all phases of a product's creation, from brainstorming to distribution. The purpose of this software is to provide a centralized space to maintain and manage all data and technology related to product creation.
While it's hard to offer a general definition of what PLM software does (due to the variety of products and their unique concerns), the benefits of implementing a product lifecycle management system are pretty straightforward. By combining computer-aided design (CAD), computer-aided manufacturing (CAM) and product data management (PDM) solutions and incorporating content management and collaboration tools, PLM software streamlines product creation, empowers employees to make real-time decisions and stores all product files and information from conception to distribution. These solutions help companies reduce costs and speed time to market.
The PLM Key Features Your Solution Should Provide
When shopping for PLM software, one of your company's primary concerns should be finding a solution that contains effective product-specific tools to manage your industry or company's unique concerns. For instance, your business might need deeper traceability to track government regulations, or more robust content management tools to keep track of products that require extensive secondary documentation.
While you should consider the unique technical and management-related tools necessary for managing your company's product development, you should look for a solution that contains these important must-have PLM software key features:
1. Collaboration Tools
To manage the end-to-end product lifecycle, it is important that PLM software incorporate collaboration tools that make it easy for employees from different departments and businesses to work together. Collaboration tools make it possible to seamlessly transfer work from department to department, preventing the lost-in-translation issues that can slow teams down and freeze projects. Similarly, software should update in real time, ensuring that individuals can access up-to-date information as soon as it becomes available. Collaboration tools reduce costly errors and keep suppliers and vendors in the know. While these tools are beneficial for all companies, they are particularly important for geographically dispersed teams.
2. Design and Visualization Capabilities
When choosing PLM software for your business, look for a solution with robust design and visualization tools. Most PLM solutions offer CAD tools to help manufacturers build two- and three-dimensional graphical representations of products. Many industries require design capabilities to fully visualize a product before creation, and some businesses will require product- or industry-specific design or modeling tools. While manufacturers must create physical product representations eventually, CAD software helps companies visualize and interact with products in a low-cost environment. By better understanding product requirements before production, companies increase accuracy without needing to generate constant iterations of physical models.
3. Content Authoring
Your company will generate both internal and external product documentation throughout the product development process. This documentation may include technical publications in multiple languages, user guides, assembly instructions, service manuals and internal notes on product development. To create and manage this documentation, your product lifecycle management software should offer content authoring tools and keep various iterations of each document or file, providing complete traceability. Such tools will vastly improve collaboration and productivity, while ensuring that no file, image or document gets misplaced.
4. Centralized Data Repository
Since various engineers, suppliers, distributors and marketers are needed to create a product, each product will require various files, forms, tools, machinery and documentation. Your product lifecycle management software should be the glue holding these disparate processes and devices together. Acting as a centralized data repository, a PLM solution will ensure that every individual can access relevant information from one location. This centralized data repository should be updated in real time, and should organize data in a way that makes sense for your team members. By managing all data from one location, your business can expect fewer errors, enhanced collaboration and instant access to important information.
Purchasing PLM Software for Your Business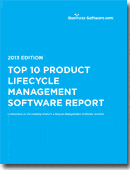 Product lifecycle management software is imperative for manufacturers that create products. By managing the end-to-end product lifecycle, PLM solutions reduce costs, improve efficiency and simplify operations for all employees. PLM software can be purchased as a standalone product, or as part of an ERP solution. Regardless of how you choose to purchase this important software, be sure to check with each vendor to ensure that their PLM solutions contain the four important features mentioned above. From there, look for industry- or product-specific functionality that corresponds with your business's operations. To compare leading solutions, download our Top 10 Product Lifecycle Management Software report and see side-by-side comparisons of the top products' pricing, key features and deployment methods.
Image courtesy of Siemens