Social ROI is NOT Dead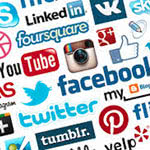 A recent article on Business Insider revealed findings from a BI Intelligence report on Social ROI. While we aren't one to argue data, we would like to respectfully offer our take on some of the key points made:
The article begins, "many brands are moving away from metrics that purport to measure ROI on social media." Data from the study reveals that the percentage of marketers who use a revenue-per-customer metric on social channels declined from 17% in 2010 to 9% in 2013. The percentage tracking conversion rates also dropped, from 25% to 21%.
Social ROI: Less Measurement = Less Important?
Just because the number of marketers that are measuring revenue and conversion rates is dropping, does that mean that your brand should drop these all together? No, because with the proper data infrastructure, measuring ROI is certainly possible and can allow you to optimize on various levels. First, it will allow you to optimize messages that are most likely to drive desired actions, maximizing the benefits that you're reaping from social channels. Second, measuring return will allow you to decrease the time you spend on channels that don't provide a high return – and we all know that time is money.
The article does acknowledge that there are exceptions to moving away from measuring ROI, as "social commerce applications and direct response campaigns will achieve measurable results."
This suggests that only direct response campaigns and commerce applications produce results that can be measured. This is certainly not the case. By properly tracking all social messages – whether or not they are promotional, educational or comedic in nature, or direct to a website – resulting actions (including sales) can be measured. And why not measure something that would provide more insight into the consumer's journey? By measuring all messages, brands have more insight into what language drives consumers from awareness to interest and intent to purchase, which can then be applied to other channels. The fluidity of social channels makes them the perfect test kitchen for messaging that may be applied to display and search as well as print and TV campaigns.
Reach, Engagement, Sentiment
Lastly, the article indicates that the metrics that social marketers should be concerned with are reach, engagement and sentiment.
Yes, these are great metrics to measure. However, social channels aren't just a show to watch – marketers should be prepared to take action from these metrics. For example, if the timing and content of messages results in a high audience reach, a brand should take those insights and apply them to future social content as well as other marketing initiatives. Also, by measuring sentiment on a granular level and with human analysis (at best, based on our analysis social monitoring technologies on the market have a 70% accuracy for measuring sentiment), brands can take operational action. For example, if consumers are constantly complaining about stores in a specific region of the country, perhaps it's time for additional customer service training in that area.
Social channels provide so many opportunities to glean data – both qualitative and quantitative – and brands should be capturing and evaluating as much data as is available, which includes return on investment.
[This post originally appeared on Asking Smarter Questions and is republished with permission.]
Looking for more information on social monitoring applications and other social media tools? Check out our side-by-side comparison of leading platforms in the top social media management platform reports. You can also browse exclusive Business-Software.com resources on social media management solutions by visiting the social media tools research center page.