Top 5 CEOs that Care for Their Teams Like Family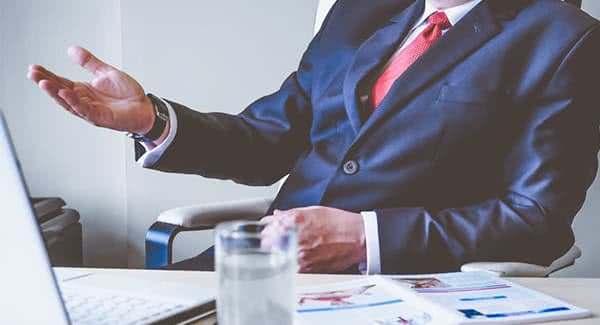 Businesses rely on a CEO for more than just their managerial expertise, but for their constant level of support and source for morale as well. They are the tech figures who lead by example and provide security and stability to their employees while pushing the company in the right direction. CEOs across the tech industry have reshaped what it means to be a business leader. These innovators exemplify what it means to go above and beyond for their company and to lead by example – Here are the top 5 CEOs that care for their teams like family.
Marc Benioff – Salesforce
With its market capitalization roughly $55 billion and growing, Salesforce continues to dominate the cloud computing industry, and CEO Marc Benioff is leading the way. Hailed as one of the top CEOs in the CRM space, Benioff continues to bring forth innovative practices while fostering a welcoming and productive company environment for his employees.
The entrepreneur started the company in 1999 from an apartment in what was soon to be a booming tech city — San Francisco. He changed the way software is developed and distributed, and with his tremendous success, the philanthropist makes it a point to give back to the community.
Benioff established the "1-1-1 model", which utilizes the company's resources to encourage employees to think of the greater good. This philanthropic CEO not only continues to make an impact in his community, but he strives to share the same attitude with his employees.
In the wake of Indiana's controversial religious freedom law in 2015, Salesforce employees asked to be relocated elsewhere. Signed by Governor Mike Pence, the law allowed businesses to refuse business to LGBT individuals based on religious grounds. Though the company could not completely uproot all operations in Indiana, Benioff provided both financial and personal support for those employees who felt oppressed. It was even reported that he offered an employee a $50,000 relocation package. Benioff continues to extend aid to his community and employees no matter what the cost.
Dominic Barton – McKinsey & Company
McKinsey & Company is a consulting giant that works to create a diverse, inclusive environment for all of their employees. Under Dominic Barton's leadership and guidance, the company has been able to offer services to both employees and clients through management consultation, internal support and recommendations. Despite the positive change, Barton still felt the company was digressing from their original focus on supporting the client.
After careful consideration and consulting with his executive team, Barton implemented both hands-on and technologically-driven support systems, which not only introduced new practices within the company but also redirected the company back to its core foundation.
But his zeal and determination for implementing change doesn't stop there. Barton actively encourages his younger staff members to express their opinions concerning how the company is operating and what changes they would like to see. His efforts also extend towards closing the gender gap by attempting to raise the proportion of female consultants within the company from 24 percent to 40 percent. His guidance not only reminds employees to puts clients first but of how much he values McKinsey & Company's diverse workplace as well.
Bob Bechek – Bain & Company
In 2016, Bob Bechek earned a spot in Glassdoor's list of the
50 highest-rated CEOs
in the United States. But it isn't the high employee approval rating that should be noted. Employees rave about how Bechek improved the company's employee training programs by providing
frequent weekly training events
as well as on-the-job apprenticeships which strive towards employee growth.
Moreover, employees value Bechek's open door policy which allows every employee, despite their title or role, to feel valued and heard by giving them the opportunity to share ideas and concerns. But his support doesn't stop there. Bechek also implemented company-wide mentorship programs geared towards helping entry level employees learn from the ground up. Bechek's leadership style is well-liked, and it shows through his employees and their work, which has made Bain & Company the top management consulting business in the industry.
Tim Cook – Apple
On August 24, 2011, Tim Cook was formally appointed CEO of the biggest name in tech — Apple. This shift left employees, investors and tech enthusiast a bit hesitant, considering Cook had such a big legacy to follow. During this transition, Cook doubled the size of the company, expanding the pool of employment opportunities. As the company continues to grow, Cook
maintains company culture
, and it starts with the hiring process.
When it comes to choosing a new talent to introduce to the company, Cook utilizes a team of diverse individuals from all walks of life. He focuses on an 'intrigue onboarding process' which includes employee orientation and attendance to Apple University, an internal training program that explains Apple's philosophies and standards, and offers Apple specific courses such as "How Apple Does Things."
This training program focuses on Apple's focus on simplicity, which was started by Steve Jobs and later carried on by Tim Cook. This resource is just one of the many company-wide resources that Cook provides his employees.
Jeff Weiner – LinkedIn
During periods of uncertainty, employees often look to their CEO for guidance, support and arguably most important, assurance and stability. With the recent acquisition of LinkedIn, CEO Jeff Weiner addressed his employees through
a company-wide letter
. The letter, which was later released publicly, addressed a number of concerns, with corporate stability at the top of the list.
Weiner focused on LinkedIn's core values and how they continue to make a positive impact in the global workplace. He assured worried associates that business would run as usual, with the notable exception of the employees who focused entirely on LinkedIn's status as a publicly traded company.
But even those whose positions would be eliminated were assured that he would help guide them into their next chapter. In a letter filled with such vulnerability and transparency, Weiner left the cards on the table — showing his 5000+ employees the value they held.
Even before the networking power-players acquisition, Weiner proved himself as an employee-first type of leader. In 2016 after LinkedIn's stock price took a nosedive, he decided to forfeit his equity package and disburse the money to his employees — an estimated total of roughly $14 million. Weiner wanted to keep employees happy despite this upset in the stock market; a gesture that spoke volumes of his desire to keep a positive company morale.
Leading by example
CEOs often act as the company spokesperson, spearheading actionable goals and providing support to their teams. The CEOs mentioned within this post have not only helped employees during hardships but continue to go above and beyond in unexpected ways. Every CEO should remember that their employees should not be taken for granted, as they are the lifeblood of any business. The acts of kindness, support and appreciation these five executives offer their teams truly go a long way.

Should your CEO be on our list? Tweet us @BiznessSoftware and tell us why!
[Image courtesy of unsplash.com]