The SMB's Guide to Social Collaboration Software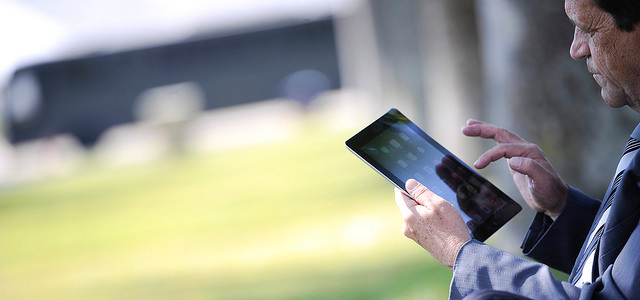 If you've ever played around with social media sites or texting applications, you'll notice that each has its own way of socializing. Facebook is known for link sharing and the 'Like' button, Twitter has made the hashtag a widely used form of sharing and Viber offers a unique set of emojis and animated stickers. These entertaining methods of communicating are the reason why social media platforms and texting apps have such a strong impact on our lives.
Seeing as how social media has taken over may people's lives, there's no reason to disregard the tools when it comes to work. As a small business owner, you want your employees to be able to communicate and come up with innovative ideas for the company. One way to get the creative ideas flowing is to let your employees communicate creatively. This is where social collaboration comes into the picture, essentially giving your staff a friendly and casual way of sharing ideas.
So What Exactly Is Social Collaboration Software?
Social collaboration software is a type of team-based communication software designed around social media platforms and texting applications. You can view posts from fellow employees, share ideas with management and collaborate on projects using your smartphone, tablet, laptop or desktop.
One of the great things provided by the internet is public forums — where people can exchange opinions on various topics based on their own experiences. Having a forum for employees to interact at any time of the day gives them an outlet to express themselves and also get to know their coworkers better. I have been part of a team that used a social collaboration platform, and I can say that it was an enjoyable way of communicating. Not only did we brainstorm ideas, but we organized projects and special events for the company as a whole.
How Social Collaboration Software Benefits Your SMB
Communication is vital for any business, small or large. For small businesses likes yours that might have from 10 to 50 employees, having a centralized communicating platform is a great start to driving productivity, generating ideas and boosting the morale of your team. You can be in another part of the country having a meeting with a potential client, and the social collaboration platform on your smartphone will allow you to keep your team informed of any updates and news. In addition, a social collaboration platform makes it easier for you to communicate with other businesses using built-in web conferencing tools.
Searching for the right application for your business can be a hassle. To help you narrow down your search, here are five of the top social collaboration software vendors in the industry (in no particular order).
Top Vendors
1. Chatter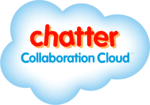 is a product of Salesforce that offers a plethora of team communication features. The platform works like a social media site where you can access files, forums, accounts and reports from one dashboard. For instance, you can easily view your forecasts for next month and share the results with your team.
If you feel like some of your team members aren't contributing as much, you can check the engagement level for each employee account to see how active they are in discussions. There is also a built-in incentive program that highlights team members who contribute the most. People like getting recognition for their ideas, and highlighting those concepts or individuals creates an incentive for the rest of the team to reach that level of recognition.
Pricing
Free with the purchase of one CRM license
$15/user/app/month (billed annually)
Core Features for SMBs
Profiles
Status updates
Activity feeds
File sharing
Mobile accessibility
Reporting
Calendar and events
2. Confluence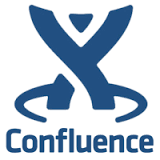 works really well when it comes to organizing information from meetings, assigning tasks and developing projects. Confluence's meeting format makes recording easy if you enjoy creating daily agendas, taking notes and executing ideas. For instance, if you have a big presentation for an upcoming meeting, Confluence can organize your notes to include your presentation slides, videos and annotations. In addition, the platform displays when to say each key topic and lets you assign when each member is to speak during the presentation.
Pricing
Free trial for every package
$10/month for Team Collaboration
$20/month for Team Collaboration with Calendars
$20/month for Team Collaboration with Q&A
$30/month for All-In package
Core Features for SMBs
Blogs and threaded discussions
File storage, search and versioning
Personal and team tasks
iOS and Android mobile support
Content editor
Group, user and content permissions
3. eXo Platform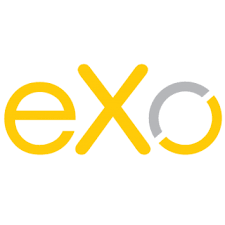 is an open-source platform designed for growing businesses, and a great option for companies who are employing more workers and are looking for a way to bridge individual activities. Since eXo is open source, you are able to create forums, activity streams and wikis of your choice.
One thing that eXo Platform excels at is building an online community within your company and with your customers. The software gives you the option to create discussion forums specifically for your employees, customers or both — and even allows forum moderators to collaborate privately to fix or add functions to the public forums.
Pricing
Prices start at $3/user/month for 1GB per user
Unlimited storage starts at $1,200/year
Core Features for SMBs
Mobile apps
Video calls
Chat
Directory integration
Business process and workflow management
Knowledge management
4. Slack
Slack is an easy-to-implement solution that suits business of all sizes. It is free to use for an unlimited amount of people, but you can upgrade for access to additional features and controls. The platform organizes your team conversations into channels based on projects, departments, topics and anything else you want. In addition, you can make those channels private so that your team can discuss ideas as a group without any outside influences and distractions.
A great thing about Slack is that it can integrate with third-party services like Box, Dropbox and Google Docs. The software also offers an easy drag-and-drop format for sharing files, spreadsheets, PDFs and media with your coworkers.
Pricing
Free to use
$6/user/month for Standard package
$12/user/month for Plus package
Core Features for SMBs
Free native apps for iOS, Android, Mac Desktop and Windows Desktop
Searchable archive with unlimited messages
Unlimited external integrations
Custom message retention policies
Simple usage statistics
5. Wrike

Wrike comes in handy when your team is having organization issues and finds itself in need of project management. Wrike clearly outlines goals and deadlines for your team and acts as centralized hub for all interactions in the company. You can set up discussions between departments, collaborate on projects with different coworkers and get total visibility on everybody's activity and projects.
A cool thing that Wrike does is let you instant message your coworkers as well as people outside of the company who are involved with your operations. For example, let's say you're on the sales team and want to contact a client from another company. Wrike allows you to instant message, share tasks and collaborate with your client so that you don't have to do so in a separate application.
Pricing
Free to use
Free trials for all paid packages
Professional package starts at $49/month
Contact sales team for Enterprise package
Core Features for SMBs
Real-time activity stream
iPhone and Android apps
Advanced email integration
Integration with Google Drive, Dropbox, OneDrive and iCal
Mass actions with tasks
Workload view
Time tracking
[Photo courtesy of flickr user Senado Federal.]