Top Enterprise Asset Management Software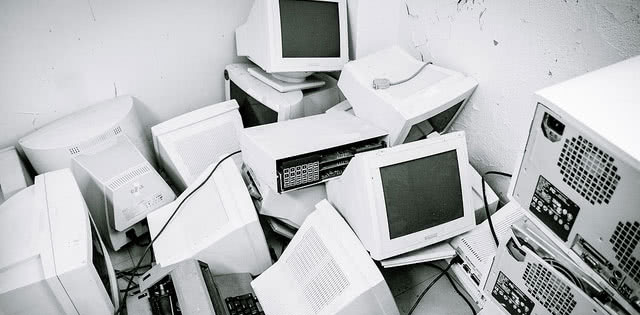 Today's enterprises use software applications to manage employees, oversee finances, store files, review business performance, automate payroll and regulate customer interactions — and that's just to name a few. In fact, companies employ so many software programs and other IT assets that coordinating and maintaining them can add up to quite the organizational feat.
Of these dozens and dozens of business hardware and software assets, each includes unique user roles and permissions, separate financial contracts, specific maintenance requirements and individual compliance regulations.
This abundance of disparate information has many businesses facing the question of how to simplify oversight of their various assets. Luckily, an enterprise asset management system is designed to do exactly that. Enterprise asset management, or EAM, ensures that an organization with many software, hardware and IT assets can easily handle the operational needs of each asset — without having to manage each individually.
Need a refresher on the different types of asset management software? Use our handy blog post to determine what kind of asset management software you need.

Why EAM Is Worth Adding to Your Software Portfolio
You're probably thinking, How will adding yet another software program help me organize all of my applications? And to some extent, that train of thought is warranted; certainly, signing up for an EAM software tool means additional contracts, user controls and expenses on the part of your business.
However, the advantages of implementing enterprise asset management are immense both in quantity and quality. From proactive maintenance practices and easier asset tracking to simplified contract management, your business will gain a single, cohesive infrastructure with which to manage your multitude of IT assets. In addition to standard supervisory tasks such as inventory control and operational management, EAM provides asset accounting to assist with procurement, asset depreciation, licensing and other administrative responsibilities.
Best of all, EAM software is designed to manage more than just your software applications. Enterprise asset management streamlines both corporate IT assets and a myriad of physical assets, such as vehicles, real estate and beyond. Here's a shortlist of the types of assets that EAM helps oversee:
Software programs and applications
Employees' corporate-owned devices such as computers and laptops
Servers, both physical and virtual
Machinery and equipment
Buildings and company real estate
Fiscal assets
Transport vehicles and fleets
The Top 4 EAM Solutions
Below we've compiled our picks for the top enterprise asset management software solutions — use it as a guide when beginning your search. Be sure to keep in mind that many solutions are or can be tailored to particular industries, and make sure the vendors you look at offer any specific features you require for your industry.
AssetPoint TabWare

AssetPoint is a standout vendor in the realm of asset management and computerized maintenance management, offering their comprehensive TabWare platform to synchronize a business's oversight of various corporate assets and asset-related activities. Users can extend the lifecycle of their assets with the help of maintenance plans, performance analytics, requisition monitoring and procurement. AssetPoint TabWare also includes tools for work order management, multi-warehouse management and employee training and performance.
Core modules: Equipment maintenance, inventory management, event tracking, purchasing
Maintenance methods: Preventive, predictive, corrective
Industries: Discrete & Process Manufacturing, Food & Beverage, Chemicals, Mining, Metals, Oil & Gas
IBM Maximo Asset Management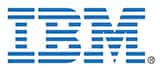 Another key player in the space, IBM Maximo Asset Management offers the power to unify complex asset maintenance processes in a single database. Maximo users can forsake overseeing corporate assets separately, as IBM's EAM solution covers plant and production assets, facilities, transportation assets, infrastructure, IT assets and beyond.
Asset-heavy businesses will find this solution particularly beneficial, gaining the ability to track asset location, activities, history, licensing, maintenance, SLAs and more. The Maximo platform is available through both cloud and on-premise deployments, and mobile accessibility ensures asset supervision can occur at any time.
Core modules: Asset management, work activities management, inventory management, procurement, contract and service management
Maintenance methods: Condition-based, corrective, preventive, predictive
Industries: Manufacturing, Healthcare, Life Sciences, Nuclear Power, Oil & Gas, Service Providers, Utilities, Transportation
Infor EAM

Infor has established itself as a go-to vendor for large enterprises who are looking to consolidate asset-related management tasks and automate proactive maintenance efforts. Infor EAM helps to minimize asset malfunctions and issues with inspections and preventive upkeep, and the system also promotes sustainable asset practices through real-time monitoring and up-to-date asset intelligence. The platform provides advanced features to minimize risk and improve tracking of warranty-covered repairs, as well as tools to analyze trends for anomalies and predict future performance.
Core modules: Asset hierarchy management, budget management, inspection management, purchasing, work management, materials management
Maintenance methods: Risk-based, condition-based, preventive, predictive
Industries: Manufacturing, Healthcare, Hospitality, Public Sector, Oil & Gas
RAM Enterprise Asset Management

Yet another quality maintenance management solution, Real Asset Management's Enterprise Asset Management enables companies to manage and track their varied assets, as well as forecast anticipated behaviors. RAM employs an asset registry to simplify administrative tasks and track assets with the aid of barcode scanning technology. A robust asset accounting tool provides lifetime fiscal tracking of all assets, plus customizable depreciation methods and detailed transaction histories. In addition, the system's BI module includes QlikView integration to prevent data silos from contributing to un-optimized upkeep schedules and performance reviews.
Core modules: Maintenance management, fixed asset accounting, asset tracking, business intelligence
Maintenance methods: Preventive, reactive
Industries: Commercial, Education, Government, Healthcare, Nonprofit
To check out more of the leading EAM vendors, download our free Top 10 Enterprise Asset Management Software comparison report.

[Photo courtesy of Flickr user ep_jhu.]