Top Reasons to Love the Cloud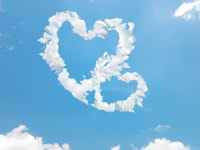 It's not surprising that technology users have embraced the cloud. In fact, a lot of FinancialForce.com customers are moving to a model where they are 100 percent in the cloud. According to a whitepaper by financial systems 'thought leader', FSN Publishing Limited, — companies still using legacy systems in lieu of the cloud are being left behind.  The whitepaper argues that as business has changed, better collaboration across departments and virtual teams and the production of insightful management information has become vital and only possible in a cloud-based solution.  
The old way of doing business with on-premise systems included: modular package design, limited management information, inflexibility, high cost and risk and unpredictable costs. The whitepaper adds that the rise of public clouds offers the ability to cost effectively share applications and their associated infrastructure and the ability to more easily customize and add applications into the computing environment without lengthy implementation and integration efforts.
This got us thinking about what appeals most to users.  We recently took an informal survey of our customers and uncovered some very interesting reasons for why they love the cloud.
Here are the top seven reasons:
7. The cloud eliminates calls to hardware vendors, database vendors or operating system gurus – the cloud gives you the ability to just log on and get to work.
6. The total cost of ownership is lower, yet the return on investment is higher.
5. All the information you need is easily accessible to you
4. The cloud allows you to focus more on core business, less on IT infrastructure.
3. The cloud saves the environment and the Earth's natural resources. People no longer have to drive 30 minutes to go to work.
2. Sick children, 10 inches of snow, late night calls, no problem. You can work just as effectively from home.
1. The cloud is REAL-TIME ALL-THE-TIME!
Want more information on the top cloud hosting solutions? We've compiled the top product reviews, blog posts and premium content on our cloud hosting research center page. Here, you'll find all of the information you need to choose the right cloud solution for your business.