Top 3 Learning Management Software Solutions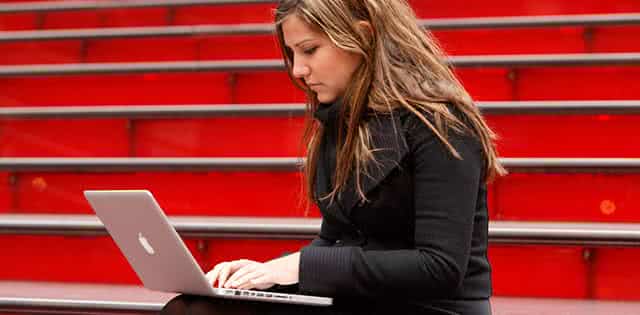 With the evolution of software technology comes leaner, faster and more productive working environments. Many components of modern businesses, particularly large enterprises, are experiencing a breath of fresh air when transitioning from antiquated on-premise platforms to updated SaaS solutions. While many can argue the most important aspect of HR-related functions, it's universally accepted that the onboarding and training of new employees is definitely up there on the list.
The Fortune 500s, medium-sized corporations and even smaller start-ups have seen the benefits when implementing learning management software (LMS) solutions. With features like content management, online courses and mobile access, LMS solutions match the modern working world of collaboration, cloud computing and remote employees, now more than ever.
To get teams pointed in the right direction, we've selected three LMS vendors that go head to head in a variety of categories, including, but not limited to: price, feature set, usability, support and integration.
LearnUpon

Founded:
2011 | Dublin, Ireland
Current customers:
Monkey Media Software, Pepsi Center, University of Florida
Target audience / Industries:
Education, finance, healthcare, nonprofit
Look and feel:
LearnUpon features a clean layout and dashboard with clearly marked links and icons. While the platform itself feels neat, it's not as aesthetically pleasing or modern feeling as some of its competitors. The dashboard, however, hosts all of the quicklinks a user could need, including enrolled and completed courses, recent activity, latest news and more.
Usability:
LearnUpon is a web-based, SaaS solution that allows users to load pre-made content in the form of Word, PDF and PowerPoint files. Additionally, the platform allows users to integrate audio and video, Prezi, YouTube, Vimeo, Wistia and Brainshark presentations into the coursework. LearnUpon is also a SCORM-compliant platform (Articulate, Captivate, iSpringPro and Claro).
Help and support:
Starter, Bronze and Silver levels receive email support, while premium support is reserved for Gold and Platinum customers.
Integration with other tools:
The platform features complete integration with PayPal, Authorize.net, Stripe and Shopify to meet ecommerce needs. LearnUpon also offers full SEO configuration, as well as integration with Google Analytics, Twitter, Facebook and LinkedIn.
Overall:
LearnUpon definitely packs a punch when it comes to a comprehensive feature set and reasonable pricing. While it may not be as visually striking as other options, the platform is quick on its feet and offers what users need to get the job done both effectively and efficiently. With classroom, online and mobile-based training available, the platform supports eLearning in any combination necessary and also complies with strict safety and access standards to keep user and company information safe.
Litmos by CallidusCloud

Founded:
2007 | Pleasanton, California
Current customers:
YouTube, Exact Target (A Salesforce Company), Samsung
Target audience / Industries:
Technology, healthcare, ecommerce, hospitality
Look and feel:
Out of the three platforms listed in this post, Litmos is the most aesthetically pleasing and reflects a modern and fresh appearance. With the usage of quicklinks and icons, the platform feels nimble to use and natural to the user. Litmos also features clear and comprehensive graphs that resemble the visuals of Google Analytics.
Usability:
Litmos runs as a web-based SaaS solution, backed by global cloud solutions giant CallidusCloud. Online courses are created using a mix of video, PowerPoint, surveys and quizzes. Administrators can schedule and track registration and attendance for live trainings, as well as online courses. What's more, in addition to individual users, groups and teams may be set up, making it easy to assign and track performance.
Help and support:
Email support is available 24/7 to all customers and trial users, while telephone support is reserved for paying customers Monday through Friday.
Integration with other tools:
Litmos easily integrates with talent management and CRM tools, in addition to Salesforce, Google Analytics and Paypal.
Overall:
It's no surprise that Litmos has many awards and accolades. The feature set and relatively economical pricing put the value front and center, making the decision of implementation that much easier. If teams can go without social learning tools, Litmos stands out as a serious contender in the LMS market.
Cornerstone OnDemand

Founded:
1999 | Santa Monica, California
Current customers:
VirginMedia, DocuSign, Prometheus
Target audience / Industries:
Federal government, finance and insurance, healthcare, education
Look and feel:
The Cornerstone platform features quicklinks and icons on the dashboard, similar to Litmos and LearnUpon; and the overall look and feel competes with the other modern platforms. Recent activity, available courses with corresponding ratings and a detailed transcript/certifications center make Cornerstone an easy-to-use tool for users of all technical backgrounds.
Usability:
Cornerstone is a browser-based SaaS application that offers eLearning in the form of instructor-led classes, self-paced teaching, virtual classrooms, mobile learning and online forums. Additionally, through Cornerstone Connect users can experience collaborative learning while engaging in course content. The application also features Cornerstone Compliance, which automates the administration and oversight of compliance and certification management. As one of the more established solutions, the team at Cornerstone has had more time to design and tweak their product to fit the ever-changing needs of the marketplace.
Help and support:
24/7 support is available in North America, Europe, Asia and Middle East.
Integration with other tools:
Cornerstone offers complete integration with its talent management applications, covering the entire employee lifecycle from recruiting and onboarding to collaboration.
Overall:
Out of the three reviewed, the Cornerstone solution is the most expensive, but not by enough to count it out of the game. Having been around for more than 15 years, the solution is also the oldest out of the three and may support the 'tested and true' claims. Cornerstone appears to embrace the future in the mobile realm with a fully functional mobile version, affording users a very familiar experience, regardless of device.

To compare individual features and overall functionality, be sure to download our full-length report for an analysis and comparison of the Top 10 Learning Management Software Solutions before making the decision to implement a SaaS LMS solution.

Photo courtesy of Flickr user Adam Pantozzi.