Learning These 10 Programs Can Boost Your Employment Potential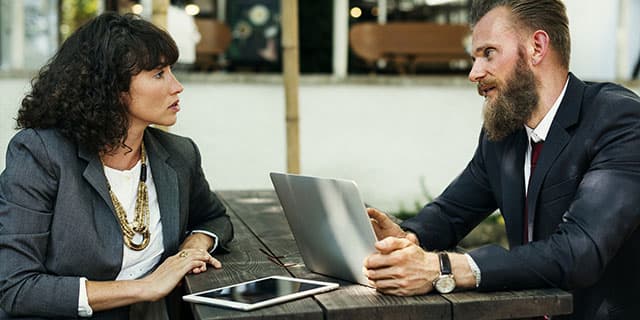 Getting a good job in today's fast-paced economy is not easy. Many people have found this out the hard way. Not only do those seeking jobs need to have good grades from a university, but they also need to have a solid understanding of certain software programs. To effectively compete in today's market, you need to learn and assimilate skills that'll give you an edge over the competition. While there are many skills that you could learn to help you get a job, the ones discussed here are the most important ones. Potential employers are looking for people who understand the following programs:
1. Microsoft Office
This is the umbrella application that encompasses a few client services and software. Designed and developed by Microsoft, Office has been around for a long time and has evolved over time. Understandably, it is a mainstay in both corporate and educational environments around the world.
Even though it has undergone many changes over the years, the fundamentals remain the same. The Microsoft office applications include Microsoft Word, Microsoft Access, Microsoft Excel, Microsoft PowerPoint and, last but not the least, Microsoft Outlook.
2. Microsoft Word
Microsoft Word is probably the most widely used software on this list. It's almost impossible to function in the professional word without having a basic knowledge of this software. Grasping the concept of Microsoft word will do your professional life a lot of good, failure to do so can be detrimental. With so many short courses readily available, a university is only one of many options for you to sharpen IT skills.
3. Microsoft Excel
Microsoft's spreadsheet software is essential to employers and the business world at large. A lot of them require potential employees to have a basic understanding of the various calculations, graphs and tables included in this software. Therefore, understanding Excel is sure to increase your demand and put you in a favorable position with employers.
4. Microsoft Access
Access is arguably one of the most important database management software programs available. The storage container and backbone of this relational database are tables where users enter data. Additionally, Access is a combination of software development tools, graphical interface for users and the famous Microsoft Jet database engine.
5. Microsoft PowerPoint
Most people are probably familiar with this software, as PowerPoint is one of the most used presentation software available on the market. You can rest assured that employers love and have this software high up on their importance list. Furthermore, there's almost nothing that cannot be represented on PowerPoint. It's also as useful as it is easy to use.
6. Adobe InDesign
Produced by Adobe Systems, this software helps users create virtual artworks. These include (but are not limited to) posters, flyers, brochures, eBooks, etc. With the ability to create any asset necessary for your employer, this is a highly recommended software for graphic designers and all forms of virtual artists to learn.
7. Adobe Illustrator
Illustrator is one of the most popular vector graphics editing software out there. This is because it allows for users to easily create logos, graphics and fonts for use across multiple business channels. More importantly, this software has received critical acclaims from a lot of users, especially Australian users. Because it is so useful, many employers require potential employees to know how to use this program. This is understandable, as it does the job and does it well.
8. Adobe Photoshop
Photoshop is one of the most sought-after raster graphics editors out there. With the ability to create and enhance your images and designs, there is very little that this software can't do. Therefore, it is very popular with employers and employees alike. It's safe to say that it's the epitome of virtual designing, the go-to software for most graphic designers and content creators.
9. Google Docs
This is part of Google's free web-based office suite, offered on the Google drive service. Google Docs are widely used, and most employers require that potential employees have an extensive knowledge of it. Luckily, it operates very similarly to Microsoft Word, with the bonus of being able to collaborate live with other users. Overall, understanding and utilizing what makes Docs unique will instantly elevate you in the eyes of potential employers.
10. Google Sheets
As the name implies, this is the web-based version of an excel sheet. This easy to use software is a must-have if you intend on earning a place in any organization. Beyond simple accounting, Sheets allowing for a solid range of customization and collaboration tools that allow organizations to work across teams.
Moving toward the Cloud
Microsoft has been at the helm of cloud-based software development, computing and collaboration. For example, Microsoft's cloud-based 'Azure' has maintained its position as a genuine solution in SaaS (software-as-a-service), PaaS (platform-as-a-service) and laaS (infrastructure-as-a-service).
Most popular among these services would be Azure's software-as-a-service Office 365 and Enterprise Mobility. This service allows for identity management as well as mobile device management. As a matter of fact, these are especially useful for e-commerce and retail services because of their potential to improve productivity while still maintaining a balance between access and security.
As the employment market moves increasingly toward digital and IT skills, career training is shifting to IT also, adapting to cloud-based computing skill. Not to mention, training will be imperative as the number of cloud-based work continues to rise in information technology. Naturally, industry recognized training with accredited Microsoft Azure training providers is going to increase employment opportunities across the board.
One of the ways you can begin to up skill is through role-based learning curves. Not only do these role-based learning paths include self-paced courses, but they are often free. Training includes virtual instruction and a learning pathway that enables you to set your own pace and work in that environment most beneficial to you.
Image Pixabay CC0 License