10 Ways Telecom Can Make Money in the Future: Telecom Revenue 2.0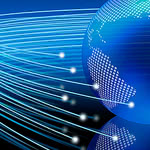 LTE roll-outs are taking place in America and Europe. Over-the-top players are likely to start offering large-scale and free HD mobile VoIP over the next 6-18 months. Steeply declining ARPU will be the result. The telecom industry needs new revenue: telecom revenue 2.0. How can they do it?
1. Become a Telecom Venture Capitalist
Buying the number 2 or 3 player in a new market or creating a copy-cat solution has not worked. Think about Terra/Lycos/Vivendi portals, Keteque, etc. So the better option is to make sure innovative startups get partly funded by telecom operators. This assures that operators will be able to launch innovative solutions in the future. Just being a VC will not be enough. Also necessary is investing to quickly launch the new start-up services and incorporate them into the existing product catalog.
2. SaaS-ification & Monetization
SaaS monetization is not reselling SaaS and keeping a 30-50 percent revenue share. SaaS monetization means offering others the development/hosting tools, sales channels, support facilities, etc. to quickly launch new SaaS solutions that are targeted at new niche or long-tail segments. SaaS-ification means that existing license-based on-site applications can be quickly converted into subscription-based SaaS offerings. The operator is a SaaS enabler and brings together SaaS creators with SaaS customers.
3. Enterprise Mobilization, BPaaS, and BYOD
There are millions of small, medium, and large enterprises that have employees who bring smartphones and tablets to work (a.k.a. BYOD – bring your own device). Managing these solutions (security, provisioning, etc.) as well as mobilizing applications and internal processes (a.k.a. BPaaS – business processes as a service) will be a big opportunity. Corporate mobile app and mobile SaaS stores will be an important starting point. Solutions to quickly mobilize existing solutions, ideally without programming, should come next.
4. M2M Monetization Solutions
At the moment M2M is not having big industry standards yet. Operators are ideally positioned to build standards to quickly connect millions of devices and sensors to value-added services. Most of these solutions will not be SIM-based, so a pure-SIM strategy is likely to fail. Operators should think about enabling others to take advantage of the M2M revolution instead of building services themselves. Be the restaurant, tool shop, and clothing store, and not the gold digger, during a gold rush.
5. Big Data and Data Intelligence as a Service
Operators are used to managing peta-bytes of data. Converting this data into information and knowledge is the next step towards monetizing data. At the moment big data solutions focus on storing, manipulating, and reporting large volumes of data. However, the Big Data revolution is only just starting. We need big data apps, big data app stores, "big data-fication" tools, etc.
6. All-You-Can-Eat HD Video-on-Demand
Global content distribution can be done better with the help of operators than without. Exporting Netflix-like business models to Europe, Asia, Africa, Latin-America, etc. is urgently necessary if Hollywood wants to avoid the next generation believing that "content = free." All-you-can-eat movies, series, and music for about $20/month is what companies should aim for.
7. NFC, Micro-Subscriptions, Nano-Payments, Anonymous Digital Cash, Etc.
Payment solutions are hot. Look at Paypal, Square, Dwolla, etc. Operators could play nice and ask Visa, Mastercard, etc. how they can assist. However, going a more disruptive route and helping Square and Dwolla serve a global marketplace is probably more lucrative. Except for NFC solutions, micro-subscriptions (e.g. $0.07/month) or nano-payments (e.g. $0.001/transaction) should also be looked at.
Don't forget that people will still want to buy things in a digital world that they do not want others to know about, or from people or companies they do not trust. Anonymous digital cash solutions are needed when physical cash is no longer available. Unless of course you expect people to buy books about getting a divorce with the family's credit card…
8. Build Your Own VAS for Consumers and Enterprises – iVAS
Conference calls, PBX, etc. were the most advanced communication solutions offered by operators until recently. However, a new generation of VAS can result from creating visual drag-and-drop environments in which non-technical users can combine telecom and web assets to create new value-added services — iVAS, the VAS in which personal solutions are resolved by the people who suffer them. Especially in emerging countries where wide-spread smartphones and LTE are still some years off, iVAS can still have some good 3-5 years ahead. Examples would be personalized numbering schemas for family and friends, distorting voices when placing a call, etc. Let consumers and small enterprises be the creators by offering them visual do-it-yourself tools. Combine solutions like Invox, OpenVBX, Google's App Inventor, etc.
9. Software-Defined Networking Solutions and Network as a Service
Networks are changing from hardware to software. This means network virtualization, outsourcing of network solutions (e.g. virtualized firewalls), etc. Operators are in a good position to offer a new generation of complex network solutions that can be very easily managed via a browser. Enterprises could substitute expensive on-site hardware for cheap monthly subscriptions of virtualized network solutions.
10. Long-Tail Solutions
Operators could be offering a large catalog of long-tail solutions that are targeted at specific industries or problem domains. Thousands of companies are building multi-device solutions, and Mobile and SmartTV virtualization and automated testing solutions would be of interest to them. Low-latency solutions could be of interest to the financial sector, e.g. automated trading. Call center and customer support services could be offered on-demand and via a subscription model. There are also many possible services in the collective intelligence, crowd-sourcing, gamification, computer vision, natural language processing, etc. domains.
Basically, operators should create new departments that are financially and structurally independent from the main business and that look at new disruptive technologies/business ideas and how either directly or via partners new revenue can be generated with them.
What About What Not to Do?
Don't waste any more time. Do not focus on small or late-to-market solutions, e.g. reselling Microsoft 365, RCS's like Joyn, etc. Focus on industry-changers, disruptive innovations, etc.
Yes LTE roll-out is important, but without any solutions for telecom revenue 2.0, LTE will just kill ARPU. So action is required now. Action needs to be quick (forget about RFQs), agile (forget about standards – the iPhone / AppStore is a proprietary solution), well subsidized (no supplier will invest big R&D budgets to get a 15 percent revenue share), and independent (of red tape and corporate control so risk-taking is rewarded, unless of course you predicted 5 years ago that Facebook and Angry Bird would be changing industries)…