4 IT Risks That Will Crash Your Network in 2013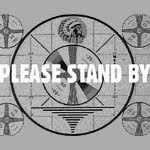 A recent study by Gartner predicts that IT spending is going to crest $2 trillion this year. It's a small increase from 2012's $1.92T figure, but still a notable one. There are a lot of reasons for this, but the bottom line is that networks and IT technology are an even greater priority for many enterprises going into 2013; and with greater power comes great responsibility for the IT professional, especially in a time when economic turbulence still abound and budgets run lean.
Despite all the ongoing advances in IT tech, however, security and infrastructure dangers are still as much of a problem as they ever were, and look to remain that way for the foreseeable future. Here are a handful of some of more prescient threats that IT managers will be facing in the coming year.
Bring Your Own Device (BYOD)
One of the driving factors behind this year's uptick in IT spending is the continued proliferation of mobile devices in the enterprise. Generally speaking, BYOD is and will continue to be a positive trend for most businesses, boosting employee satisfaction and productivity. But the network problems that many IT professionals attributed to BYOD back at the beginning of the craze are still alive and well, and more than capable of damaging an enterprise-level network if not addressed the right way.
A whole bunch of different kinds of new, non-standardized devices accessing a network is naturally going to result in a whole bunch of different kinds of new vectors for security breach from the outside. Grappling with security on end-user devices is already one of the biggest challenges facing the caretakers of many an enterprise network, and there are many elements that can't even be accounted for. What if, for example, an end-user in Finance follows every bit of the internal BYOD policy when using his Android tablet for work–only to have the tablet get stolen over the weekend?
A relatively new segment of enterprise software, mobile device management (MDM), aims to be a solution to these problems. Solutions like SAP's Afaria and AirWatch work to organize and standardize BYOD setups in way that can be easily audited.
Social Engineering Slip-Ups
It's been said that the weakest link in any security plan is the end user, and there's little evidence to prove anything to the contrary.
Social engineering, the art of deceiving individuals to get access to classified data, is one of the oldest and most effective tricks in the book for the simple reason that it works so well. This can be something as simple as peeking at someone's Post-It note to get the password to their internal email account, to elaborate online phishing schemes where sites purport to be an authority they're not. Additionally, a lot of users have reams of their personal information published on social media like Twitter and Facebook, the sort of tidbits of data that many services use as security questions for a password reset.
"End-users are humans. They make mistakes and click things they shouldn't or access untrusted sites even when it's against official policy," Tal Klein, director of products for Bromium, said in a previous interview. Bromium, a security provider for enterprise networks, is seeking to address this reality through an adaptive system that reacts to user-generated security breaches as they occur–because they will occur.
Bigger, Sneakier Malware
Malware has been around for years, but a particularly nasty strain, the polymorphic malware attack, is set to become more prevalent in 2013. The more recent versions, according to a report by Sophos, a network security vendor, store the tools that allows them to alter themselves completely server side as opposed to the web. In short, the attack that manifests on one network is unique to that network.
Lack of IT Education
Though it's inevitable that users will always make mistakes, they can still be minimized through keeping an up to date set of network policies and communicating it across the enterprise in a way that sticks. It falls on the IT management team to be able to work with other managers in getting through the message that network security has a direct impact on the company bottom line.
Looking for more information on IT management?
We've put together a collection of the top product reviews, blog posts and premium content on our IT management software research page. Here you'll find all the info you need to pick the right IT management solution. Also, make sure to take a look at our Top 10 IT Infrastructure Monitoring Software report.