4 Must-Have Features of Gamification Solutions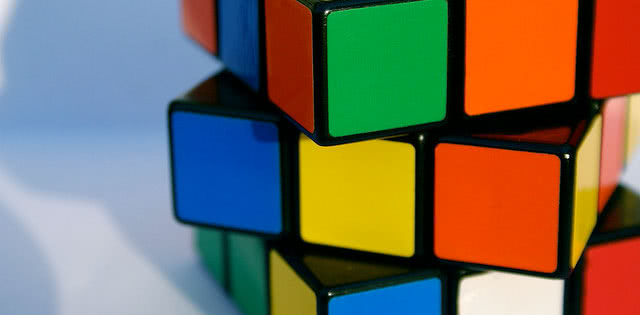 When buying a new phone or laptop, we're careful to scrutinize the specifications before handing over our hard-earned cash. Purchasing a gamification solution shouldn't be any different. Unfortunately, we don't approach a software purchase in the same way that we shop for tech devices. Often our budget becomes the determining factor when buying software, forcing us to sacrifice some of the features we hoped our software would have. When it comes to shopping for an effective gamification solution, it's important to keep in mind the key features of gamification software that you should not sacrifice.

Your Guide to Shopping for a Gamification Solution
Choosing a gamification solution can be a very big decision. Implementing gamification into your business processes requires a lot of time and investment, making it imperative that you choose a solution equipped with all of the best features of gamification software. Here are four must-have features of gamification solutions.
1. A Functioning Reward System
Having a gamification platform without some type of a reward system is like having a laptop with no battery. It just doesn't work. The reason gamification is so successful is because users have something to gain from the process, whether it be monetary, material or social. We are motivated by our desire for social recognition, emotional rewards and material comforts. Reward systems are used as motivational tools to drive up user engagement, customer satisfaction and productivity. Without incorporating a system that incentivizes participants, your gamification platform is not whole.
Our recommendation: BigDoor
While some companies utilize reward systems that award users points or badges for completing tasks in the work environment, BigDoor creates loyalty programs that reward your customers for exhibiting desired behaviors. For example, the popular Starbucks' loyalty program rewards customers points for every drink they purchase, effectively driving up customer sales and satisfaction.
2. Customizability
Despite the fact that most companies searching for gamification solutions are tackling very similar problems, gamification platforms are not "one size fits all" solutions. It is important that the solution you choose offers customizability. Gamification is incredibly user-centric, and every company has a different target audience in mind.
As a result, it is important to tailor your solution to the audience you're trying to target. Campaigns that will draw in one audience can often turn away an audience of a different demographic. It's crucial to choose a gamification solution that can be altered according to your company's target audience. Not choosing a customizable solution is like wearing a suit jacket that fits you, but is not tailored to you. It just doesn't fit you in all of the right places the way a tailored solution does.
Our recommendation: Badgeville
Badgeville's Behavior Platform offers solutions for a variety of problems, making Badgeville a good option for companies looking for high customizability. They've worked with many large companies to address issues ranging from customer satisfaction and brand loyalty to employee engagement and quality of work. The Badgeville team works closely with yours to ensure a smooth implementation, and comes equipped with great analytical tools that will help tailor your solution to your target audience.
3. Detailed Behavior Analytics
One of the most critical features of a great gamification solution is the selection of analytical tools they offer. Though most companies have an idea of what their target audience wants, it is difficult to pinpoint which behaviors to reward and what rewards to use. With the proper analytical tools, companies can get the most bang for their buck by fully optimizing the process. Utilizing analytics gives companies the information they need to customize their programs accordingly, resulting in higher ROI. When it comes to running a cost/benefit analysis while purchasing gamification software, having great analytical tools tips the scale towards the benefits end.
Our recommendation: PunchTab
PunchTab focuses primarily on building customer engagement and brand loyalty across all of your social media channels. By using detailed behavior analytical tools to track consumer actions, PunchTab's solution allows organizations to make well-informed marketing decisions, identify valuable customers and pinpoint important customer behaviors.
4. Social Sharing Capabilities
If there is one thing human beings crave, it is recognition. We are inherently social beings and frequently seek out the company and acceptance of others. Many of your users probably crave communal recognition and acceptance, and likely already use a multitude of social platforms. Harnessing this and encouraging social sharing in your gamified application can increase brand recognition on social media and improve user satisfaction. By utilizing social sharing features of gamification into your solution, your company is able to take the natural human desire for acceptance and reputation, and use it to drive up engagement significantly.
Our Recommendation: DueProps
DueProps is a platform that specializes in peer recognition in the workplace. DueProps' reward system allows co-workers to award one another "props" for completing certain tasks or working well in groups. This provides a safe place for your employees to seek and give recognition, resulting in happier and more productive employees.
The Value of Gamification Features that Meet Your Needs
Incorporating gamification into your business for the first time can be confusing and a little overwhelming. Gartner predicts that by the end of 2014, 80% of gamified applications will fail to meet business objectives, primarily because of poor design. It's important to keep in consideration what type of program you're trying to gamify and what goals you hope to achieve. Having the right features of gamification solutions to assist you in designing a great gamified program will steer you in the right direction, making it much more likely that your program succeeds.
Looking for the right software to build and manage a thriving online community? Browse product reviews, premium content and blog posts at our community forum research center. To compare the leading community forum platforms, download the free Top 10 Forum and Community Platforms report.
[Photo courtesy of flickr user Toni Blay.]