5 Business iPhone Apps That Will Get You a Job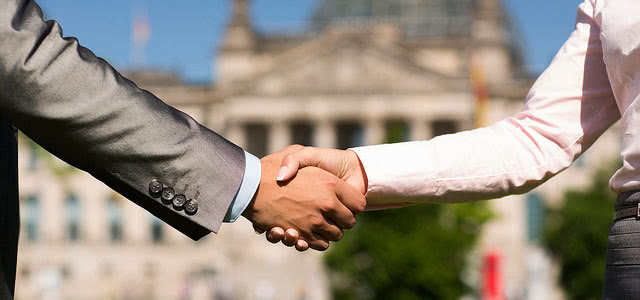 The job market these days is tough. Everyone seems to be scrounging for a job, because let's face it — the job market is not what it used to be. However, new job listings are being posted on job sites and company career pages daily. It can be difficult to track all of the jobs that are being posted throughout the day, yet having the convenience of looking at them on your phone at the right time can mean the difference between booking an interview and missing a great opportunity. With a plethora of business apps out there, you can find the right tools that help land you multiple job interviews quickly.
5 Handy iPhone Apps for the Job Seeker
In the process of searching for a new job? Your first step to prepare yourself for the job hunt should be acquiring the right set of tools. Download these iPhone apps to help jump-start your search:
1. LinkUp Job Search Engine (Free)
Download this free iPhone app to find thousands of reliable job listings. Job Search Engine searches jobs found only on company websites, so the jobs are from reliable sources. Users can search jobs by location, company, keyword or category to find a job that fits best. You can save jobs to a Favorites category or apply to the job directly from your iPhone.
One major advantage of using this LinkUp iPhone app is that most of the jobs it finds are not heavily advertised. Many jobs posted on Craigslist or other major job websites receive hundreds of applications within the first few minutes. Yet LinkUp finds jobs that are under the radar, giving you a leg up on the competition.

LinkUp Job Search Engine for iPhone App
2. Business Card Reader Pro ($6.99)
When you network and meet people who can potentially hook you up with a job, it can be hard to track the names and faces — business cards are likely to get lost or be misplaced. The Business Card Reader changes all of that.
The Business Card Reader Pro for iPhone app lets users scan business cards onto their phones. With the iPhone's camera technology, users can snap a picture of a business contact's card. The Business Card Reader "reads" the card and enters the contact information into your iPhone address book. This saves time, allowing you to quickly store many contacts in a short time. This iPhone app even recognizes French, German and Spanish, in addition to English. The Business Card Reader Pro app also lets you instantly connect with the contact on LinkedIn, so they have your information as well.
Executives will be impressed at your use of technology and ability to follow up promptly. You will never lose a business card or contact's information again with this application.
Business Card Reader Pro for iPhone App
3. Resume Star (Free)
Once you've developed your contacts list and explored job listings, you need to create a solid resume before emailing in your application. Use the Resume Star iPhone App to make a comprehensive and detailed resume in minutes. The iPhone app lets you record your information, including professional experience, honors and awards, education, skills and training and references. It even allows you to take a picture using your iPhone's camera to upload to your resume.
After all of the personal information is entered, the Resume Maker for iPhone creates a great-looking resume. The Resume Star even follows the appropriate format so that you don't have to check to make sure everything is in the correct order. The Resume Star even lets you select which sections should show up, so the resume can be customized for different jobs.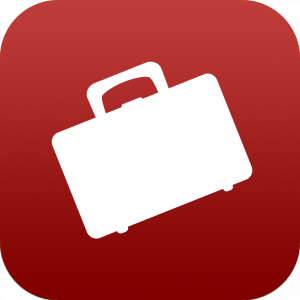 Resume Star for iPhone App
4. Quick Voice2Text Email (PRO Recorder) ($2.99)
Before emailing your resume to your potential employers, personalize an email so your application doesn't just get added to the pile of candidates. Use the QuickVoice2Text Email to send an email in seconds on your iPhone.
No typing is required for this iPhone application, as this iPhone app's professional recording software will transcribe your spoken words into text. You can also send emails up to 20 MB and record for up to several hour. There's even a pause feature if you are not sure what to say next. This interactive iPhone app is very useful for sending emails when you are on the move and do not want to deal with your phone's small keyboard. Lastly, you can choose to email the recording itself or have the recording written as text.
QuickVoice2Text Email (PRO Recorder) for iPhone App
5. iSchedule ($2.99)
Now that you have sent in your resume and job applications, wait for potential employers to call you back to set up interviews. You will need to remember when the interviews are, so use the iSchedule iPhone app to record all upcoming appointments and meetings and never miss an important meeting again.
This iPhone app has two purposes — it schedules your interviews and helps you manage your business schedule once you have a job. The iSchedule app lets you check schedules, change shifts and even put in schedule requests. In addition, you can record business contacts and reminder messages in the iSchedule app.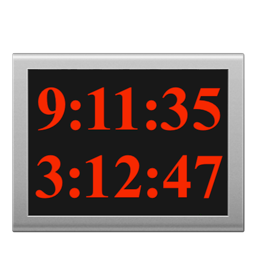 iSchedule for iPhone App
Looking for more information on top mobile business apps? Check out all of Business-Software.com's posts on mobile-friendly business tools — plus tons of other great content on top software reviews, implementation advice, top features and other best practices — by visiting the Business-Software.com blog.
[Photo courtesy of Dirk Mathesius from visitBerlin.]