The Top 10 Business Apps for iPhones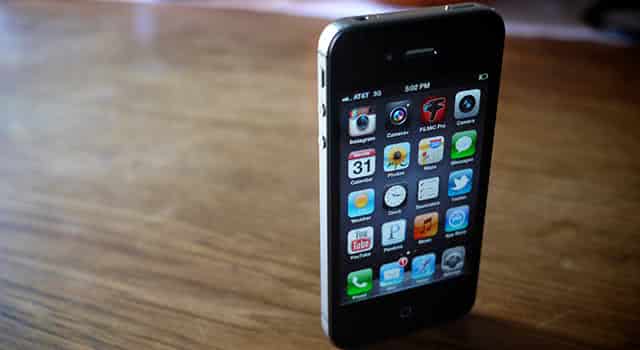 We can't afford to tether ourselves to a computer anymore. With work-life integration as the new norm, a brilliant idea can strike during a soccer game, or an opening to meet a client can be opportune when buying groceries. Prime business opportunities are everywhere, and it's up to us to take advantage of them when they emerge. That's why powerful mobile business apps exist — to increase your productivity tenfold.
When you download each of these top 10 business apps for iPhones, you gain control of your business and boost productivity. We compiled our own Business-Software.com top 10 business apps for iPhones with the average professional in mind, considering the various pieces of your business you need to run while on the go.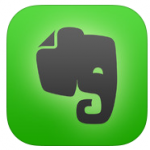 A great business breakthrough crosses your mind during dinner conversation. Do you reach for a pen or for your mobile phone? With the Evernote app, you can simply type or draw your thoughts to be instantly synced to the cloud. Your notes stay with you always, waiting for you on your desktop when you arrive at the office.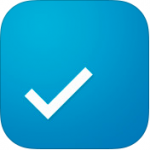 Any.do is not only #2 on our Top 10 Business Apps for iPhones, it was also the winner of Apple's "Intuitive Touch" award and the Top App of 2012 for Android. With a powerful, responsive design, Any.do is a to-do list that works across platforms. To increase your productivity in and outside of the workplace, use Any.do to create granular to-do list items, set reminders and recurring tasks over a daily, weekly or monthly basis.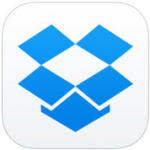 Many of us already use Dropbox on our desktops to share files within the company, but we forget the mobile app. From our pockets, we can access all business documents with instant photo and video viewing capabilities.  Dropbox mobile also allows you to share files with links, sparing the data-taxing process of uploading an attachment in your email.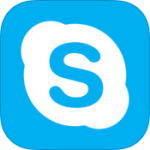 Bring your office communications with you with this cost-efficient app. Call and message co-workers or clients for free, and hold conferences with offices around the world. Skype allows you to video message from anywhere — a great advantage for emergency meetings. Sometimes you can't find the time to rush to a computer, so use your phone for what it was designed for — to call people.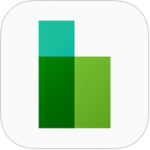 Base is a fully featured mobile CRM solution, specifically beneficial for anybody in sales. Base uses Geolocation to find nearby leads and — through deal size and distance — helps determine whether you should schedule a meeting with one-touch driving directions. You can access all lead information at any time, so last-minute prep is easy whether you plan to start a conversation or close a deal.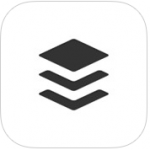 Social media management on the go is essential for documenting events in real time. Post to both Twitter and Facebook simultaneously with the Buffer social media management app. When you attend a networking event or a ground-breaking informative conference, you can easily post with trackable links. You can also bang out a few scheduled posts while waiting in the dentist's office. If you use a social media management tool other than Buffer, you don't have to switch. Many social media management vendors have powerful mobile solutions that come free with your subscription.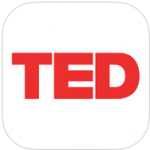 As a businessman or businesswoman, you need to do more than just your job. With the TED app, you can have access to all TED talks, browsable by tag, theme and language. During your commute or while preparing for work, you can find time to expand your knowledge, which will help you unlock new skills and business opportunities.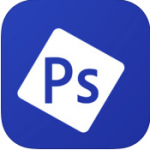 Social media managers relish this app. It allows users to make fast touch-ups: cropping, straightening, rotating and flipping. It also adjusts color and removes red eye as well as shifts hue, brightness, white-balance and more. You can snap photos from right inside the app, then add Apple-exclusive borders and frames. Photoshop Express is a great tool for polishing your photos for a more professional look. And best of all, it's free to download.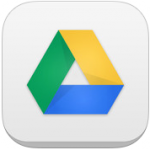 If you're like me or the majority of businesspeople, you have Google documents — lots of them. And as a mobile businessperson, you should be able to carry everything you normally would, including all of those documents. The Google Drive application allows you to just that. Access and edit all Google documents as you normally would too with Google's integrated Docs and Sheets app.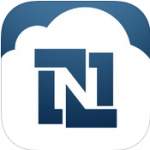 NetSuite may not make your download list, but NetSuite still makes #10 on our Top 10 Business Apps for iPhones as the first and only of its kind. NetSuite for iPhones is an end-to-end mobile ERP that gives unrestricted access to all business processes: time & expense management, record management, dashboard synchronization, activity management and more. If you already manage your entire company with NetSuite ERP, this mobile companion will allow you to do your job from anywhere.
Want more than just "Top 10 Business Apps for iPhones"?
If you liked this top 10 list, we have dozens more. Check out our full list of reports to browse side-by-side comparisons of industry leaders in mobile CRM, content management, financial management and more.