The 6 Job Shop Software Features You Need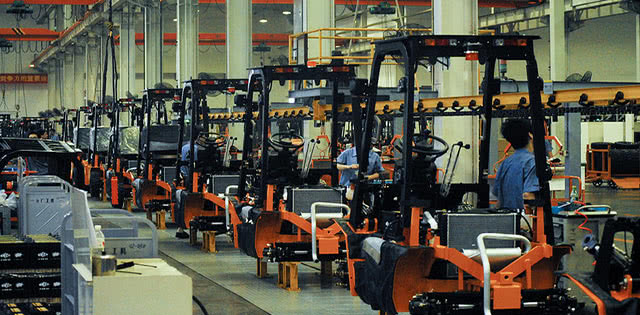 Both make-to-order and contract manufacturers face a unique series of challenges because their businesses rely on managing large inventories of various small parts. Luckily, job shop software can help these businesses manage the unique concerns that diverse inventories present. In fact, the right job shop software enables businesses to automate internal processes, increase efficiency and improve profit margins, creating a foundation for future growth.
With the right blend of affordability and cutting-edge technology, job shop manufacturing software provides businesses with a one-stop solution that manages end-to-end processes, from sourcing materials through production and distribution.

Identifying Job Shop Software Key Features
When purchasing job shop software, think about your company's unique needs: what functions are critical to providing the most productivity and profit gains? A single tool that incorporates quote creation, job tracking, scheduling controls, material management, error alerts and cost analysis allows you to take total control, from start to finish.
Before buying any software package, you need to know what a given solution can and can't do for your business. Below you'll find a list of six basic job shop software features that form the foundation of any comprehensive solution.
1. Quote Creation
A bad quote can turn a profitable order into a money pit. Improved and streamlined quoting capabilities can help you boost profits on every job. With the right software, you can improve your quote accuracy, offer faster turnaround on quotes and ensure that you take into consideration every potential cost, such as labor, materials, shipping and more. Once you have a completed quote, you shouldn't need to print out a hard copy; your job shop software should allow instant transmission via email, fax or other digital medium.
2. Job Tracking
For job shop manufacturers, every job can contain different inventory, labor, time and cost requirements. To seamlessly move from initial brainstorming through production, look for a solution that tracks and automates jobs. These capabilities absolve the need to re-key data or create purchase orders (POs) from scratch. Integrated job tracking instantly imports the approved job, checks existing inventory for needed parts and creates purchase orders for items not in stock.
3. Robust Scheduling
Job scheduling can be a logistical nightmare, but with help from the right software, scheduling jobs becomes a simple, streamlined process. Scheduling controls catch errors as they occur, so they never have time to compound and shut operations down, eliminating cost overruns that occur when the warehouse is full and can't accept deliveries.
You should also choose a job shop software solution that allows you to plug in experimental scenarios to test potential outcomes. This feature enables you to make changes and then see how they would affect the shop floor. You should also be able to perform finite load leveling, adjust resources and schedule hours on the go, all to maximize your ability to meet delivery commitments. Scheduling is all about seeing the big picture of the entire shop so that you can improve customer satisfaction.
4. Material Management
Inventory controls make up a huge part of logistical management. Keeping commonly used items in stock reduces completion time for a variety of jobs. Businesses can track supply and demand by looking at material flow and asking a few basic questions:
How often is a particular part ordered?
How many of a specific item flow through the warehouse each month?
Does it make sense to keep additional inventory on hand?

A job shop platform with robust material management can automatically answer all of these questions and more. You business should also be able to track cost trends, which improves your ability to stay profitable and allows you to decide when to look for an alternative supplier.
5. Real-Time Alerts
One of the most useful features available in a job shop platform, real-time alerts and notifications allow you to act as problems and issues arise, before they snowball into full-blown disasters. Most job shop software provides configurable notifications, ensuring that your company can proactively set up notifications based on any parameters you deem useful.
Error alerts, in particular, provide a range of functionality for any job shop. These alerts can catch missing documentation in the early stages of job approval, alert teams to inventory errors (such as when an ordered product fails to arrive on time) or discover how something as small as unapproved overtime hours could be eating job costs.
6. Cost Analyses
Watching the cost of every job is the best way to maintain profitability. For instance, if every job is profitable, your business can turn all of its attention to drumming up more business.
Cost analyses should calculate a variety of costs — such as materials, labor, shipping and incidental costs — all of which can reduce profits on an individual job. Cost analyses can uncover the best- and worst-performing employees, or point out materials that are too expensive. The information gleaned from these analyses is invaluable to making data-driven decisions in the future.

Ready to find the perfect job shop software for your business? Download and browse our free Top 10 Job Shop Software report to view side-by-side comparisons of the leading software solutions. We provide free information on pricing, deployment models and core functionality to help you determine which solutions contain the job shop software features your company needs.
[Image courtesy of Flickr]