6 Ways to Help Millennials Thrive in the Workplace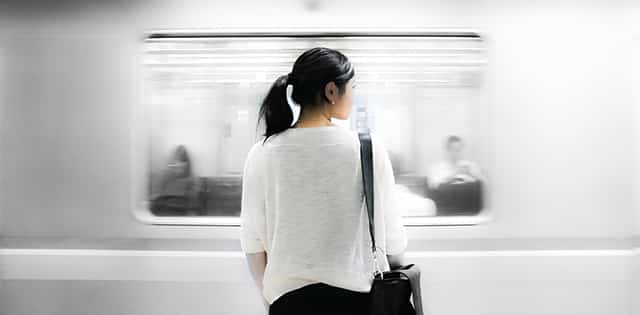 This post is a follow-up opinion piece to our HR Week. Check out last week's HR content and more by visiting the Business-Software.com blog.
Millennials are a different breed of employees. We're social media savants, eager adopters of new technologies and the first generation with access to an infinite wealth of knowledge online. We've spent most of our educational years pitted against thousands of others our age, and many of the 75 million of us are now competing with one another for jobs, affordable housing and even partners. We also, unfortunately, have a bad rap for being self-involved, lazy and entitled.
When it comes to our careers, we're known for seeking out flexible schedules and attractive benefits — and for our willingness to swiftly leave a company if we 1) dislike the company culture or 2) don't see opportunities for growth.
So why does it matter to you, employers and business owners, that Millennials are a different breed of employees? Well, for one, we now make up more than one-third of the workforce. We also have the power to positively impact your organization's culture and bottom line, provided the environment is designed to help us thrive — which means it's about time that your business invest in new tools and procedures to attract and retain us.

What Your Millennial Employees Need
As one Millennial recently put it in her Open Letter to Management, we don't tolerate low-performing teams or environments, we care about more than ROI, we expect a meaningful company culture and we want to be treated as individuals.
You and your fellow business owners may interpret these demands as fanciful notions, huffing and puffing about how Millennials are asking for ludicrous and costly upheavals in corporate culture and employee management.
But before you reject our appeal, let me prove to you why you should listen. Let me prove how your business can transform Millennials' demands into legitimate company practices that will greatly improve the experience had by all of your employees — not just the Gen Yers that pepper your workforce.
1. Understand Us

Sure, some Millennials do meet the stereotype of flitting from job to job — but many more of us (60 percent of Millennials, in fact) are looking for a stable environment in which we can learn and grow. To judge how an applicant will fit in with your team, you should gather as much knowledge as you can about each candidate to ensure you fully understand their experiences, behaviors and ambitions.
Make the change: Consider modern variations of recruiting software or other applicant tracking systems (ATS) that connect with social media sites and build profiles around each applicant. Tools such as SmartRecruiters include comprehensive applicant overviews with referral details, candidate tags, profile information and assessment results to help you understand each and every candidate.
2. Communicate with Us

We've grown up with a surplus of platforms designed to facilitate human connection, and as a result are big advocates of open communication. Your company should be too, because open and regular communication has the power to positively impact your entire workforce. Frequent interactions and check-ins with employees at all levels won't just make your workforce (Millennials included!) feel valued and more engaged; these types of conversations also ensure that individuals as well as teams remain on track with your larger company goals.
Make the change: While it's possible for you to manually track employee communication, a collaboration-driven tool opens the lines of communication vertically (between management levels) and horizontally (across teams). Apps like Slack and Wrike let your employees and your management teams connect through direct messaging and group discussions, and even allow everyone to stay in the loop with activity feeds and notifications.
3. Coach Us

Many of us Millennials are fairly new to the post-college working world, and we need more than communication: we're looking for opportunities to expand our skills and knowledge. If we determine that your company lacks possibilities for personal growth, you can bet that we'll be packing up and moving on. According to research from EdAssist, in the current job climate only 26 percent of Millennials even believe that their employers care about their professional development.
Make the change: Your employees only become as valuable as you allow us to be. Use performance and goal management software to certify our importance and track our achievements. A platform such as Halogen Performance Management provides tools to evaluate strengths and weaknesses, build development plans, coach employees and align individual and company goals.
4. Help Us Grow

One of the top reasons we may decide to leave your company is if we see a lack of progression within our role or notice an absence of opportunities for advancement. In the EdAssist survey, 53 percent of Millennials claimed that "learning new things or having access to learning or professional development opportunities" would make them more likely to remain at a company for a longer period of time. In short, we want to be able to grow within and with your company — but we aren't afraid to leave if we're not moving forward.
Make the change: A platform that streamlines the engagement and feedback cycle gives your business the best of two worlds in one application: improving employee development and fostering conversation about corporate culture. Engagement feedback tools such as TINYpulse and 15five let managers offer observations, survey employees weekly on workloads and challenges and jump-start discussions on new policies, projects and ideas.
5. Grow with Us

Millennials have high hopes for the companies that employ us. We want to be part of an organization that appreciates their employees, that cares about more than their bottom line and that isn't afraid of adopting changes to positively impact their workplace. We understand that increasingly large quantities of corporations are embracing innovative and flexible workplace policies to benefit their employees, and those are the types of businesses at which we wish to work.
Make the change: Beyond keeping an eye on policies that the Googles and Facebooks are adopting, your business can turn to social intranet software to keep tabs on ideas and progression of workplace changes. An intranet platform like Igloo encompasses everything from file sharing to blogs and calendars to connect and engage your entire company network.
6. Value Us

Not to toot my own horn or anything, but Millennials know we're valuable to employers. We're social media–savvy and technologically adept, and we have the skills required to pull your business into the high-tech age. A small 2014 study found that 82 percent of hiring managers were impressed with Millennials' tech skills, 60 percent felt Millennials are quick learners and 68 percent said Millennials have skills absent among previous generations. Consequently, we look for companies that will acknowledge our value, compensate us accordingly and incentivize us with alluring benefits.
Make the change: Gamification tools can be a great start for establishing a system to reward positive and productive behavior. One of the top-ranked options, Badgeville, uses scoring, badges and other digital rewards to encourage employee participation, while managers can review in-app analytics. Other software platforms such as Achievers focus on recognizing and rewarding employees for their achievements through a socially driven company portal.
Millennials very well may be high-maintenance, approval-seeking employees. But we're also the future of your business and every other company out there. So isn't it time you listen and take note?

Ready to check out your software options now that you know how to help your millennials thrive in the workplace? Business-Software.com offers an array of Top Software Comparison Reports to help fulfill all of your software needs.
[Photo courtesy of Unsplash]