3 Talent Management Software Contenders to Watch This Year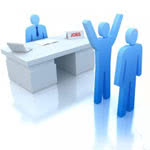 Every organization is an amalgamation of the skills and talents each of its individual employees brings to the table. Retaining those employees through sound HR practices is a task that's existed a long time before software, but a longer-term approach of using management techniques that tie employee practices into the wider strategic-level projects and goals has been a more recent pivot. Talent management systems (TMS) are a tool for bringing HR operations into that wider lens perspective.
The pivot makes sense since employment is increasingly a two-way street, and especially in more high-skill sectors a greater demand for highly capable workers comes with greater expectation that the organization is going to be a place in which accomplishments are tracked, logged and rewarded in ways that go beyond a simple paycheck. Many employees want to feel invested in the work they do and know that their accomplishments don't just move a single digit on a quarterly compiled spreadsheet, but help in their progression as professionals.
Companies have heard the call, too. According to a Q4 2012 study by Bersin & Associates, a research group managed by Deloitte Consulting, the talent management segment grew by 20 percent in 2012. The same year was marked by more than one high-priced talent management acquisition by major players: SAP acquired SuccessFactors for $3.4 billion in February, while Kenexa, formerly a recruiting software vendor, was purchased by IBM in August for $1.3 billion. Oracle dipped its own feet into the pool by purchasing Taleo for $1.9 billion. None of these companies are small or impoverished, but with that kind of buy-in at that kind of price point it's hard to think this isn't a segment that won't continue to grow at least in the short term.
In a January blog post Forbes contributor Sylvia Vorhauser-Smith characterized talent management systems as part of an ongoing storm that's been buffeting the traditional ways in which organizations manage their workers:
In talent management's perfect storm, dark angry clouds hang over HR practices that have for years been at best tolerated and at worst ignored or undermined. Anticipate major disruption in how HR is structured, what HR practitioners do, and how they go about it. The HR function of the future will morph into a human capital advisory service – small in headcount, big in strategic output… Outsourced services such as recruitment, payroll, career and transition services, HR support, industrial relations and compliance will make a resurgence as they reinvent themselves to produce compelling offerings based on business models that don't exist today.
Here are three of the talent management system vendors we're keeping our eye on this year:
SuccessFactors was one of the biggest TMS acquisitions last year and consequently turned a lot of heads. At the time Forbes contributor Ray Wang described the purchase as a sign of SAP's "commitment to the cloud" and part of an attempt to bolster the company's position in the "growing strategic HCM market." Additionally, some months earlier at the Barclays Capital Global Technology Conference, SAP CTO and executive board member Vishal Sikka said that at heart the acquisition of SuccessFactors was about acquiring the company's "DNA" in running a cloud business, something "SAP was badly lacking in terms of dramatically growing in that emerging market."
Despite the initial suggestions of a natural fit, however, news out of SuccessFactors since the purchase has been marked with the departure of more than half a dozen C-level executives and VPs. The most high profile of these was SuccessFactors founder Lars Dalgaard's stepping down from the SAP board of directors this month, a move that seems at odds with earlier talk about SAP's desire to integrate the talent management company's "cloud leadership" into the fold.
With Dalgaard's departure it should be interesting to see where SuccessFactors, an SAP Company, ends up next.
While not exactly a talent management system–Convercent focuses on internal compliance measures and company culture governance–this company takes on talent management matters in a way that goes well beyond the average HR system.
Convercent's approach to talent management is to tie a company's compliance measures and ethical values into a single interface. As CEO Patrick Quinlan described it in an interview with Business-Software.com:
The purpose of Convercent is to allow companies to manage their employees' actions against ethics and values in the regulatory marketplace. If you look at the market today there are multiple different tools that exist, tools that, siloed the way they are, can potentially make it very difficult to achieve that outcome. There isn't a single place a company can go that allows them the ability to manage not just compliance matters, but ethics and values as well. We provide the opportunity to manage all company policies, all education and baseline compliance measures.
Despite only launching earlier this year, Convercent has already characterized itself through ways and means that are far different from the average high-publicity business tech startup. Rather than take the traditional narrative of the bootstrapped startup, Quinlan and his co-founders acquired an existing, stable company and retooled it into a platform to launch their current offering. Quinlan's leadership style is far from hackneyed either, with Wired reporting that he was willing to offer a two-month severance check to any staff member who didn't feel they were working a job they wanted (everyone showed up the next day).
Work.com (or the TMS Formerly Known as Rypple)
The Salesforce.com cloud only continues to grow ever wider both horizontally and vertically. Since starting out as a cloud CRM powerhouse, SFDC has branched out into several other segments of the business software industry. While the stated theme for last year's Dreamforce, the company's annual conference in San Francisco, was "the cloud," it could just as easily have been consolidation. A multitude of additions to the Salesforce platform were on display at Dreamforce, and Work.com, formerly Salesforce Rypple, formerly Rypple, was among them.
Ever since its independent days as Rypple, Work.com has hewn close to the gamification model for its talent management tool, focusing on associating point values with project accomplishments and giving managers the ability to issue awards and achievement badges to subordinates for jobs well done or completing stretch goals. Our interest in whether that approach will result in a TMS that employees will actually find value in, and how it ties into the larger Salesforce ecosystem is why we're watching Work.com this year.
Want more information on the best talent management software solutions?
We've compiled the top product reviews, blog posts and premium content on our human resources software research page. Here, you'll find all of the information you need to choose the right talent management solution. Also, be sure to compare leading talent management products in our Top 10 Talent Management Software report, where we give you the lowdown on pricing, key features and technology models.