The Top Talent Management Software Vendors
Despite what recruiters and industry reports may tell you, hiring qualified candidates is only half of the battle when it comes to optimizing your workforce. Identifying the best applicants for your company won't help you maximize their skillsets; it simply ensures you're acquiring employees with impressive resumes.
So how can your company bridge the gap between employing talented people and cultivating a powerful workforce? By using a talent management software platform.


Not Just Another HR Software Solution
When you hear the phrase "talent management software," your first thought might be that it sounds like yet another superfluous HR platform. But talent management tools offer advantages beyond the capabilities of a traditional HRMS or HCM system, focusing on nurturing individual employee performance as a strategy for growing a competent labor force.
Perhaps the most appealing component is its ability to streamline end-to-end management of your workforce, from recruiting and onboarding to employee turnover processes. Beyond aligning individual performance with company-wide goals, talent management suites can also help businesses relying on standard HR systems to:
Simplify recruiting and applicant tracking processes
More efficiently train new hires
Identify untapped employee talents
Offer valuable insights into accumulated company performance metrics
Integrate deeply with your existing HR system
The Top Talent Management Software Contenders
The realm of talent management software vendors continues to expand as more and more companies learn about the value of such a tool. This growth can make navigating the industry quite a feat, especially if you aren't familiar with how the key players stack up and which functions each performs best.
Luckily the Business-Software.com team is here to help you out. Below, we discuss four of the top talent management software vendors and the business sizes they're built for.
SAP's SuccessFactors

SuccessFactors offers some of the most reputable talent management tools on market, enabling you to effectively streamline recruiting processes and track performance for a large workforce with ease. With SuccessFactors, you have the ability to combine the best grouping of talent management modules for your corporate needs (though you can also purchase them individually).
Most Impressive Feature: In addition to SuccessFactor's handy range of HR tools, the platform's hybrid, multi-tenant architecture ensures your data remains secure and enables even the largest enterprise to deploy quickly.
Available Talent Modules: Recruiting, Onboarding, Learning, Performance and Goals, Compensation, Succession and Development
Best For: Large enterprises
Oracle Taleo Cloud

Another sturdy talent management suite from a legacy vendor, Oracle Taleo continues to dominate the HR software sector with its applicant tracking tools. Though Taleo is easily the most-used ATS, you'll find a lot of mixed reviews about the software's capabilities and ease of use, with one of the chief complaints being that it makes the application process difficult for end users. The platform is offered in two editions, one designed for smaller and midsize companies and the other for larger enterprises.
Most Impressive Feature: Taleo includes a succession planning module to help businesses identify and retain the best talent by utilizing analytics tools, performance records and other data.
Available Talent Modules: Recruiting, Onboarding, Performance Management, Goals Management, Succession Planning, Development Planning, Learning, Compensation, Social Sourcing
Best For: SMEs and large enterprises
Cornerstone OnDemand

Cornerstone's cloud-based talent management solutions enable businesses to stay on top of the entire hire-to-retire employee lifecycle without disrupting other important business tasks, all thanks to the web-accessible platform. The available talent management modules can be purchased on an as-needed basis, and Cornerstone OnDemand even offers an edition designed specifically for growing businesses, with pricing starting at just $6 monthly per employee.
Most Impressive Feature: The Extended Enterprise Cloud feature enables companies to access and offer training, certification and knowledge assets to a network of partners, suppliers, customers and more.
Available Talent Modules: Recruiting, Onboarding, Connect, Learning, Performance, Compensation, Succession
Best For: Small businesses to large enterprises
Workday Human Capital Management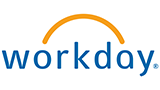 Workday's complete HR suite provides a secure, unified platform from which your company can improve onboarding and succession planning, more easily manage goals and track employee performance and skills. Renowned for their customer service, Workday offers the advantages of robust HR functionality and multiple talent management applications without the hassle.
Most Impressive Feature: Workday provides built-in analytics capabilities that combine structured and unstructured data to help you see the big picture, even allowing you to pull data from external sources.
Available Talent Modules: Onboarding, Goal Management, Performance Management, Succession Planning, Career and Development Planning
Best For: Midsize and large enterprises

Want to check out more information on the leading talent management solutions? Download our free Top 10 Talent Management Software report for a side-by-side comparison of the features, deployment options and pricing of the best products on market.