7 Business Writing Tools for Every Entrepreneur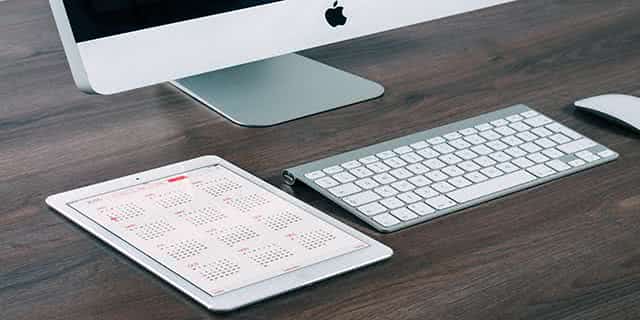 Are you looking to invest in business tools so that you're able to take your business to another level? A smart entrepreneur understands the value of leveraging the tools at their disposal to make the most of their time, resources and skills. In this article you'll earn 7 of the most valuable writing tools that you can take advantage of to improve the quality of the writing process. The hope is that you'll be able to get the same job done faster that improves on the end product.
Grammarly
Do you have trouble ensuring that the spelling and grammar of your content is good quality? If you are going to have content that is taken seriously by your audience then it needs to be free of mistakes. Those of you that are just starting out, and cannot afford to hire an editor, will benefit heavily from the use of Grammarly.
It's a free grammar checker, but also has other functions that you can utilize to improve the quality of the content even further.
Trello
A great piece of software that can help you get organized and give you plenty of content ideas is Trello. It can be used when you have a team of writers who are working on different projects for you. You can keep track of different projects and assign new work in a way that is fast and efficient.
It's a drag-and-drop interface that's different than other software you might have used in this particular area. The intuitive nature of the software means that you can quickly start working right out of the gate. Get a basic overview of Trello before you dive in to the deep end.
Google Docs
Are you interested in a free piece of software that can help you collaborate with your team of writers? Then take advantage of Google Docs, which saves all your work in the cloud. This has the advantage of not losing your data if your personal computer files are compromised.
One great aspect of Google Docs is that you can make use of a simple user interface, while maintaining plenty of functionality. You'll find that it has the tools to help you collaborate with a team of writers regardless of what product you're working on.
Essay Geeks
A platform where you can hire a good quality writer to get the work done for you is EssayGeeks. Outsourcing work is great as you can focus more on other business tasks, instead of letting your time be used up by the writing process. As you begin to outsource more and more tasks, such as writing, you can leverage the effort of others to help grow your business to heights that you wouldn't be able to reach on your own.
UpWork
Are you interested in hiring great talent to get the work done for you? Then you have the convenience of hiring a writer or team of writers from UpWork. It's a freelancer platform that's currently considered the largest in the world. On the platform, you'll find so many freelancers willing to complete your writing projects that you'll find it hard to make a choice between all the options. It's important to execute a good quality interview process so that you end up with the type of writer that can get on-board with what you're all about as a company.
BrainyQuote
People love quotes as they can be insightful, interesting, entertaining, amusing and so on. You have no shortage of quotes at BrainyQuote, perhaps one of the largest collections of quotes online. By having at least one quote per piece of content, you're able to inject a bit of variety into each piece of content.
This website is free to use and does a great job of categorizing all the quotes in a way where you can find each one easily. Quotes are especially good in social media, as they can catch the short attention spans of the users.
Blog Topic Generator
Hubspot has a tool called the Blog Topic Generator, which, as the name suggests, allows plenty of topic ides to be generated by using the tool. You need to enter the keyword that you want to center the content around and then it will present you with five different content ideas.
You don't have to use one suggested topic directly, but can modify them in a way that matches your requirements. The point of this tool is to get the ball rolling so that you're able to get ideas when you're stuck.
Conclusion
The seven different tools mentioned above are great options that will certainly improve the process of your content writing. You need to make use of the tools out there, because your competitors are certainly doing the same. Keep in mind, that the tools mentioned here are just the tip of the iceberg. There are many more options that you can seek out online in the hopes of getting a tool that makes your daily life easier with regards to content product.
Photo courtesy of Pexels user Pixabay