7 Interactive Content Creation Platforms to Jumpstart Your Marketing Efforts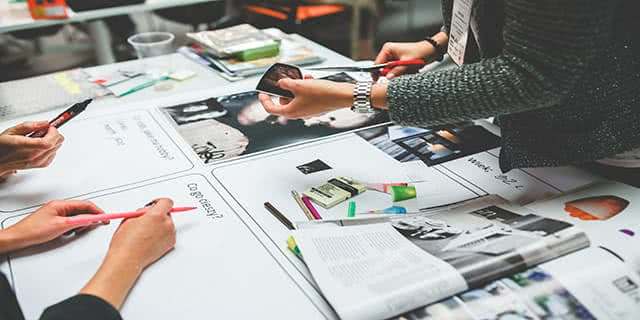 Interactive content is on fire and it's getting more and more popular by the day. Is that really a surprise? No, we always knew that user engagement was crucial for creating successful content. Keeping the users active is the best way to engage them.
As a content marketer, you're probably wondering how you can create high-quality interactive content that fits into your marketing strategy. Robert Portman, a content manager at BestEssays explains: "There are tons of alternatives. Ion Interactive is my personal favorite, but it's a premium solution. If you're looking for a more affordable option, you can go that way, too."
In collaboration with Robert, we created a list of seven platforms you can use to create awesome interactive content. There are affordable solutions in our list, as well as premium ones. There's something for everyone.
This platform offers a great selection of templates and solutions. It's easy to use, since it allows you to create interactive content based on templates. Since this is a premium tool, working over templates doesn't mean you'll end up with a design that's been seen thousands of times before. The template gallery is huge. Go through the customer examples and you'll see what you can do with Ion Interactive.
As for the pricing, it starts from $2,000 per month. For that price, you get unlimited experiences, A/B testing, analytics, sell-side experiences, users, and quick starts. You get a free custom-branded design, too.
With this tool, you can add interactive elements to your existing content. You can also use Ceros to create interactive content from scratch. It's a powerful tool that lets you build interactive infographics, eBooks, microsites, lookbooks & banners, and magazines. It's been used by RedBull, Peugeot, Bloomberg, and other big brands that prove its effectiveness.
The price starts at $3,000 per month. Sounds like a lot, but you get a lot in return.
With Apester, you can create personality tests, polls, quizzes, and videos with interactive elements. The platform reaches over 116 million consumers on a monthly basis, so you can rest assured your content will be seen. It's a bit tricky to understand how you can use Apester as a content developer, but it's easy to contact the team and get all information you need. Plus, the tool is free to use. How about that?
If you need a quick piece of interactive content to publish at your website, why not go for a quiz or a survey? With this tool, you can create it in minutes. Even with no previous experience in design or coding, QuizRevolution is still very easy to use. You just need to add your content into the editor. You'll get a custom app with a HTML code to paste to your website. That's it.
You can use the free option with standard features, or you can opt for the Premium package for $10 per month. The Premium package gives you access to an ad-free experience, as well as stats and analytics.
This is another tool that lets you create personality tests, polls, quizzes, lists, and other types of interactive content for your website. You'll get mobile-optimized results, which improve the chances of your interactive content going viral.
You can see how Riddle works through a 14-day trial with no charge. If you like it, you can choose the Basic, Pro, or Enterprise plan for $9, $49, or $249 per month, respectively.
With Playbuzz, you can create various types of interactive content to engage your audience: surveys, polls, video snippets, trivia, quizzes, lists, stories, and other types of solutions. You can use the same platform for creating and distributing your content. The social media pages of Playbuzz reach a three-million-person audience, so that's a huge advantage. Of course, you can also feature the content you create on your own website.
The tool is 100% free to use, but the results are as stunning as a premium product.
This tool makes the creation of highly attractive, interactive content very easy. You can pick one of the many templates and customize it through a simple drag-and-drop technique. The powerful analytics will help you understand how your audience reacts to it. With those insights, you'll be able to produce more engaging pieces as you keep creating.
The Starter plan costs $1,650 per month. If you're ready to go higher, you can pick the Basic or Professional solution, available for $2,400 or $3,600 per month, respectively. An Enterprise plan is also available, and it comes with custom pricing depending on your needs.
Yes, some of these platforms are free, and others come with a high price tag. However, they are all appropriate to use for your specific needs. What do you expect from your interactive content? How do you envision it and how would you like to create it? If you have those answers, you can easily pick a tool from the list we suggested.
Photo courtesy of Pexels user Kaboompics